Legal Georgia Sports Betting
Online Sports Betting Available In GA Via Offshore Sportsbooks
No Domestic Sports Betting In Georgia At This Time
Legislative Movement Toward Sports Betting: Yes
State-regulated sports betting inside the state lines of Georgia is not allowed under current law, and the state has a history of being strictly against pretty much any form of domestic gambling, with the only form of local gambling to date being a lottery to fund education and charitable raffles.
GA lawmakers have introduced legislation that - if passed - would legalize state-based sports betting in the Peach State.
Currently, the best way GA residents can legally bet on sports is through online sportsbooks that are located offshore and outside the jurisdiction of Georgia and the United States, such as the ones listed on this page.  They are all legitimate sports betting sites accepting Georgia residents.
Is Sports Betting Legal In Georgia?
At this time, domestic sports betting is still not legal inside the jurisdiction of the state of Georgia, but residents can take advantage of the fact that sportsbooks are legally available online via international sports betting sites.
There are no laws in Georgia that restrict residents from wagering online at sports betting sites operating outside of the US, which is the case for the vast majority of states across the country.
Following the Supreme Court decision that repealed the federal law known as PASPA - which had prevented states from legalizing sports betting - Georgia and every state is now able to sign new legislation into law that legalizes sports betting at the state level and authorizes licensed sportsbooks to operate inside each respective jurisdiction.
Georgia Sports Betting Bills
Following multiple failed attempts in 2020, Georgia has introduced new sports betting legislation, HB86, on Jan 14, 2021. This bill could authorize state-regulated sports gambling if passed.
For real-time updates on all of Georgia's sports betting bills, check out our US sports betting bill tracker.  Below you will find the latest legislative hearing action for active GA sports betting bills.
Best Online Sportsbooks For Georgia Residents
Below you will find our recommended list of the best online sportsbooks for GA residents. Each of these sites has been verified by our team, which screens for various betting lines, security standards, live support, and more.
These sites all welcome GA residents, offer attractive bonuses and deliver a wide range of betting lines and wagering options. You can learn more about each brand by visiting our legal online sportsbooks reviews.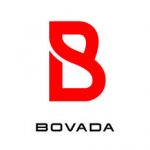 Is Bovada Legal In
Georgia

?
Absolutely. There are no GA state gambling laws or US federal laws that restrict residents of the Peach State from enjoying sports gambling at Bovada Sportsbook.  Bovada operates under the licensing credentials of its parent company Bodog, and is the #1 US friendly online sportsbook operating within the industry.
 ✔ Pros
Welcome Bonus of 50% up to $250 or $750 with Bitcoin Deposit
Owned and Operated by Respected Bodog Brand
Same Day Payouts with Bitcoin
Options to Use Venmo, Paypal with Vouchers
Also Offers Casino, Poker, and Horse Racing
Wide Selection of Sports Coverage & Wagering Options
 ✘ Cons
Does Not Accept Players From NJ, NV, DE, or MD
GA Sports Betting Details
We've included a summary of everything you need to know when it comes what Georgia sports betting right now. Below you can find everything that is and isn't allowed under current law. Keep in mind that everything below is subject to change should the GA lawmakers pass any legislation on sports betting.
Legal Sports Betting: Offshore Only
Georgia Minimum Sports Betting Age: 18 years old (via Offshore)
Land-Based Sportsbooks: TBD
Online Sportsbook: Offshore Only
Mobile Betting App: Offshore Only
In-Play/Live Betting: Offshore Only
Estimated Revenue: TBD
Eligible Operators: TBD
Licensing Fee: TBD
Tax Rate: TBD
Tax-Funded: TBD
What You Can Bet On In Georgia:
Every posted form of betting lines, odds, and props for all games, teams, and players participating in all college and professional sports are available to Georgia residents (via Offshore)
What You Can't Bet On In Georgia: 
No restrictions (via Offshore)
Where Can I Bet On Sports In Georgia?
At this time, Georgia residents only have one option when it comes to betting on sports, and that's to wager at offshore sports betting sites located outside the jurisdiction of the state. GA residents cannot bet on sports in inside state lines since sportsbooks have not yet been authorized, but that would change if current legislation passes.
Biggest Sports Betting Cities In Georgia
Atlanta
Atlanta is the hotbed for GA sports gambling action. Residents will find betting lines for each of their favorite local teams on the offshore sportsbooks recommended in this guide. Betting lines are open for the Falcons, Braves, Atlanta United and the Hawks. Since sports wagering is limited to offshore online sportsbooks in Georgia residents, have the convenience of playing on any device or tablet and can see betting line updates in real time without having to step outside or travel through Atlanta traffic.              
Columbus
Columbus is a military town with no professional athletic or major college athletic programs. Since the majority of residents are from across the country, sports is a good way for people to connect to home. Sports betting in Columbus often centers around Atlanta sports including; Atlanta Braves, Atlanta Hawks, Atlanta Falcons, Georgia Tech, University of Georgia, and sometimes Auburn University giving its close proximity.
---
Frequently Asked Questions About Georgia Sports Betting
Will I Get Arrested for Betting On Sports In Georgia?
No. Our team has not found any instances of GA residents being arrested or prosecuted for placing sports bets through any of the offshore brands. However, there are cases of illegal bookies running operations, and those participating in such activities have been severely punished.
Are Mobile Sports Betting Apps Legal In Georgia?
Yes. Our recommended Georgia sportsbook sites have mobile capabilities. They can be accessed via your phone's web browser and feature all the same betting lines and wagering types. Mobile wagering apps are not, however, allowed to operate from inside the state of Georgia.
What Teams Can I Bet On In Georgia?
All sports teams - competing at the college, professional, or international level - are eligible to receive action legally at the online sportsbooks we recommend. If Georgia legalizes sports betting, it's unclear at this time what the in-state sportsbooks will and won't be able to offer to residents.
Are There Any Local Sportsbooks In Georgia?
Currently, there are no local sportsbooks anywhere in Georgia. If the state passes the pending bill on legal sports betting or chooses to legalize state-regulated sportsbooks in the future, then we expect this to change.
What is the Legal Minimum Sports Betting Age in Georgia?
Since the state does not offer legal sports betting inside its jurisdiction, at this time, there is no legal minimum age requirement to place a real-money wager on sports in the state of Georgia. However, you must be at least 18 years old to place a bet at the online sportsbooks we recommend.
Who Regulates Sports Betting in Georgia?
Currently, there is not a governing body or commission that regulates sports betting inside Georgia's borders. If GA lawmakers follow in the footsteps of other states, then the state lottery or a newly established gaming commission are the most likely possibilities.
---
Georgia Legislative Resources
We believe in providing you with easy access to the tools that are necessary to allow you to voice your opinion, one way or the other, on what you think Georgia lawmakers should do when it comes to allowing sports betting in the state. Below you'll find resources to directly contact your governor, senators, and representatives on the matter.
GA Gambling Resources
In addition to providing you the latest information on sports betting legislation in Georgia, we hope that all residents who are at least 18 and up and decide to gamble, do it responsibly. We understand that it is possible for sports gambling to have a negative impact on your life, and if you're one of these people, please contact the Georgia Council on Problem Gambling.