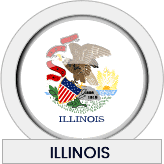 Illinois—Prairie State, Land of Lincoln and home to Chicago, the epicenter of Illinois sports betting. How can you legally place bets on sports in the state of Illinois? Simple. You can engage in legal and safe online sports wagering services. Illinois is part of the 48/50 states that allow sports betting through licensed offshore sportsbooks. With 5 major sports franchises, Illinois residents have plenty of sports action to rally behind and wager on. This guide was specifically developed for Illinois residents and has relative information on the domestic sports gambling industry, the offshore sportsbooks we mentioned above and more. Our team of online gambling experts has compiled a go-to resource for all things Illinois sports betting. Be sure to inform yourself before placing any type of bet so you can be an informed and responsible bettor.
Is Sports Betting Legal In Illinois?
Federal Laws In Play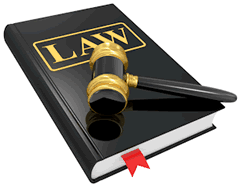 Prairie State residents must pay attention to 2 US federal gambling laws, and 1 repealed law, each of which emphasizes a different aspect of sports gambling. These 3 laws are listed below:
Professional and Amateur Sports Protection Act (PASPA) (REPEALED - 2018)
The Professional and Amateur Sports Protection was a federal ban passed in 1992 that prohibited state-regulated sports betting in 46 states. Illinois was one of the blacklisted states. Only Nevada, Oregon, Delaware, and Montana are exempt at the time. Chicago, nor any other city in Illinois, could have a physical sportsbook location (like the ones seen in Las Vegas) due to this long-standing federal ban. In 2018, the PASPA act was overturned by the SCOTUS. Illinois has yet to enact any laws to allow domestic sports betting but it is highly likely that they will soon.
The Federal Wire Act handles domestic online sports betting, or the lack thereof. This law blocks any United States based online sportsbooks from accepting wagers, effectively ruling them useless. While once perceived to apply to all forms of online gambling, the Federal Wire Act has been deemed to only mitigate online sports gambling.
Under the Unlawful Internet Gambling Enforcement Act, all banks and financial institutions are monitored, specifically their transactions with online gambling sites and how they are processed. The UIGEA restricts certain payment methods available to US bettors, but it does not completely rule out online gambling.
One common factor in all these laws is that they only apply to USA based sports betting. This means that betting with a licensed offshore brand is technically legal under federal law. Congress has yet to approve any laws enforcing the offs
State Laws That Affect Sports Betting In IL
The state government has no regulation on the offshore sector, and Illinois residents are free to use them without prosecution—as long as they are licensed. With the federal laws in place, offshore sportsbooks provide the only legal online options for IL residents. Currently, there is no domestic sports wagering service in Illinois because of the old PASPA act. Currently state lawmakers are drafting legislation to allow domestic sports betting in the near future.
Sportsbooks That Are Legally Licensed To Accept Illinois Residents

Our team of online gambling analysts puts together a list of the best available USA sports betting options offered through legally licensed offshore sportsbooks. Each one of these sportsbooks accepts Illinois residents and have been doing so for years. They are amongst some of the most well-known and trusted brands on the market. In screening these operators, we look for items such as licensing, regulation, betting line selection, wagering type variance, the strength of security profile, reliability of customer service, bonus offerings and mobile/live betting capabilities. Illinois residents can rest assured there will be no issues when placing wagers with any of these online sportsbooks. You can check them out by clicking on the links associated with each brand on the table. For readers looking for more information about the online sportsbooks listed below, you can also check out our unbiased reviews written by industry professionals.

Sports Betting In Chicago, IL
Chicago is the largest metropolitan area in the state and home to 5 major professional franchises. With the Chicago Bulls (NBA), Chicago Cubs (MLB), Chicago White Sox (MLB), Chicago Bears (NFL) and Chicago Blackhawks, the city is ripe for betting action. Out of these teams, the Cubs and Blackhawks have been the most successful as of late. The Cubs just won their first World Series since 1908, winning the 2016 World Series in seven games. Residents can bet on any one of these teams (or all of them) via the licensed sportsbooks recommended on this page.
Frequently Asked Questions About Sports Betting In Illinois
Any Illinois Teams Have A Chance At Winning A Championship This Year?
Yes. The Cubs won a World Series in recent years and have had a strong team for the past few years. You can expect them to make another run at historic glory in the postseason. The Blackhawks have been relevant and even won a few Stanley Cups in recent years, but have faded somewhat. Still, they are a strong contender to reach the final again. Meanwhile, the Bulls, Bears and White Sox have an uphill battle ahead of them.
Can I Bet On Teams Outside Of IL?
Of course. Our recommended sportsbooks feature betting lines on many different professional and college level teams. You can even find betting lines on international teams and leagues.
How Many Bets Can I Place At One Time?
There is no limit to how many wagers can be placed on a Bet Slip. However, responsible bettors should track their bankroll to avoid losing too much. If you need assistance with gambling addiction, you can find resources on any one of our suggested online sportsbooks.
What Is A Bet Slip?
A Bet Slip is used to track your bets. It is a pop-up window that allows you to input how much you would like to wager and even shows you how much you stand to win. Once a bet is submitted via the Bet Slip, it is considered final.
What If I Don't Know Anything About Sports Betting?
Most reputable sportsbooks have sections dedicated to analyzing trends and sports news. This allows even the most novice of bettors to make informed wagers. You can always find statistical analyses on sports teams online through search engines.
What Is A Bonus?
Bonuses are awards given to bettors in the form of free money. They serve as incentives to keep using the sportsbook(s) and allow users to spread out their bets. There are different types of bonuses, but one of the most common is a match bonus. This is when the sportsbook will match your deposit by a certain percentage up to a certain amount. Bonuses can be claimed via a promo code and are offered year-round free of charge.