Washington D.C. Sports Betting – How To Bet On Sports Legally In The U.S. Capital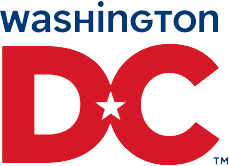 Online Sports Betting In D.C. Via Offshore & Domestic Sportsbooks
Mobile Sports Betting Apps Avialabe In Washington, D.C.
In-Person Sportsbooks Are Now Open For Business In Washington, D.C.
For a town that has no casinos, most of our top government offices, the President's residence, and a town of its own, there is no reason why in-person and mobile sports betting wouldn't be allowed, right? Exactly! The District of Columbia passed legislation to allow online and in-person sports betting within the town limits.
Sports betting has been passed into law but not launched at this time. Originally the launch was scheduled to come before the 2019 NFL betting season, but now that legal obstacles and COVID-19 setbacks have subsided, it's all systems go for mobile sports betting in the nation's capital.
Is Sports Betting Legal In Washington D.C.?
Domestic sports betting and mobile sports betting have been passed into law, and in June of 2020, GambetDC, the District of Columbia's online lottery platform, unveiled their sports betting app available to download on all current mobile devices.
Major sports games and contests from around the world have betting lines featured on the app, but it will not accept wagers for games played within the District, or contests that involve D.C.-based teams. Government building enclaves and stadiums inside city limits are also non-betting areas.
Bettors inside the D.C. area also have the option of wagering with an offshore sportsbook operating online. Because local gambling laws fail to address gambling online with a sportsbook located in a jurisdiction outside of the USA, it does not break any rules when doing so. The online betting sites recommended on this page accept members from Washington, D.C.
DC Sports Betting Laws
Washington DC passed two sports betting laws, and in June of 2020, GambetDC released an app that works on Apple devices like iPhone and iPad, as well as Android smartphones like Samsung. The app allows for betting on all contests except for those that involve D.C. teams or are played within the District. Don't expect the Super Bowl to be played there anytime soon.
DC Sports Betting Bills
Now that a legit sports betting app has been released in D.C., there's not much reason to monitor the legislative process with our bill tracker page any longer.  People in Washington, D.C. can now wager on sports legitimately and can expect more avenues of betting to appear in the future. If there are any developments regarding Washington, D.C. gambling laws, we'll update the page accordingly.
Best Sports Betting Sites In Washington, D.C.
GambetDCs downloadable sports betting app was released in June of 2020 and accepts anyone over 18 that is inside of the city, but not in a government building or a stadium. If you are a D.C. bettor that wants to wager on local action, or just want to shop the other lines, then consider an offshore betting site. Our team has reviewed each one of the online sportsbooks below and can guarantee each one is 100% legal, safe, and features guaranteed payouts on winning bets.
DC Sports Betting Details
Legal Sports Betting: District-Regulated & Offshore
Minimum Sports Betting Age: 18 years old
Land-Based: Yes (Pending Launch)
Online:  Yes, Offshore
Mobile:  Yes, Offshore
In-Play:  Yes, Offshore
State Sportsbook Revenue: $3,611,200
Eligible Operators: GambetDC
Commission: The Office of Lottery and Charitable Games
Licensing Fee: $50,000
Tax Rate: 10%-20% Gross Revenue
Tax-Funded: TBD
How To Bet On The NBA Playoffs In Washington, D.C.
Domestic and international sports betting sites cater to the D.C. area, but the offshore sportsbooks we rank at the top are the superior option for betting on the NBA Playoffs online.
The online NBA betting sites we list above for Washington, D.C. customers allow for deposits to be made with cryptocurrency and offer playoff prop bets that greatly outnumber what domestic sportsbooks produce.
What You Can Bet On In DC:
District-Regulated: Most major professional and collegiate athletics except for those occurring within city limits or involving local teams, are allowed for.
Offshore: All games, teams, and players across all college and professional sports are allowed when using offshore sites. We will update this section after domestic sports betting officially launches.
What You Can't Bet On In DC: 
District-regulated betting apps cannot accept wagers on high school athletics, or any sports involving local collegiate or professional teams. Betting on games occurring within the district are also not allowed. Government buildings and stadiums have been marked as off-limits for mobile betting. Offshore betting sites have no betting restrictions.
Where Can I Bet On Sports In DC?
Right now, DC residents can bet using the local lottery's sports betting app, or they can wager with offshore sportsbooks that accept their members from the District.
---
Betting On The Washington Commanders (NFL)
The Washington Commanders (formerly the Washington Football Team/Washington Redskins) played their season of professional football in 1932 as the Boston Braves before moving to the nation's capital in 1937. Today, Washington competes in the NFC East and plays home games at FedEx Field.
The franchise has won three championships (1983, 1988, 1992) and is always a prime preseason contender when betting on Super Bowl odds. Each of their regular season and postseason games will feature lines at legal NFL betting sites.
Sports Teams To Bet On In DC
Washington Nationals (MLB)
The Washington Nationals baseball franchise was established in 1969 as the Montreal Expos before moving to D.C. prior to the 2005 season. The Nationals play in the NL East and host home games at Nationals Park.
The franchise won their first MLB title in 2019 and they are routinely a top option when betting on the World Series each preseason. Betting on MLB games is a major pastime in the D.C. area, and the sportsbook sites we endorse for use in the District are all fair game for 18+ sports gamblers.
Washington Capitals (NHL)
The Washington Capitals entered the NHL as an expansion franchise in 1974. The team competes in the Metropolitan Division in the Eastern Conference and plays their home games at Capital One Arena. The franchise won its first championship in 2018 and is often included in the options for betting on the Stanley Cup.
NHL Betting sites will feature lines for each of the Capitals games, as well as prop bets for player and team performances, championship futures, and more.
Washington Wizards (NBA)
The Washington Wizards established their basketball franchise in 1961 as the Chicago Packers before relocating to the District of Columbia in 1973. NBA betting sites offer odds for each of their regular season and playoff games, as well as props and futures.
The Wizards won a championship in 1978, and when betting on the NBA Playoffs, sports gamblers will often see Washington included as a contender.
---
Legal Washington D.C. Sports Betting FAQs
Will I get arrested for betting on sports in DC?
No. Whether using Washington, D.C.'s local sports betting app, or wagering at an offshore sportsbook, they can be accessed legally without concern for penalty or arrest.
How To Bet on March Madness In Washington, D.C.
While there are 18+ mobile sportsbooks available in D.C., March Madness betting options are curtailed when doing business domestically. If you're interested in March Madness prop bets like the rest of the planet, then click through each of the online NCAAB sportsbooks linked to on this page and check out the massive catalog of lines, basketball odds, and propositions for the tournament.
Our top-rated Washington, D.C. college basketball betting sites also allow for Bitcoin deposits and payouts and are always on the cutting edge of the latest cryptocurrencies.
Are mobile sports betting apps legal in DC?
Yes, and there is one already on the market from the D.C. Lottery. The sports betting bill signed into law grants mobile betting apps to power to obtain a license and accept mobile sports bets. There is also a slew of offshore betting apps that DC residents can use.
Are there any local sportsbooks in DC?
There will be soon. Capital One Area is supposed to get an in-house sportsbook when domestic sports betting finally launches in 2020. Other locations may include Audi Field and Nationals Park. There are no casinos in DC so it is likely they will have stand-alone kiosks or sportsbooks.
What is the legal minimum sports betting age in DC?
The legal gambling age in the District of Columbia is 18 years old.
Who regulates sports betting in DC?
the Office of Lottery and Charitable Games will be in charge of regulating the DC sports betting industry. They will collect licensing fees and collect taxes on licenses granted.
---
Washington DC Gambling Resources
GambetDC's Official Website
DC Council's Website
The District of Columbia provides resources for gambling addicts and strongly suggests that if you feel like you are developing a gambling problem to reach out to representatives that can help at the DC Counselors National Council on Problem Gambling.