Washington D.C. Sports Betting – Bet On Sports Legally In The U.S. Capital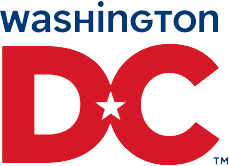 Washington D.C. is the capital of the United States and both fans and residents have several options to choose from when betting on sports in the nation's capital. The District of Columbia is home to four major professional sports franchises: Washington Redskins, Washington Nationals, Washington Capitals, Washington Wizards.
This page is designed to assist residents of Washington D.C. with legal information regarding sports betting in the nation's capital as well as providing legal and safe online sportsbooks to use when betting on sports online.
Is Sports Betting Legal In Washington D.C.?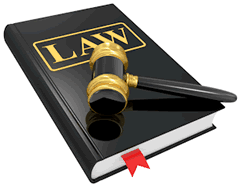 State-regulated sports betting was passed and approved of via a bill known as the Sports Wagering Lottery Amendment Act. Washington council member Jack Evans has been working with Mayor Muriel Bowser and her office to push the "The Sports Wagering Lottery Amendment Act of 2018". The bill proposes domestic and online sports betting options offered through the lottery system for D.C. residents and visitors.
Washington D.C. legalized sports betting through the mayor's signature after it was approved by a 13-member council. The bill was ordered to be reviewed by the U.S. Congress since the law states the federal government must review all new District of Columbia legislation. The bill successfully passed at the local and federal level meaning sports betting will be coming to the nation's capital.
Is Online Sports Betting Legal In Washington DC
Residents are able to legally place bets online through offshore online sportsbooks that are licensed and regulated through a legitimate governing jurisdiction located outside of the United States and coming soon domestically. There are no federal laws that probit offshore betting nor are there any local gambling laws preventing DC occupants from enjoying offshore betting at legally sanctioned destinations.
Federal Laws In Play
Three federal gambling laws once enforced domestic online sports betting. PASPA was a federal ban on state-regulated forms of betting on sports. This law prevented Washington D.C. from licensed or regulating any brick-and-mortar sportsbook locations. PASPA was repealed by the U.S. Supreme Court in the Spring of 2018 and states, along with Washington D.C., can now enact domestic sports betting laws.
The Federal Wire Act previously prohibited US-based gambling businesses from interstate betting, information sharing, and data receival.
UIGEA oversees banks and other financial institutions and how they process transactions with online gambling venues. Washington D.C. does not prohibit legal sports betting when it comes to using an offshore online sportsbook. The licensed offshore sportsbooks we recommend in this guide are outside their jurisdiction and thereby legal to use.
Sportsbooks That Are Legally Licensed To Accept Washington D.C. Residents

Since sports betting is not legal in Washington D.C. yet, residents of the nation's capital still need to know what options are available for them right now. In the meantime, our team has reviewed each one of the online sportsbooks below and can guarantee each one is 100% legal, safe and guaranteed payouts on winning bets.

Washington Redskins
The Washington Redskins football franchise played their season of professional football in 1932 as the Boston Braves before moving to the nation's capital in 1937. Today, the Redskins compete in the NFC East and play home games at FedEx Field. The franchise has won 14 division titles and five league championships, two pre-Super Bowl era NFL Championships and three Super Bowls.
Washington Nationals
The Washington Nationals baseball franchise was established in 1969 as the Montreal Expos before moving to Washington D.C. before the 2005 season. The team plays in the NL East and has home games at Nationals Park. The franchise has won five division titles and is still searching for their first World Series title.
Washington Capitals
The Washington Capitals entered the NHL as an expansion franchise in 1974. The team competes in the Metropolitan Division in the Eastern Conference and play home games at Capital One Arena. The franchise has won 11 division titles, two conference championships, and in 2018, won their first Stanley Cup.
Washington Wizards
The Washington Wizards established their basketball franchise in 1961 as the Chicago Packers before relocating to the District of Columbia in 1973. The team has won seven division titles, four conference championships, and their only NBA Championship in 1978.
Frequently Asked Questions About Sports Betting In Washington D.C.
Is it legal to use an offshore online sportsbook in Washington D.C.?
Yes. Washington D.C., along with 48 states, allows the use of offshore online sportsbooks. Offshore sportsbooks are legal if they are legal licensing and are regulated by a government outside the United States.
The is no federal law preventing the use of legally licensed offshore online sportsbooks.
Are there any laws preventing sports betting on teams based in Washington D.C.?
No. There is no law preventing residents of the nation's capital from betting on local sports teams when using an offshore online sportsbook.
Are there any physical locations to bet on sports in Washington D.C.?
Currently? No. The mayor and 13-member council passed a sports gambling bill but have yet to launch domestic operations.
Sports betting would be allowed at physical locations like stadiums and arenas in the District of Columbia.
How Do I Make An Account With An Offshore Sportsbook?
Players are required to enter your name, age, location, email address, etc. This information is used to verify your eligibility via your age and location. Bettors must be at least 18 years, and some 21 years, of age to use online sportsbooks.