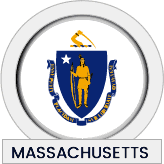 Massachusetts sports betting is ripe with opportunities. The state is one of the best in the country for local sports action with teams like the New England Patriots, Boston Celtics, Boston Red Sox, Boston Bruins and so on. MA residents are known for the passion they have for their sports teams, and that passion translates into betting. Massachusetts is a state that allows sports betting through the means for licensed offshore sportsbooks. This page was created exclusively for locals and has pertinent information regarding the ins and outs of legal online sports wagering. Yes, you read that right. There are legal Massachusetts betting options in the form of licensed offshore sportsbooks. Take a moment to read through our site to determine how to go about placing safe and legal bets online.
Is Sports Betting Legal In Massachusetts?
Federal Laws In Play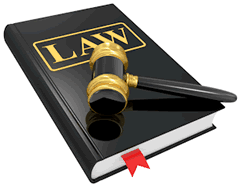 US sports gambling is contained by 3 laws. These federal gambling laws include the Professional and Amateur Sports Protection Act (PASPA), the Federal Wire Act and the Unlawful Internet Gambling Enforcement Act (UIGEA). These laws address a different component of the industry.
PASPA: was a federal ban on brick-and-mortar sports betting in 46 states (the only 4 exempted states being Nevada, Delaware, Oregon and Montana). In 2018, the SCOTUS overturned the PASPA act giving states the right to enact domestic sports betting laws.
Federal Wire Act: prohibits US-based online sportsbooks from accepting wagers
UIGEA: monitors banks and financial institutions and how they process transactions with online gambling operators
Each of these American gambling laws deals with US-based sports wagering. The legally licensed offshore sportsbooks outlined in this guide are outside of US jurisdiction. Even still, there is no mention of licensed offshore sportsbooks in any of the laws. MA bettors are not in violation of any domestic gambling laws by betting with offshore brands.
State Laws That Affect Sports Betting In Massachusetts
There are no specific state laws in the Bay State outlawing placing wagers with legally sanctioned offshore sportsbooks. This being the case, the only laws MA residents must consider are the federal gambling laws listed in the above section. Since licensed offshore sportsbooks are not considered illegal, local bettors should have no issues wagering with these outfits. MA lawmakers have already drafted a bill that would legalize sports betting now that the PASPA act has been ruled unconstitutional. Laws still have to be voted on but if passed MA residents will see domestic sports betting in the near future.
Sportsbooks That Are Legally Licensed To Accept Massachusetts Residents

Out of all the online sportsbooks available, there are only a few worth considering if you reside in the Bay State. We compiled a list of the safest online sports wagering options and put them into the table below. All these websites have been screened by our team of online gambling experts and determined to possess legal licensing, regulation, hundreds of betting lines, different wagering types, a strong security profile, mobile/live betting and customer support. Feel free to examine the brands for yourself by navigating to them through the links in the table. If you still feel like you need more information check out our unbiased reviews page. Our reviews were written by industry professionals who have years of online sportsbook experience.

Sports Betting In Boston, MA
Boston is the heart of Massachusetts sports. The city hosts 3 major professional franchises in the Celtics (NBA), Red Sox (MLB) and Bruins (NHL). There is also Boston College (which plays in the ACC). Not only is Boston a great sports town for their variety, but also for their winning ways. Each of the city's teams has won their fair share of championships.
Celtics: 17 NBA Championships
Red Sox: 8 World Series Titles
Bruins: 6 Stanley Cups
Each Boston team has been somewhat out of form the past few years. The Red Sox are the most recent championship team with a win in 2013. The Bruins' last Stanley Cup was in 2011 and the Celtics have not won a championship since 2008. Now, the Red Sox look the closest to recapturing that championship spirit, as they sit atop the American League East as the season winds down. Meanwhile, the Celtics went through a drastic rebuild involving star players Gordon Hayward and Kyrie Irving. They are expected to be a threat in the Eastern Conference. While the Bruins made the Playoffs last year, they were eliminated in the first round.
Betting on these teams is a sure thing, if not for their success, for the loyalty residents have for them. You can place bets on any of these teams through the offshore sportsbooks in this guide throughout each season. Keep an eye on the Celtics for the upcoming NBA season.
Sports Betting In New England
Even though they do not bear the Boston name, the New England Patriots are a Massachusetts team. Playing out of Foxborough, MA, the Patriots are one of the most dominant teams in NFL history. They have a total of 5 Super Bowl wins under their belt and have been in the strongest team in the AFC for a while now. The Patriots are led by head coach Bill Belichick and quarterback Tom Brady, both considered among the greatest in NFL history. New England is always a strong team to bet on, but payouts are often low due to them being the favorite nearly every time. The Patriots matched up against other strong football teams is a big reason why US sports betting is popular among many football fans.
Frequently Asked Questions About Sports Betting In Massachusetts
How Do I Create An Account With An Offshore Sportsbook?
All you must do to sign up for an account is enter in some personal information like your name, age, email address, location, etc. This information is used to verify your age and location to determine whether the sportsbook is legally allowed to accept you.
When Can I Claim My First Bonus?
Bonuses reward bettors with funds at no additional cost. These funds allow you to spread out or your bets or bet more money on the same wager (whichever your preference). Bettors can claim their first bonus when they make their first deposit. In most instances, a match bonus is issued. Match bonuses involve the sportsbook matching your deposit by a percentage up to a certain amount. For example, you can see your first deposit matched by 50% up to $200. There are also other bonuses able to be claimed throughout the year.
Are These Online Sportsbooks Secure?
Yes. Our recommended online sports betting websites incorporate data encryption and SSL protection to safeguard your personal and financial information.
How Can I Reach Customer Service?
Most reputable sports betting groups offer several ways to get in touch with them. This can be done by phone, email or live chat support.