Sports Betting In New York City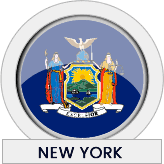 NYC residents are spoiled when it comes to sports teams with one of the most sports-saturated cities in the country. The city boasts teams from each of the major American professional sports leagues. Interestingly enough, New York City has multiple teams in each league.
This abundance of teams makes New York home to some intense rivalries and plenty of sports betting opportunities. While DFS may be legal in NYC and Buffalo, sports gambling is only available in upstate NY casinos, there are also offshore gambling sites that provide Vegas-style betting. New York City doesn't have any laws against betting with these offshore sportsbooks as long as they are legally licensed.
This page contains information on the laws surrounding DFS and sports betting as it applies to NYC residents, which offshore gambling sites are best to use and which teams are available for betting.
Is Sports Betting Legal In New York City, NY?
Federal Laws In Play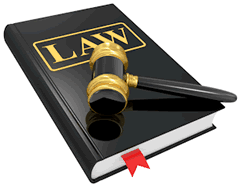 DFS has been legal in NYC since August 2016. Residents can use DraftKings and FanDuel legally in the state and both providers are regulated by the NY State Gaming Commission. There was a federal ban known as the Professional and Amateur Sports Protection Act (PASPA) that prohibited brick-and-mortar sportsbooks from operating in the state but in May 2018 that ban was overturned by the SCOTUS.
State legislators have drafted a couple of bills that would legalize online sports betting in the state, and statewide betting. At this time New York only offers in-person betting at upstate casinos. NYC residents also have the option of betting with licensed offshore sportsbooks.
These sportsbooks function similar to the ones you'd find in Vegas. There aren't any state or federal laws in place that prohibit residents from betting with licensed offshore gambling sites.
Licensed Online Sportsbooks For Legal Sports Betting In New York City, NY
Below is a list of the best online sportsbooks that accept New York City, NY residents. These sites have been servicing the US sports betting industry for a very long time and are considered to be the most trusted and reliable options for US players.
We've thoroughly vetted each of these sites and have found them all to have the necessary legal licensing, strong security features, enticing bonuses and other characteristics necessary to provide a high-quality betting experience similar to ones you'd find in a Las Vegas sportsbook. As a matter of fact, you will get a lot more bang for your buck by using a trusted online bookmaker compared to Vegas sportsbooks or your local bookie.

New York City, New York Sports Betting FAQs
Are There Any Licensed Sportsbooks in NYC, New York?
Yes in upstate casinos only. DFS providers are different than your standard sportsbooks but also available. Now that PASPA is repealed, lawmakers are expected to pass online and expanded sports betting bills in the near future.
Lawmakers introduced such a bill in 2019 during their yearly budget review but it was nixed last minute. Residents are still free to use licensed offshore sportsbooks that accept bets on all New York sports and other popular international sports.
Offshore Gambling in NYC
NYC bettors who are serious about getting into sports betting should consider legal offshore gambling sites. Offshore gambling sites provide online casinos, poker, and sportsbooks. All that is required to participate in offshore gambling is legal licensing.
These licenses are provided to offshore gambling sites from governments that regulate them. American gambling laws in place surrounding sports gambling do not affect these online sportsbooks because of their offshore status.
There are also no laws stating that NY residents cannot bet with a licensed offshore gambling site. New York is an interesting state in that some sportsbooks do not accept NY bettors, however, you can still find licensed offshore gambling sites that do.
How Do Offshore Sportsbooks Work?
Offshore sportsbooks function like the ones you'd find in Vegas, only online. You'll have to make an account in order to bet, but you can browse the available betting lines before making an account. Once you are ready to bet, you can deposit money into your sportsbook account using several transaction methods.
Some sportsbooks will limit your transaction methods based on the location you are betting from, but the most popular forms are debit/credit cards, wire transfers, and Bitcoin. All bets can be tracked through your Bet Slip, where you can see which bets you've placed and how much you stand to win depending on your wager.
Payouts are issued with a variety of methods, but wire transfers and Bitcoin are the most common for US bettors. Betting lines are updated daily and there are bonuses offered to bettors throughout the year. Offshore sportsbooks are easy to use, but there is also customer service available for any questions or issues.
Which Laws Apply to Sports Betting in the US?
PASPA was the federal ban on sports betting in 46 states. This law was passed in 1992 and was repealed in 2018. Now many states now pushing for legalized sports betting and even the major professional sports leagues are leaning towards federal regulation.
Since PASPA is repealed, you can expect the regulated sports betting market to follow. The Federal Wire Act is a federal law that blocks US-based online sportsbooks from operating across state lines. The Unlawful Internet Gambling Enforcement Act (UIGEA) deals with banks and other financial institutions, specifically how they handle online gambling transactions.
The law doesn't target individual bettors or prevent them from betting with licensed offshore sportsbooks, but it can affect how deposit and payouts work for US bettors.
Popular Football Teams to Bet On In NYC, NY
Popular Baseball Teams To Bet On in NYC
New York is home to two baseball franchises, including one of the most famous in all of baseball. NYC residents are split between supporting the Mets or the Yankees. Support for both teams is strong in the metropolitan area. The Yankees have been the more successful of the two teams, but both are solid options when betting on a week-to-week basis.
You can find betting lines for both teams on licensed offshore sportsbooks throughout the season.
Popular Basketball Teams to Bet On In NYC
The New York Knicks and Brooklyn Nets both play in the NBA's Eastern Conference. Both teams are in a bit of a slump right now, and neither qualified for the Playoffs during the 2016-2017 season. The Knicks star player Carmelo Anthony looks set to leave this season and the Nets will probably be looking to acquire a big name player during the offseason. The Knicks are the stronger of the two NYC teams and are the safer bet.
Popular Hockey Teams in NYC
The Rangers and the Islanders both play out of the Empire State. The Rangers have been the better team recently, though the Islanders aren't too far behind. The Rangers even made the Playoffs during the 2017 season and are vying for a Stanley Cup. You can bet on them throughout the postseason using one of the offshore sportsbooks suggested in this guide.
Popular Soccer Teams in NYC
New York City even has two MLS franchises—the town can't seem to get enough sports. The New York Red Bulls made headlines when they signed star European player, Thierry Henry. Henry has since retired, but the Red Bulls have pressed on. The newer club, New York City FC, also made headlines when they signed stars David Villa and Andrea Pirlo. The two teams are close in the MLS standings and play in the league's Eastern Conference.
New York City, New York Resources:
NFL Teams in NYC
New York Giants
New York Jets
MLB Teams in NYC
New York Yankees
New York Mets
NBA Teams in NYC
New York Knicks
Brooklyn Nets
NHL Teams in NYC
New York Rangers
New York Islanders
MLS Teams in NYC
New York Red Bulls
New York City FC