Legal Premier League Betting Guide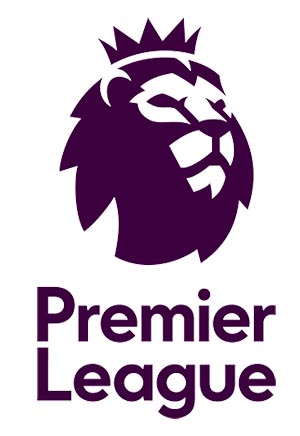 Premier League soccer, otherwise known as the English Premier League (EPL), is the highest level of professional soccer, as well as the most popular sport, in England. It is also an extremely popular betting option around the globe. Although the league began in 1992, it includes competitions between clubs that have existed for longer than that, some for over 100 years.
Read on as our guide to Premier League betting will reveal the legal avenues for which gamblers can wager on soccer, and will provide a list of the best sportsbooks on the web. We'll also detail the types of wagers that can be made, and offer some tips to help bettors manage their bankrolls and come out ahead of the soccer oddsmakers.
Is it legal to bet on Premier League soccer games?
Betting on English Premier League soccer games can be accomplished legally at domestic and offshore sportsbooks. Offshore betting sites are accessible to US-based bettors because they are not addressed in state and federal gambling laws.
Although not legally sanctioned by any US authority, betting with an offshore sportsbook does not break any laws and will not get participating gamblers into any trouble. WA has enabled legislation that prohibits all online gambling, but we've yet to hear of any arrests.
That's because gambling laws target illegal operations and not the participants. The top-rated sportsbooks listed in this guide allow for membership for bettors located in Washington, which is why we recommend reading through all terms of betting site membership, as well as regional gambling laws, prior to placing a bet.
Best Premier League Sportsbooks For 2023
Premier League Soccer Betting Odds
The English Premier League features a variety of betting options that include game lines, futures, and prop bets. Just like other varieties of soccer, such as Major League Soccer, Bundesliga Football, or the FIFA World Cup there are odds available that will cancel if there is tie (drawn no bet), or lines that involve both teams scoring. Below are futures odds for the Word Cup and eventual EPL season champion for 2021.
How to bet on Premier League soccer games
The following list details the variety of legal sports betting options that can be found at most major sportsbooks. Many of these options are similar to other sports, like the lines for betting on the NFL, but soccer provides a couple of exclusive options such as odds for both teams scoring, and "draw no bet" odds.
Point Spread
A point margin that suggests how much a team will win or lose by.
Money Line
Allows for bettors to simply select a winner or a loser, with the odds setting the amount of money that will be won.
Totals (Over/Under)
Betting lines that ask gamblers to pick whether the total points scored will be above or below the line that oddsmakers have set.
Prop Bets
Odds on in-game occurrences that may or may not affect the outcome of the game, such as player point totals, and much more.
Futures
These are odds that are set for any future occurrence, including league champions, MVPs, and game lines that occur tomorrow or after.
Both Teams Score
Exclusive to the realm of soccer, these are bets that ask whether both teams will score or not.
Draw No Bet
These lines allow for bets to be canceled if the match is a draw, which is a common occurrence in soccer.
What Clubs are in the Premier League?
Currently, there are twenty teams in the EPL, although there have been several teams to come and go in the league's nearly 30-year history. The following teams make up the competing clubs for the 2023 season.
Arsenal
Aston Villa
Bournemouth
Brighton & Hove Albion
Burnley
Chelsea
Crystal Palace
Everton
Leicester City
Liverpool
Manchester City
Manchester United
Newcastle United
Norwich City
Sheffield United
Southampton
Tottenham Hotspur
Watford
West Ham United
Wolverhampton Wanderers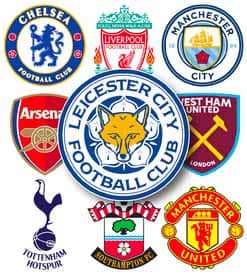 Where can I bet on Premier League soccer
Wagers can be placed on EPL matches at domestic or offshore sportsbooks. If bettors are not located within a state that allows for legal domestic sportsbooks, then offshore betting sites are a great option. These sportsbook sites are open 24 hours a day, and offer a bevy of customer service options that rival any Las Vegas casino. All that is required is a current internet-ready device, some money to wager with, and a minimum age of eighteen years old.
Premier League soccer betting tips
As with any legal sports betting, it is paramount that gamblers become familiar with not only the game that is being played, but the league that is competing. There is no substitute for observing the game, but that knowledge can also be enhanced by learning about historic aspects of the league and players involved.
Our team of experts recommend joining more than one legal sportsbook so that the odds can be shopped. The odds placed on English Premier League soccer will differ from book to book, so it is advantageous for gamblers to find the betting lines that provide the highest payout available. Becoming a member at multiple betting sites is the only way to make that happen.
Protecting your bankroll is the most important aspect of betting on soccer. Gambling experts suggest setting a maximum bet that will not exceed 3% of a bettor's total bankroll. This will ensure that gamblers will stay in the game for as long as possible and will not blow their entire stack on one bet. It will also curtail the potential for establishing practices that will lead to problem gaming.