MyBookie Sports Betting Bonuses & Promotions 2023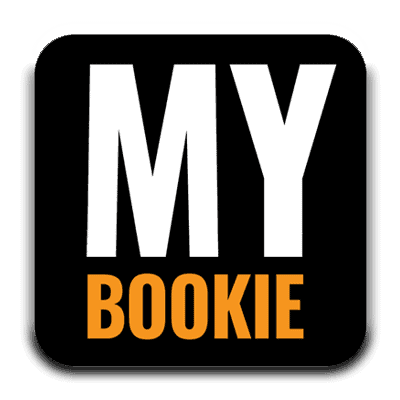 Standard 50% bonus for all new members – Up to $1000!
5% Crypto Reload Bonus – NO MAX LIMITS, 20X rollover
MyBookie Crypto Rewards – Switch to crypto for $100 FREE CASH
Like all top-rated online sportsbooks, MyBookie has several valuable bonuses to choose from. Whether you're making your first deposit or topping up your existing account, there is a MyBookie promo code for you! MyBookie sports betting bonuses and promos work more or less the same way as sportsbook promos do at other sites, but there are a few things that make MyBookie promos stand out from the crowd.
Our short MyBookie bonus guide explains all the different promotional offers available as of 2023, as well as all the details about how each bonus works when it comes to deposit matches, betting balances, wagering requirements, and cashing out. Everything you need to know about online sports betting bonuses at MyBookie AG – including whether or not you should actually accept them – is right here.
Standard MyBookie Bonus Offers For November 2023
As you can see in our 2023 MyBookie Sportsbook Review, the site often has different bonuses available at different times of the betting season. But the operator also tends to keep a stable of standard bonuses that are always available.
These are the basic MyBookie bonuses you can expect to find regardless of when you sign up or make fresh deposits at the site:
50% Sports Welcome Bonus – Up To $1000 (10X)
10% New Member Cash Bonus – Up To $200 (1X)
25% Sports Reload Bonus – Up To $1000 (6X)
200% Refer-A-Friend Bonus - Up To $200 (20X)
Enhanced MyBookie Crypto Bonus Offers For November 2023
While MyBookie's standard slate of bonuses are all well and good, you can really maximize your bankroll when you deposit with cryptocurrency. Unlike most other sites, however, MyBookie doesn't offer a special crypto welcome bonus for new members making their first deposits.
Instead, the MyBookie crypto bonus is an account reload promo. Other sites also have crypto reload bonuses, but MyBookie's is different in this way: There is no max limit!
No matter how much Bitcoin, Litecoin, etc. you deposit, your entire deposit amount will be matched by 5%, and there's just a 20X rollover attached. This is potentially the most valuable online Bitcoin/crypto betting bonus anywhere.
5% Crypto Re-Up Bonus – NO LIMIT (20X)
MyBookie Crypto Rewards Bonus – Up To $100 (1X)*
*The MyBookie Crypto Rewards promotion is unique among all legal online sportsbooks, and it's reserved for existing members who finally decide to make their first crypto betting deposits. This MyBookie promo is explained in more detail further down the page.
The following crypto coins are all supported by MyBookie, and you can use any of them for the above-enhanced promotions.
Bitcoin (BTC)
Bitcoin Cash (BCH)
Litecoin (LTC)
Ethereum (ETH)
Cardano (ADA)
Solana (SOL)
Dogecoin (DOGE)
Shiba Inu (SHIB)
Binance Coin (BNB)
USD Coin (USDC)
Tether (USDT)
Pro-Tip: We generally recommend Bitcoin or a stablecoin (Tether, USD Coin) for those new to crypto, but our overall preference for online crypto betting is to use a third-gen proof-of-stake coin such as Cardano, Solana, Avalanche, etc. 
MyBookie Crypto Rewards Bonus
 The MyBookie Crypto Rewards promotion is unique in the industry. This bonus isn't an enhanced crypto deposit bonus like you'll find with Bitcoin bonuses at Bovada, BetOnline, and other top sites.
Instead, this is a bonus reserved for existing members who have never deposited with crypto before, and it's offered to entice them to make the switch. Here's how this exclusive MyBookie bonus works:
For every credit card deposit you make, you'll earn 10% of that deposit as a crypto bonus.
This bonus is added to your MyBookie Crypto Rewards balance, which is entirely separate from your regular account balance.
You can accumulate Crypto Rewards up to a total of $100.
Once you make your first ever MyBookie Bitcoin or crypto deposit, this Crypto Rewards balance will be disbursed to your regular betting balance as cash.
MyBookie cash bonuses have a 1X rollover like standard deposits, so this is the closest thing to literal free money you're going to get at the best online sports betting sites.
Unadvertised MyBookie Special Bonus Offers
Most MyBookie promos and MyBookie promo codes are available through the official sportsbook website. However, you'll occasionally receive a special MyBookie bonus code or a nonstandard MyBookie promotional offer at other sites.
MyBookie reviews often have such deals posted when they're available, as do various sports gambling blogs and betting forums and so on. We even occasionally get MyBookie promo codes from the venue to pass along to our readers – so be sure to bookmark this page and check back soon!
Note: MyBookie no-deposit bonuses are not commonly offered as of 2023, as the industry has more or less abandoned these high-rollover promotions in favor of more reasonable standard offers and crypto promos.
MyBookie $125,000 NFL Super Contest – Points can be tallied each week of the NFL season by correctly picking winners against the spread or over/under. The top 500 point holders at the end of the season are eligible for cash prizes, with a grand prize of $125,000 for first place. Entries cost $20.
MyBookie's NFL $10,000 Super Contest – This football contest works like the one above, but the season is split into four quarters. The winner of each quarter will take home the $10K grand prize, and entries only cost $10.
MyBookie NFL Survivor Contests – Pick a different winning team without repeating for the entire season and earn a chance at a large cash prize for only a $10 entrance fee. Since these NFL contests involve choosing winners all year long, entrance is often limited to the preseason. Currently, MyBookie's Bitcoin Survivor Contest and $100,000 Survivor Contest remain open.
MyBookie Squares (NFL And NCAA Football) – MyBookie members can purchase squares labeled 0-9 for each team involved in the game. At the end of each quarter, squares that match the final digit of each team's current score will win a percentage of the overall pool. The price per square varies depending on the total cash pool. Squares are available at MyBookie for all NFL games and most college football contests.
MyBookie Limited-Time Sports Bonus Offers
In addition to standard MyBookie AG promo codes and various unadvertised specials, the site also often boasts limited-time bonuses whenever popular new sporting seasons and big national or international tournaments get under way.
For example, you might come across a boosted MyBookie NFL betting bonus right before the 2023 NFL season starts or special MyBookie March Madness brackets or March Madness contests as the NCAA men's tournament tips off. You could also expect to find specific Olympics betting bonuses for the Summer and Winter Games, FIFA betting bonuses for the most popular soccer tourney in the world, and – of course – Super Bowl gambling bonuses when the biggest game on the planet rolls around each year.
Note: Many of these seasonal sports bonuses at MyBookie AG are going to be limited to new members. However, returning members will often have their own more limited specials to choose from. These, of course, are in addition to the standard reload promos and crypto reload promos listed above.
MyBookie Football Contests
In addition to all the standard MyBookie bonuses you get at the site, you also have a selection of NFL contests and College football contests and promotions. While these aren't traditional deposit bonuses or crypto bonuses, they do offer bonus "action" to all gamblers at the site. They're also a great change—up from the typical promos on offer.
One perk MyBookie offers during the football season is their NFL And College Football "Moneybag Bets." Random moneyline odds are granted but what's actually being bet upon is not revealed until placed in the bet slip.  There are also Monday NFL Booster Parlays that are just like moneybag bets but combine Monday Night Football outcomes together for higher payouts on bizarre pairings.
For those that enjoy classic wagering games, give MyBookie's NFL & College Football Squares a try. These involve squares on sheets numbered 0-9 for each team that can result in payouts after each quarter of play if they reflect the scores that each squad possesses.
The MyBookie $10,000 SuperContest is held quarterly and is a winner-take-all format. These contests are held each quarter, culminating in Week 5, Week 9, Week 13, and Week 17.
While the SuperContests are the main show at MyBookie AG, they're by no means the only football contests. The site hosts both NFL contests and NCAAF college football contests throughout the preseason, regular season, and postseason. Popular attractions include NFL Draft contests, college football brackets, college football bowl contests, NFL Playoffs contests, and more.
Without question, the MyBookie NFL SuperContest is the most popular football contest each year.
There are two flavors of MyBookie Super Contests: seasonal and quarterly. The full-season SuperContest allows players to compete for a $350,000 prize pool, with entries costing $20 apiece (10 max entries per member).
The way the full-season $350K SuperContest works is simple enough: Each week of the NFL season, you'll pick five teams to beat the spread. Points are assessed accordingly, and at the end of the season, the bettor with the most aggregate points wins. First prize is $125,000, with the top 500 players finishing "in the money." This contest is closed until the 2022-23 season.
MyBookie Referral Bonus
Every legit online sportsbook has a refer-a-friend bonus, as word of mouth is one of the chief ways these sites advertise. And if you're a member, that's a very good thing, because – at MyBookie – there's no limit to how many friends and acquaintances you can refer with your custom link. Drop these in your social media comments, email signatures, group chats, anything.
Whenever anyone uses your custom link to sign up with MyBookie, you'll get a credited with free plays worth 200% of the amount they deposited (up to $200). With referral bonuses, there are no MyBookie promo codes to worry about for any involved party – everything is credited automatically.
Our only advice here is that you take care not to spam your MyBookie referral links at sites that have rules against such. Nobody likes spam.
MyBookie Promo Codes (November 2023)
50% MyBookie Sign-Up Bonus Up To $1000 - MyBookie Bonus Code: MYB50
10% MyBookie Cash Bonus Up To $200 – MyBookie Bonus Code:

200CASH

25% MyBookie Reload Bonus Up To $1000 – MyBookie Bonus Code:

MYB25

5% MyBookie Crypto Re-Up Bonus Up To UNLIMITED – No bonus code required
How MyBookie Bonuses Work - MyBookie Bonus Rollover Explained
Every sportsbook has its own specific bonus terms and conditions, which are typically best described simply as "bonus rollover." Rollover is the amount of money you have to wager before any winnings derived from your bonus can be withdrawn.
Here's an example of how MyBookie rollover works:
You sign up at MyBookie Sportsbook and make a Visa deposit of $100.
You enter the MyBookie promo code "MYB50" and receive a 50% deposit match bonus on top of your deposit. This gives you a total account balance of $150.
Your main $100 deposit and your $50 in MyBookie free plays are displayed as separate balances under your MyBookie account.
When you place a bet, you choose whether to risk money from your regular balance or your bonus balance. Important: You can only earn bonus rollover when wagering with your regular balance. The risk amount of a free-play bet does not go toward fulfilling your MyBookie rollover requirements.
Because this MyBookie bonus has a 10X rollover, you must risk 10 times the full deposit + bonus amount – i.e. $150 x 10, or $1500 – before you can withdraw any winnings associated with your bonus funds.
There is no time limit on meeting your MyBookie bonus rollover requirement.
Generally speaking, any sports betting bonus that comes with a wagering requirement (aka rollover limit) of 15X or less is considered easy to meet even for casual sports gamblers. As such, we recommend always accepting MyBookie sports betting promotions whenever they're offered.
MyBookie Rewards Program – MyBookie My Free Bets Rewards
Many legal online sports betting sites have rewards programs or loyalty programs, and most of them work the same way: You make bets, accumulate rewards points, and cash them in for free plays/free bets.
However, the rewards plans at most sites also take a long time to accrue enough points to be meaningful. In other words, you have to bet a lot before you can ever cash in those free plays.
But the MyBookie Loyalty program – called My Free Bets – is different. And frankly, it's our favorite program from any of the big operators. Here are the basics:
Opt in to the MyBookie My Free Bets Rewards program.
Bet at least $5 on any single-game sports bet to earn one MyBookie Star.
After you collect 10 Stars, you'll earn a MyBookie free play in the amount of the average risk amount of those 10 bets. (If each bet is the minimum $5, your free bet would be for $5.)
MyBookie My Free Bets have an extremely generous 1X rollover.
How To Use Bonus Funds On MyBookie Sportsbook
Using your MyBookie bonus funds – that is, actually betting with your MyBookie free plays – is a simple matter. Remember, your MyBookie promotional balance is kept separately from your regular cash balance. This way, whenever you place a wager, you simply select the account you'd like to use to pay for the bet: either your standard deposit balance or your MyBookie bonus balance.
Of course, also remember that you can only earn rollover contributions when betting with your standard balance. As such, we recommend betting with your normal balance whenever you first accept a bonus and continuing to do so until you meet the rollover requirement. Then bet with your bonus!
Pro-Tip: Some players like to go out on a limb and use their bonus funds to bet on things they otherwise wouldn't, but this is a bad sports gambling strategy. If you want to actually make money from your bonus, you should never bet on something with that bonus that you wouldn't bet on with your own money.