Legal NHL Sims And eSports Betting Guide For 2023

New Version Of The Game Is Released Each October
Pro Hockey Sims & eSports Odds Live Now
Bet On Sims When The NHL Is In Or Out Of Season
Sports bettors have had a rough time in 2020, as most of the world's popular leagues were shut down due to the coronavirus, including the NHL. Thus, there were no 2020 NHL betting lines to play.
However, the best online sportsbooks came to the rescue, playing enforcers by offering sports sims and eSports odds powered by EA's NHL platform. Legal NHL sims and eSports betting are just like normal hockey betting, so if you're familiar with the National Hockey League, you'll be right at home in virtual reality.
The icing on the puck is that nearly everyone in the US can legally bet on NHL simulation hockey leagues at offshore betting sites. These online sportsbooks all use EA NHL hockey simulator software, so bettors have access to real players, teams, and stats to make informed wagers. Don't crash into the boards; read our short playbook and break away – all the way to the bank!
Is Betting On NHL Sims & eSports Legal?
Yes! You can legally bet on NHL 23 gameplay sims at all the top-rated sports betting sites listed here. It is legal to bet on simulated hockey with these services because they operate outside of US jurisdiction, and there is no federal law that bars individuals from gambling online in any capacity.
Washington possesses laws that bar all online real money gambling, but these mandates are historically ignored by authorities, and we've never heard of any WA resident being fined or arrested for betting on hockey online. Still, please follow all local laws and proceed only at your own risk.
Best NHL eSports & Sims Betting Sites
How To Bet On NHL eSports And Sims
If you've ever put money on NHL betting odds, you know how to wager on NHL 23 sims. These contests are computer hockey simulation games that use EA's NHL 23 series – with updated player and team stats – to randomly generate realistic outcomes. The games play out in real-time, and you can bet on them just like you would on a professional hockey game IRL.
Betting on NHL 23 eSports is more concerned with the players involved. Sure, the makeup of the pro hockey teams selected for play impacts the NHL odds, but ultimately, the moneylines, spreads, and totals center on the talent of the gamers controlling the onscreen action.
All you need to wager on NHL 23 is a computer or mobile device, an Internet connection, and a free membership at any of the sports betting sites recommended here. Signing up takes a matter of moments, and when you use sportsbook banking options such as credit, debit, or Bitcoin (BTC) deposits, you can be on the ice in just a few minutes.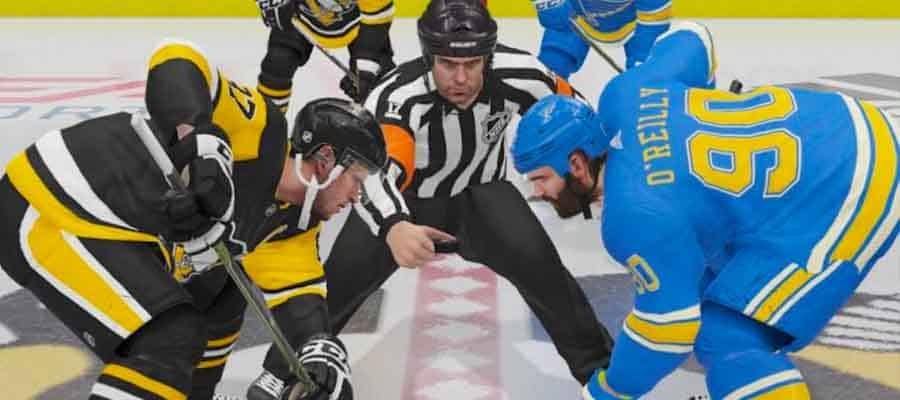 NHL Video Game Simulations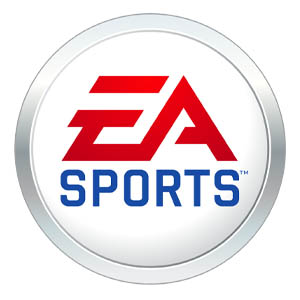 Electronic Arts is the undisputed king of hockey sims, and its NHL installment is the current engine used by top betting sites everywhere. These games are played between computer-controlled clubs with no human involvement. If you've ever played the NHL 22 franchise mode, you'll know exactly what to expect with the newest version of the game.
Now, even though there are no real gamers controlling the teams in the digital rink, that doesn't mean that the outcomes are totally random. Because the RNG (random number generation) software used by EA takes NHL player ratings into account – and because these are based purely on real-world statistical data from the NHL itself – the contests are as predictable as actual NHL games.
Every NHL roster update enhances the realism even more, and offshore sportsbooks use the most up-to-date versions of the game on the market. Simulated hockey betting lines you'll see include the following:
Straight Bets – Just pick the winner, straight up. The favorite will have a negative moneyline, and the underdog will have a positive moneyline.
Puckline – This is hockey's point spread. Typically set at -1.5 for the favorite, the puckline gives the underdog a goal advantage or so. For the favorite to win the wager, they must beat their opponent by more than the puckline's point differential. For the underdog to win, they can lose by up to that margin (or win outright).
Totals (Over/Unders) – For over/under betting, the sportsbook posts a number representing the total points scored between both teams. You wager on whether the combined final score will be higher than (over) or lower than (under) this number.
Props – Player and team hockey prop bets are sometimes available in NHL sims, so you can put money on individual player performances and shift performances with both offensive and defensive stats to consider.
NHL video game sims are played out in real-time, with the action streamed online via Twitch and/or on the betting sites themselves. This lets bettors watch the games and enjoy EA's world-leading graphics and animations, and it also allows for live betting on the contests (see below).
An online NHL sim league like those at the sportsbooks featured here is not to be confused with NHL eSports. While all these books offer NHL eSports betting in addition to the above, it's a distinctly different market.
When gambling on an NHL eSports tournament, it's important to remember that your NHL betting predictions (based on player and team stats alone) aren't enough. With eSports, professional gamers are controlling the action, not the computer AI. As such, you need to be aware not only of real-world NHL betting trends but also of the skillsets of each pro gamer that's playing any given contest.
Other than factoring in the human element (which is the biggest eSports consideration since a good player with a bad team can defeat a bad player with a good team), the odds and lines you'll get on NHL eSports matchups are identical to those listed above: straights, puck lines, totals, and props. But in addition, you'll be able to bet on the individual gamers' performances on top of all that. Live hockey betting is also supported.
Which States Allow Betting On EA Sports NHL Simulations?

More than a third of the states in the US now have legal sports betting available domestically. However, no state-based sportsbook currently allows wagering on sports betting simulations, and only a handful of states allow for eSports betting. These latter states are the following:
One state has actually banned eSports betting (and, we assume by extension, virtual sports betting and video game sims betting): Indiana. However, if you live in IN and wish to wager on NHL simulations and eSports hockey, you can still legally do so using an offshore betting site.
Betting Apps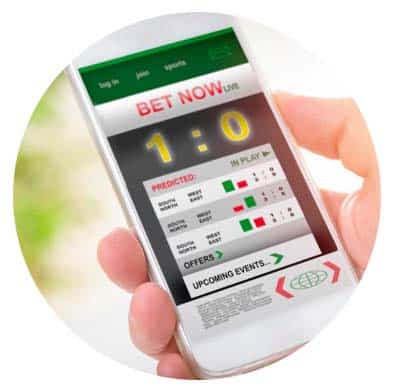 If you want to bet using a native iPhone sports betting app or Android betting app, you can't. This is because Apple and Google do not allow offshore betting sites to offer their wares in the App Store or on Google Play. However, NHL sim betting and pro hockey eSports odds can be enjoyed on any mobile device because all the sites listed here have dedicated web apps that conform to any portable platform, regardless of make or model.
When you use your iPhone, iPad, or Android device to visit any of our recommended mobile sports betting sites, you'll be greeted with a custom experience tailor-made to the dimensions of your smartphone or tablet.
Full touchscreen control, account management, and complete hockey odds are at your fingertips, and you can wager anytime, anyplace. There's nothing to download or update, either, so all the best-simulated hockey betting lines are ready when you are.
NHL Sims And eSports Live Betting
NHL game simulator software – EA's NHL – allows for live betting because the action plays out more or less in real-time (though different betting sites may adjust period lengths, which will be detailed in every game's posted odds). This allows for live betting, which, for gamblers, is one of the best features.
To place in-game bets on any game, all you need to do is be logged in at one of our top online sportsbook sites while the game is being played, and you'll have access to all the live lines on offer.
Live odds include straights, spreads, totals, and props that move according to the ebb and flow of each game. But as in real hockey, these line shifts happen in a flash, so you've got to be on your guard and take your shot as soon as you get the chance.