Legal Online NBA 2K Betting
NBA 2K Releases A New Game Each September
eSports & Sims Betting On NBA 2K Are Live Now!
Some Sportsbooks Use Older Versions Of NBA 2K
The National Basketball Association has existed since 1946 and has been a popular betting option at sportsbooks for its entire run. Many professional basketball video games have come along from the dawn of consoles in the late 1970s until now, but none of them have successfully captured the look and feel of pro hoops quite like Take-Two Interactive's NBA 2K series of video games.
That's why it is no surprise that legal online NBA 2K gambling has become the default for National Basketball Association-related eSports odds and betting on simulated games. Each year brings a new release in the franchise's series of games, unveiling new rosters and gameplay options that go well beyond the realm of the basketball court.
It can be difficult to determine the differences between sims and eSports, and our team of experts has provided an open lane to the basket, declaring what separates one betting category from the other. Once you've browsed our comprehensive guide, you'll have all the tools you need to accept an inbound pass and dunk all over for the best paydays.
Best NBA 2K Betting Sites
Is It Legal To Bet On NBA 2K eSports and Simulations?
Las Vegas sets the standard when it comes to domestic sportsbooks and the odds that they provide, and historically, NBA 2K-related betting opportunities have not been offered there. Until land-based operators in the USA begin creating lines for NBA 2K simulations or eSports games, offshore books will be the optimum legal sports betting choice.
Bettors inside of the United States are free to wager on eSports or video game simulations that use NBA 2K software without concern for legal prosecution. The act of betting with an offshore sportsbook site is not explicitly authorized by the federal government, but there are no US gambling laws that prohibit it.
Washington has passed laws that forbid all online gambling, but our staff has yet to see any evidence of betting-related fines or arrests being made. Trusted offshore betting sites allow for membership from WA, but we recommend following all local laws and driving the virtual lane only at your own risk.
---
How To Bet On NBA 2K
There are currently two extremely popular options for betting on NBA 2K making the rounds at the most trusted online sportsbooks, and they are eSports and video game simulations. Both basketball wagering formats use the NBA 2K software to produce the games and inspire betting lines, but there are some significant variances that separate them:
NBA 2K eSports
Legal betting on eSports is available for many major athletic leagues and is a great wagering option when sports are out of season. eSports are competitions between human gamers using top-selling video game franchises as their operating software. eSports basketball games have naturally adopted the NBA 2K franchise, as it offers the most realistic and accurate virtual recreation of professional ball.
The betting odds are set using a combination of in-game team and player characteristics and the skills of the human participants. Live feeds can be seen via the popular video streaming website Twitch, and links to these broadcasts are posted at the sportsbooks themselves.
Because the games are typically full length and last the better part of an hour, live betting odds are available that update until the final buzzer. Spreads, totals, straight moneylines, and other traditional basketball odds are also offered for NBA 2K eSports, and you can also get odds on the professional gamers controlling the action.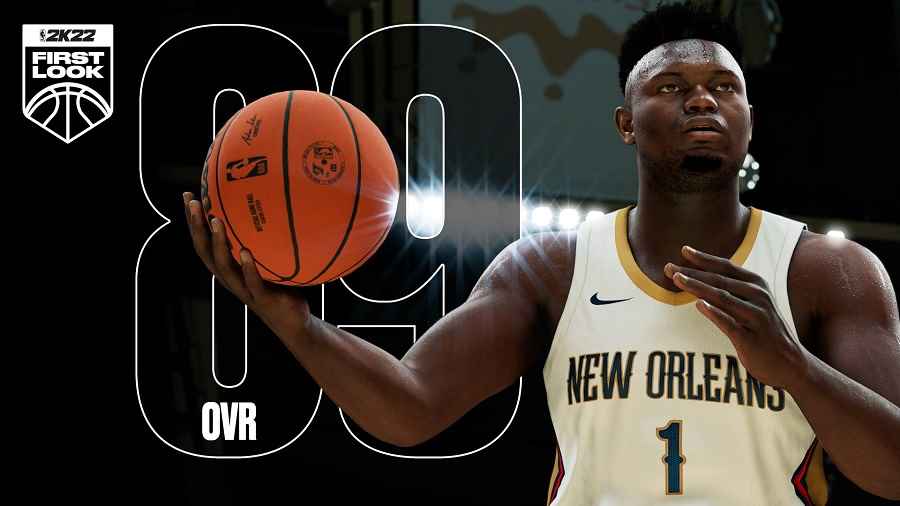 ---
Basketball Video Game Sims Using NBA 2K
Unlike eSports, betting on video game simulations does not involve human opponents. Instead, CPU opponents match up using the NBA 2K game to provide a simulation that bettors can wager on. The odds are solely based on the attributes of the players and teams, so bettors can research real NBA results and historical data for an edge.
Game settings can be altered but are typically set to "Hall of Fame mode" with six-minute quarters. Like eSports, games last for a good while and allow for live betting. Basketball spreads, totals, straights, and other typical odds usually make up the NBA 2K betting lines.
Once the NBA Champion has been declared, the NBA 2K sims begin to increase in volume, and we often discover sportsbook bonuses and promotions dedicated to simulation betting around that time.
---
Mobile Options For Legal NBA 2K Betting
Since NBA 2K betting is online-based, it only makes sense that it would be in demand as an option at mobile sportsbooks. The sports betting sites recommended on this page deliver downloadable app performance through their online web apps. All that is required for access to mobile web app NBA 2K gambling is an up-to-date mobile browser like Google Chrome, Firefox, Opera, or Safari.
Just click on the link to any betting site featured here, and the responsive design tech will conform to your mobile screen size. Touchscreen interaction acts just like an app but doesn't require a visit to the App Store or Google Play Store.
Also, because the apps are web-based, they deliver a heightened level of cybersecurity and data encryption, delivering crucial body blocks to hackers and those who would commit any flagrant foul. For iPhone basketball betting and Android sports wagering, web apps lead the league.
Live Betting On NBA 2K
The proceedings of NBA 2K games occur in a similar manner and timeframe as a real professional basketball game and provide similar opportunities as when enjoying legal betting on the NBA. One of those similarities is live betting on simulated or eSports games, where odds are updated and can be bet upon until the game clock hits zero.
If your wager has failed early in the first quarter, get that jumpsuit off and sub yourself back into the lineup with a bet on the halftime leader or updated winner odds. There's no need to fold up your bankroll and go home with NBA 2K live betting.
NBA 2K FAQs