Colorado Sports Betting – Bet On Sports Legally In CO
Colorado is now gearing up to launch state-regulated sportsbooks by May 2020 in the wake of Proposition DD passing by voter referendum. Proposition DD allows state lawmakers to pass domestic sports betting laws.
Subject to the referendum results, HB19-1327 was signed into law allowing the state's casinos to obtain an operator's license to offer sports betting to patrons at 21 years old and up.
Colorado sports fans will now have two legal paths to betting on sports: state-licensed sportsbooks and legitimate online sportsbooks operating offshore.
Is Sports Betting Legal In Colorado?
It sure is. Colorado legalized sports betting in 2019 and officially launched a handful of state-regulated sportsbook apps on May 1, 2020.  Residents can now have the option of placing bets through the state's local sports betting apps or at one of the trusted online sportsbooks listed on this page. Colorado is one of several states that do not have any laws on prohibiting the use of offshore sportsbooks on the Internet.
The domestic sports betting services in CO have kicked off with mobile apps, but brick and mortar retail sportsbooks will be available in the future through various casinos throughout the state.
Colorado Sports Betting Bill
As mentioned above, state lawmakers have passed a sports betting bill (HB-19-1327), and the governor has signed it into law.
Legal Online Sportsbooks For Colorado Residents
There are many different online sports wagering destinations and our team has sifted through the available options to determine which sportsbooks are best to use. These sportsbooks are USA-friendly and offer betting lines on sports from around the world, mobile and live betting capabilities, strong security profiles, bonuses, and live customer support.
We provide sportsbook reviews for our readers looking for more detailed information on all of the sites listed below, or you can look through the sportsbooks' websites by clicking the links provided in the table.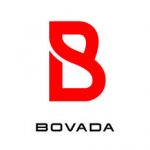 Is Bovada Legal In
Colorado

?
Yes, Bovada Sportsbook can legally accept bets from sports fans in Colorado. Even though CO does now allow domestic mobile sports betting action, placing bets at legitimate online sportsbooks operating outside of the United States is not prohibited by any Colorado state gambling laws or US federal gambling laws.
Bovada Sportsbook

#1 USA Betting Site

 ✔ Pros
Welcome Bonus of 50% up to $250 or $750 with Bitcoin Deposit
Owned and Operated by Respected Bodog Brand
Same Day Payouts with Bitcoin
Also Offers Casino, Poker, and Horse Racing
Wide Selection of Sports Coverage & Wagering Options
 ✘ Cons
Does Not Accept Players From NJ, NV, DE, or MD
CO Sports Betting Details
State-regulated sports betting has been available in Colorado since May of 2020 and online sports betting provided by legitimate international sportsbooks has been available to CO residents for several decades. Here's what we currently know about the details surrounding CO sports betting.
Legal Sports Betting: State-based: May 2020 / Offshore: Yes
Minimum Sports Betting Age:  State-based: 21+ / Offshore: 18+
Land-Based: Launch delayed due to Covid Pandemic
Online: Offshore, Domestic
Mobile: Offshore, Domestic
In-Play: Offshore, Domestic
Estimated Revenue: $300M+
Eligible Operators: Casinos, branded sportsbooks
Commission: Limited Gaming Control Commission
Licensing Fee: $2000
Tax Rate: 10%
Tax-Funded: State Water Plan Implementation Cash Fund
What You Can Bet On in Colorado:
You bet on all betting lines, odds, and props for all games, teams, and players across all college and professional sports from the state of Colorado via domestic and offshore.
What You Can't Bet On in Colorado: 
Where Can I Bet On Sports in Colorado:
At this time, CO residents can place bets at reputable offshore online sportsbooks that are operating legally within the industry, such as the brands you see mentioned on this page. Colorado sports fans can also now place bets using several state-regulated mobile sportsbook apps provided by local casinos.
Biggest Sports Betting Cities in Colorado
Denver
Sports betting in Colorado is currently available through offshore sportsbooks, and is focused on Denver, consisting of betting on the Rockies (MLB), Avalanche (NHL), Nuggets (NBA) and the Broncos (NFL). Granted, residents can bet on any other team outside of their state, but most CO bettors wager on their local teams. Bettors are lucky to have this many local teams, as some states do not have any major franchises to rally behind.
---
Frequently Asked Questions About Colorado Sports Betting
Will I get arrested for betting on sports in Colorado?
No, you will not. Placing bets at offshore online sportsbooks does not violate any state laws and state-regulated sports betting is just around the corner.
Are mobile sports betting apps legal in Colorado?
Yes, but it will be a few months before state-regulated mobile sportsbooks will be available. Currently, mobile sports betting apps are offered through the sportsbooks you see recommended on this page.
What teams can I bet on in Colorado?
The online sportsbooks listed on this page do not have any team or player restrictions. If a team or player has betting lines, anyone is welcomed to place their bets. We are not aware of any details concerning team restrictions in the legislation authorizing CO state-licensed sports betting.
Are there any local sportsbooks in Colorado?
Not yet, but several state casinos are expected to obtain a license to offer domestic sports betting by May 2020.
Is eSports betting legal in CO?
Game on! Colorado has passed legislation that legalizes in-state eSports betting. In addition to state-regulated options, CO allows for eSports betting online with offshore sportsbooks due to the lack of language on lawbooks that mention it. Betting offshore is not sanctioned by any US authority, but it is not against the law either. Other states that also allow for legalized state-regulated eSports betting include NV, NJ, TN, VA, WV, WA. Indiana is the only state that has passed a law that prohibits state-regulated betting on eSports.
What is the legal minimum sports betting age in Colorado?
Offshore online sportsbooks can legally accept bettors who are 18 or over.  However, the sports betting bill in Colorado requires bettors to be at least 21 years old to place real money wagers. Since the online casino policies conflict with the state's established minimum sports betting age, participants will be compelled to adhere to the state's regulations.
Who regulates sports betting in Colorado?
The newly formed Limited Gaming Control Commission will be tasked with providing regulatory oversight for the sports betting market in Colorado.
---
Colorado Legislative Resources
We strongly believe in providing you an outlet to reach out and directly contact the Colorado lawmakers and officials who craft and pass legislation that will impact your everyday life in the state. And because sports betting is no exception to that, below are some resources that will help put you into direct contact with your governor, senators, and representatives, so your voice can be heard on sportsbooks coming to Colorado.
CO Gambling Resources
Sports betting can be a fun activity that adds to the experience of watching a game and gives you a chance to make some money when doing it. However, it's essential to have self-control and be responsible since there's no such thing as a safe bet. If gambling on sports is negatively affecting your life in any way, contact the Problem Gambling Coalition of Colorado.