Colorado Sports Betting – How To Bet On Sports Legally In CO in 2022
Online Sports Betting Legally Available In CO Via Offshore Sportsbooks
Domestic Sports Betting In Colorado Via Mobile Betting Apps
Legislative Movement Toward Sports Betting: Yes - In-Person
Colorado sports betting is very active on several levels. Colorado launched legal, state-regulated sports betting in May of 2020 and as of October, 2022, the state now has more than 15 retail sportsbooks and more than 25 betting apps available to bettors located within the state. 
Couple this with the selection of reputable, legitimate online sportsbooks located outside of CO that accept bettors from the state, and you've got a plethora of options available.
Colorado sports fans will now have two legal paths to betting on sports:
state-licensed sportsbooks
legitimate online sportsbooks operating offshore.
Is Sports Betting Legal In Colorado in 2022?
Yes. State-regulated retail sportsbooks are sprinkled throughout the state, totaling more than 15 sportsbooks as of October, 2022. While the state-licensed sportsbooks  have been widely successful, there have also been some questionable practices resulting in tax discrepancies, so they may not have all the kinks quite ironed out as of yet.
Along with being legal at the state level, there are no CO state gambling laws preventing sports betting at online sportsbooks located outside of the state that accept customers from Colorado as long as they are operating legally, such as the ones you see listed on this page.
Is Online Sports Betting Legal In Colorado in 2022?
It sure is. Colorado legalized sports betting in 2019 and officially launched a handful of state-regulated sportsbook apps on May 1, 2020, giving residents the option of placing bets through the state's local sports betting apps or at one of the trusted online sportsbooks listed on this page. Colorado is one of several states that do not have any laws prohibiting the use of offshore sportsbooks on the Internet.
The domestic sports betting services in CO kicked off with mobile apps, but brick-and-mortar retail sportsbooks became authorized shortly thereafter and are now thriving.
Colorado Sports Betting Bills
While Colorado legalized sports betting in 2019, the state legislature is still actively working on the terms of this agreement. CO sports betting bills HB1292 and HB1296 address the implications of COVID-19 on event wagering, along with changes in licensing requirements and revenue reports.
Lawmakers are seeking suspension of previous COVID safety protocols in casinos and removing the fingerprint requirement for operation licensing. HB1296 will specifically allow CO casinos to maintain or remove prior social distancing measures at their own discretion. These bills will not affect the overall legality of sports betting in Colorado.
The CO sports betting bills have yet to be added to the state's Constitution but will be addressed when the legislature reconvenes. If you would like more information about state-based sportsbook gambling, you can visit our state sports betting legislative bill tracker.
Best Online Sportsbooks For Colorado Residents
Colorado sports fans can choose between several state-regulated mobile and online sportsbooks as well as multiple online sports betting sites operating legally outside of the United States. These sportsbooks are all USA-friendly, hold the proper credentials to operate legally within the respective governing jurisdiction in which they are located, and offer betting lines on sports from around the world.  They each deliver mobile and live betting capabilities, strong security profiles, bonuses, and live customer support.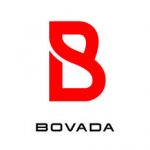 Is Bovada Legal In
Colorado

?
Yes, Bovada Sportsbook can legally accept bets from sports fans in Colorado. Even though CO does now allow domestic mobile sports betting action, placing bets at legitimate online sportsbooks operating outside of the United States is not prohibited by any Colorado state gambling laws or US federal gambling laws.
Bovada Sportsbook

#1 USA Betting Site
 ✔ Pros
Welcome Bonus of 50% up to $1,000
Operating From The Legal Jurisdiction Of Costa Rica
Same Day Payouts with Bitcoin
Options to Use Venmo, Paypal with Vouchers
Also Offers Casino, Poker, and Horse Racing
Wide Selection of Sports Coverage & Wagering Options
 ✘ Cons
Does Not Accept Players From NJ, NV, DE, NY, or MD
Best Sports Betting Sites in Colorado 2022
How To Bet On NFL Football In Colorado
The Denver Broncos' fanbase in Colorado is as rabid as they come with a solid appetite for legal NFL betting as well. Placing a bet on NFL games in Colorado merely requires clicking on one of online sportsbooks we recommend above and becoming a member. They offer betting lines for all regular season games, the NFL Playoffs, and the Super Bowl. These online sports betting sites are the best option for NFL odds in Colorado or anywhere else in the United States.
How To Bet On College Football in Colorado
The Colorado Buffaloes, Colorado State Rams, and Air Force Falcons are the dominant NCAAF presences in the state of CO. If you're looking to bet on college football inside Colorado, look no further than the online sportsbooks that we recommend above.
These premiere NCAAF sportsbook sites allow for betting on all major college games occurring across the USA, not just in Colorado. They also allow for cryptocurrency betting, something that domestic books have yet to adopt.
CO Sports Betting Details
State-regulated sports betting has been available in Colorado since May of 2020 and online sports betting provided by legitimate international sportsbooks has been available to CO residents for several decades. Here's what we currently know about the details surrounding CO sports betting.
Legal Sports Betting: State-based: May 2020 / Offshore: Yes
Minimum Sports Betting Age:  State-based: 21+ / Offshore: 18+
Land-Based: Launch delayed due to Covid Pandemic
Online: Offshore, Domestic
Mobile: Offshore, Domestic
In-Play: Offshore, Domestic
State Sportsbook Revenue: $18,354,655
Eligible Operators: Casinos, branded sportsbooks
Commission: Limited Gaming Control Commission
Licensing Fee: $2000
Tax Rate: 10%
Tax-Funded: State Water Plan Implementation Cash Fund
What You Can Legally Bet On In Colorado:
You can legally bet on all betting lines, odds, and props for all games, teams, and players across all college and professional sports from the state of Colorado via domestic and offshore.
What You Can't Legally Bet On In Colorado: 
No restrictions (via Offshore) or state-regulated, though the local sportsbooks do offer fewer options than offshore. 
Options for Legal Sports Betting in CO
Where Can I Bet On Sports in Colorado?
At this time, CO residents can place bets at reputable offshore online sportsbooks that are operating legally within the industry, such as the brands you see mentioned on this page. Colorado sports fans can also now place bets using several state-regulated mobile sportsbook apps provided by local casinos.
Where Can I Bet on Sports Online in Colorado Without Breaking the Law?
Colorado's enthusiasm for online sports betting ensures that residents of the Centennial State have plenty of options to choose from.  State-regulated online sportsbooks are an option in CO, but we have found them to be far less comprehensive when it comes to the amount of sports coverage they offer as well as the range of wagering options.
We recommend you compare the offerings of both before deciding. For those leaning towards the more expansive international sportsbook options, we've got you covered.  Here is the legal status of our top recommended sportsbooks, all of which can be accessed by our links above:
Is Bovada legal in Colorado? It sure is! As we mentioned above, the state of Colorado does not have any local gambling laws prohibiting overseas sports betting entertainment, nor are there any US federal gambling laws that block this type of gambling for CO residents. Bovada operates from within the legal gaming jurisdiction of CR and is one of the most respected brands in the industry.
Is BetOnline legal in Colorado? Yes, BetOnline sportsbook is another brand that not only enjoys a very favorable reputation, but it is also licensed, regulated, and operating legitimately within the industry which allows them to legally accept bets from US sports fans, including those in Colorado.
Is MyBookie legal in Colorado? You bet it is! (Pun intended..) As the first two sportsbooks we've mentioned, MyBookie is also operating legitimately within the industry as a licensed and regulated online sportsbook that is trusted and respected throughout the US sports betting market. Since CO does not prohibit this type of betting, there is nothing restrictive about placing bets at MyBookie.
Is XBet legal in Colorado? Yes, this sportsbook is legal for CO residents to visit and place bets at.  In fact, XBet is a sister site to MyBookie, both owned and operated by the same reputable parent company.  Residents of the Centennial State will find a very solid selection of betting lines and wagering options here.
Popular Sports to Bet on In Colorado Right Now in October, 2022
Below you will find a list of some popular sports that are taking place right now and are available at sportsbooks accepting Colorado residents. However, this list is by no means an exhaustive representation of every sports category that is truly available to bettors, especially when you consider the option to place futures bets.
Each of the sportsbooks mentioned above provides an impressive range of sports coverage that spans domestic, international, and niche sports categories.  
Biggest Sports Betting Cities in Colorado
Sports betting in Colorado is currently available through state-regulated sportsbooks and through online sportsbooks legally operating offshore.  The wagering opportunities are heavily focused on Denver, sports betting since the state's primary teams consist of the Rockies (MLB), Avalanche (NHL), Nuggets (NBA), and the Broncos (NFL). Granted, residents can bet on any other team outside of their state, but most CO bettors wager on their local teams. Bettors are lucky to have this many local teams, as some states do not have any major franchises to rally behind.
Frequently Asked Questions About Sports Betting in Colorado
No, you will not. Placing bets at offshore online sportsbooks does not violate any state laws and state-regulated sports betting is just around the corner.
Colorado residents have a few options for betting on college basketball. State licensed mobile betting is available, as well as online and mobile betting at any of the premium March Madness betting sites that you see above.
These sites legally accept CO bettors and offer an impressive selection of NCAAB betting lines, prop bets, live in-play odds, and some great bonus offers for the tournament.
Yes, but it will be a few months before state-regulated mobile sportsbooks will be available. Currently, mobile sports betting apps are offered through the sportsbooks you see recommended on this page.
The online sportsbooks listed on this page do not have any team or player restrictions. If a team or player has betting lines, anyone is welcomed to place their bets. We are not aware of any details concerning team restrictions in the legislation authorizing CO state-licensed sports betting.
Not yet, but several state casinos are expected to obtain a license to offer domestic sports betting by May 2020.
Game on! Colorado has passed legislation that legalizes in-state eSports betting. In addition to state-regulated options, CO allows for eSports betting online with offshore sportsbooks due to the lack of language on lawbooks that mention it. Betting offshore is not sanctioned by any US authority, but it is not against the law either. Other states that also allow for legalized state-regulated eSports betting include NV, NJ, TN, VA, WV, WA. Indiana is the only state that has passed a law that prohibits state-regulated betting on eSports.
Offshore online sportsbooks can legally accept bettors who are 18 or over.  However, the sports betting bill in Colorado requires bettors to be at least 21 years old to place real money wagers. Since the online casino policies conflict with the state's established minimum sports betting age, participants will be compelled to adhere to the state's regulations.
The newly formed Limited Gaming Control Commission will be tasked with providing regulatory oversight for the sports betting market in Colorado.
Colorado Legislative Resources
We strongly believe in providing you an outlet to reach out and directly contact the Colorado lawmakers and officials who craft and pass legislation that will impact your everyday life in the state. And because sports betting is no exception to that, below are some resources that will help put you into direct contact with your governor, senators, and representatives, so your voice can be heard on sportsbooks coming to Colorado.
CO Gambling Resources
Sports betting can be a fun activity that adds to the experience of watching a game and gives you a chance to make some money when doing it. However, it's essential to have self-control and be responsible since there's no such thing as a safe bet. If gambling on sports is negatively affecting your life in any way, contact the Problem Gambling Coalition of Colorado.