Legal Entertainment Betting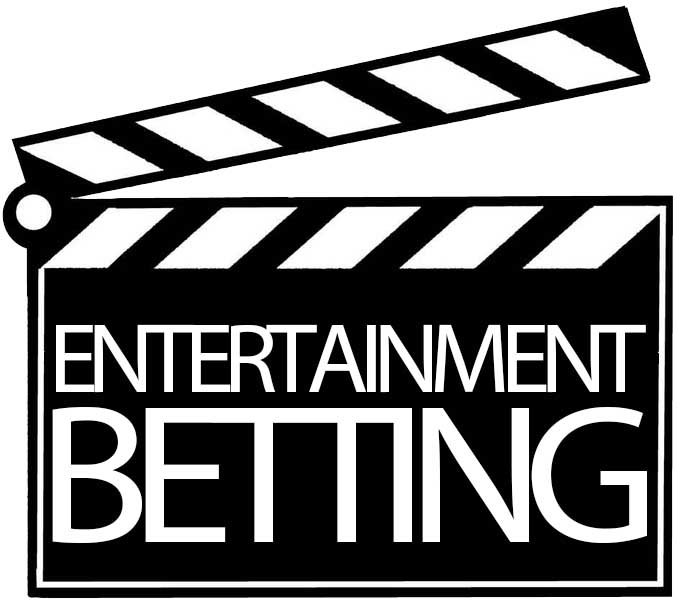 While extremely popular, sports betting isn't for everyone, and that's where entertainment betting comes in. After all, if there's one thing that's more popular than sports, it's a television in general.
With hundreds of millions of Americans watching scripted TV and reality shows every day, it makes sense that sportsbooks would offer odds on the most popular cable and network programming.
If you're a big fan of shows like DWTS, The Voice, AGT, American Idol, and others, you're probably interested in betting on the contestants. Fortunately, doing so is safe, as there are no US gambling laws against the practice.
Best Online Sportsbooks For Legal Entertainment Betting
If you use a reputable, trustworthy online sports betting site that is operating legally within the industry, such as the ones you see listed below, you can wager on your favorite TV shows in mere minutes. For further information about each brand, check out our detailed reviews of legal sportsbook betting sites to learn more.
Is Entertainment Betting Legal?
As long as you place your bets at a domestic or offshore sportsbook that is operating legally, then yes, it is legal to enjoy this form of wagering.  We will say that we have not seen entertainment lines offered at many state-regulated sportsbooks, but the offshore betting sites listed on this page do offer lines for various entertainment categories.
Please visit our legal sports betting frequently asked questions page or how-to betting guides (line shopping, calculating betting odds, reading betting odds) for more information on what options are available in the USA.
Current Entertainment Prop Bets and Odds for 2023
There are several categories of entertainment prop betting currently available at our recommended sportsbooks at this time:
Dancing with the Stars Season 28 Betting Lines and Odds
The Voice
Along with reality competition shows, betting on movie and TV show prop bets is another popular form of entertainment wagering.  These emerge randomly with very popular programming that presents a relevant environment for prop bets.
Types of Entertainment Betting Options
America's Got Talent (AGT)
Created by Simon Cowell, who popularized the performance-based reality TV genre in the US, America's Got Talent has been consistently powerful in the ratings department, averaging more than 12 million viewers annually since its NBC debut in 2006. Typically premiering in late May, AGT is one of the longest-running and most successful reality competitions on American television.
For those who really want to get into the show, several major offshore gambling sites offer AGT odds. America's Got Talent betting is available during each season, with the volume in wagers typically increasing as the show nears its season-ending performances. AGT, perhaps more than any other reality show on the air today, seems to be the bettors' favorite.
Dancing With The Stars
Dancing With The Stars is a dance competition broadcast biannually (i.e. two seasons per year) on ABC. Per the format, each year's first season is held from March to May, with the second season held from September to November. DWTS first aired in 2005, and it's been highly rated – among viewers and bettors alike – ever since.
At its peak, DWTS averaged some 24 million viewers for its finale competitions, though that's down in recent years. Still, with 7-10 million viewers, DWTS remains a primetime television force. And that, of course, means that it's also a great show to bet on. Many the top legal sportsbook sites offer entertainment odds on Dancing With The Stars, and DWTS betting is as engaging as ever.
The Voice
The Voice is a vocal performance-based NBC reality show that runs in the biannual format, from February to May and September to December each year. The program has averaged over 12 million viewers every season, with seemingly no end in sight for its staggering popularity.
Part of the reason for the show's long-running success is the fact that the contestants train under teams helmed by major celebrities like Adam Levine, Blake Shelton, Christina Aguilera, Gwen Stefani, Shakira, and others. To enjoy betting on The Voice, all you need is a membership at any major online sportsbook.
American Idol
Another famous British Simon – Fuller, not Cowell – created the American Idol TV enterprise, but the American version of the show is far from idle. Indeed, American Idol is one of the most hyped shows of all time, and it's recently made a comeback on ABC after its original FOX run ended in 2016 after 15 seasons.
For eight straight years (2003-2011) American Idol was the highest-rated program on TV, averaging roughly 30 million viewers. More than any other reality or performance program, American Idol put entertainment betting on the map for US gamblers.
Offshore sportsbooks were slow to offer odds for the show, but the demand was so great that they eventually relented, and the entire entertainment betting market was born. You can bet on American Idol at just about any reputable offshore sportsbook.
Emmy Awards
The Emmy Awards are the Oscars for the television industry, with the Primetime Emmy Awards being the flagship in the series (though the Daytime Emmy Awards, International Emmy Awards, Regional Emmy Awards, etc. are also popular).
The Emmys were established in 1949 by the Academy of Television Arts & Sciences in Los Angeles, and bettors have long been able to wager on the nominees in most of the categories on offer.
If you want to participate in Emmy Award betting, you can do so at most reputable offshore sportsbooks. For various reasons, domestic US books have not traditionally offered odds on the Emmy Awards or other major awards ceremonies, making overseas operators your de facto destinations for wagering on American television.
Other Shows and Events To Bet On
The above shows are far and away the most popular for entertainment betting, but there are sometimes other options as wel. Throughout the course of the year, depending on what entertainment site you use, you will have access to some or all of the following:
The Bachelorette betting
Shark Tank betting
The X Factor betting
+More!
Why Betting on Entertainment is Popular
There are several good reasons to bet on entertainment events, and we cover a few of those here. With this particular betting market growing so rapidly, it's easy to see why it has lots of draw for new bettors and alternative bettors alike.
Sports aren't for everyone – Sports betting is great fun – if you like sports. If you prefer scripted or reality television, the stakes are just as high for the characters and performers on screen, so why not bet on them?
Back your votes with real bets – Most popular reality shows allow the audience to vote on which contestants they want to advance or win. But if you supplement that vote with a bet, when your favorite star wins, you win, too!
Engaging and immersive – These shows are already engaging, but to kick the immersion up a notch, putting real money on the line is the way to go. Betting makes you a part of the action in a real, palpable way.
True interactive television – Being able to wager on entertainment betting odds makes your favorite shows even better, as betting transforms the experience from passive to active entertainment.
Low wagering limits – Compared to sports betting, entertainment betting has low wagering limits. This is great for beginners, but it's also good for viewers who don't want to get carried away wagering on their favorite celebrities and storylines.
Mobile Capabilities - Offshore sportsbooks operate online exclusively and allow their users to bet on mobile devices.
Entertainment Betting FAQs