Washington Sports Betting – Bet On Sports Legally In WA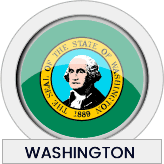 Washington state is home to 2 major professional sports franchises—the Seattle Seahawks (NFL) and Seattle Mariners (MLB). As you can see, the sports action is condensed into 1 city, which makes things convenient for local fans. Residents can bet on both teams, or any other major team for that matter, through licensed offshore sportsbooks since Washington is one of the states that allow offshore sports betting.
Now, Washington is strict when it comes to online gambling activity.
There are state laws in place that deem all Internet betting forms as illegal. That being said, the state does not actively enforce these laws, as it would take too much time, money and effort. We do not condone any illegal activity on this site; our only purpose is to provide interested bettors with information on legally licensed offshore betting outlets.
WA residents may use these sites AT THEIR OWN RISK. If you are interested in learning more about offshore betting, use this page (created exclusively for WA residents) as a resource. You will find information on the laws surrounding sports gambling, sportsbooks accepting WA residents and more.
Is Sports Betting Legal In Washington?
Federal Laws In Play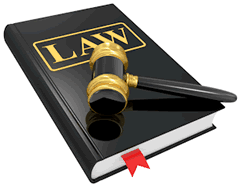 There are 3 major US federal gambling laws that bettors must consider when discussing sports betting. These laws are known as the Professional and Amateur Sports Protection Act (PASPA), the Federal Wire Act and the Unlawful Internet Gambling Enforcement Act (UIGEA). Together, these 3 laws address domestic sports gambling—each one focusing on a different component.
The licensed offshore sportsbooks listed in this guide are outside their jurisdiction, nor is there any mention of offshore betting in any of them.
The Professional and Amateur Sports Protection Act was a 1992 federal ban on all forms of regulated sports wagering. It applied to 46 states, including Washington. The only 4 states exempted from PASPA were Nevada, Delaware, Montana, and Oregon.
WA residents currently do not have access to brick-and-mortar sportsbooks or lottery betting options because of PASPA. The PASPA act was ruled unconstitutional in May 2018 by the Supreme Court. The Federal Wire Act deals with US-based gambling businesses as they cannot accept bets, data, or wagering information across state lines.
The Unlawful Internet Gambling Enforcement Act oversees banks and financial institutions. It monitors how these enterprises process transactions with Internet gaming sites. The UIGEA was passed in 2006 in an effort to thwart illegal operators and financial crimes associated with online gambling.
Remember—the offshore sportsbooks mentioned in this guide are not affected by any of these USA gambling laws.
State Laws That Affect Sports Betting In WA
Washington's Gambling Act (RCW 9.46.0335) permits sports pools as the only acceptable form of local sports gambling. Amendments to the law prohibit all types of outside betting, including betting through the Internet (i.e. offshore gambling sites). Washington does not exactly enforce these laws, as plenty of WA residents have used offshore betting sites, but residents are strongly encouraged to bet at their own risk.
We do not condone or support any illegal activity. If you have any questions or concerns, consult your local government. Legal US sports betting often occurs with the use of offshore sportsbooks since federal laws block domestic operations.
However, in 2019 HB 1975 and HB 1992, were submitted to the state's legislature in hopes of authorizing domestic sports wagering. One of these bills would allow state-based wagering through tribal-run venues. The progress of these bills is unknown at this time.
 Best Legally Licensed Sportsbooks That Service Washington Residents

Our team of online sports gambling experts has compiled unbiased reviews and a list of the best available sportsbooks accepting Washington residents. Each one of these sites has passed our rigorous inspection process that searches for items like legal licensing, regulatory standards, betting line/wagering type selection, stringent security features, reliable customer support, mobile/live betting capabilities, generous bonus, and promotional incentives and USA friendly banking options.
These sportsbooks have been in the industry for years and are highly regarded by both analysts and bettors alike. You can browse through them for yourself by clicking on the links provided in the table. Again, WA residents should place bets online at their own risk.

Sports Betting In Seattle, WA
The Seattle Seahawks and the Seattle Mariners are the two major professional sports franchises located in Seattle, and the Washington Huskies athletic program is also located in the city. You can bet on teams from Seattle and around the world in a variety of sports at our recommended offshore sportsbooks.
Frequently Asked Questions About Sports Betting In Washington
Can I Bet On Teams Outside Of WA?
Yes. There are no rules saying you have to bet on teams within your state. WA residents have access to betting lines on all teams in the NFL, NBA, NHL, MLB, and NCAA. There are also international betting lines.
Has A Washington Resident Been Arrested For Using An Offshore Sportsbook?
Not to our knowledge. Our research did not yield any results of Washington bettors being arrested or prosecuted for placing wagers with licensed offshore sportsbooks. That does not justify betting with them, as it is still technically against WA state law.
When Can I Claim my First Bonus?
Players can claim their first bonus upon making their first deposit. This typically comes in the form of a match bonus, which is when a player's deposit is matched by a percentage up to a certain amount. For example, you might see something like, "50% of deposit matched up to $1,500."
Promo codes can be found on the site's Bonus page.
What Wagering Types Are There?
Players have access to point spread bets, moneyline bets, totals (over/under), parlays, teasers, pleasers, props, and futures. Betting lines are updated frequently and odds are consistent with what you would find in a Las Vegas sportsbook.