Oregon Sports Betting – Bet On Sports Legally In OR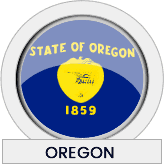 Oregon is a unique state when it comes to legal sports betting. It is part of the 4 states exempt from the federal ban on state-regulated sports gambling. There are no major professional teams in the country per say, but there is a Division 1 college program.
Residents used to be able to find NFL parlay betting options through the state lottery, but those have since been discontinued. For those looking for a different type of betting, consider using licensed offshore sportsbooks.
OR is one of the many states with no laws against sports betting and allows their residents to wager via offshore sportsbooks that provide comprehensive betting experiences similar to the ones you would find in a Las Vegas brick-and-mortar sportsbooks. These online betting destinations do have some components that separate them from their land-based counterparts.
This page was created exclusively for OR residents and has information on the lottery options available to residents, the legalities of offshore betting, offshore sportsbooks accepting OR bettors and what makes these offshore venues so enticing. Read through our content to learn how you can make the most of your bet.
Is Sports Betting Legal In Oregon?
Federal Laws In Play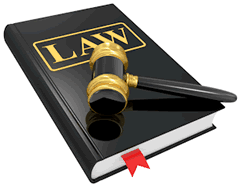 The United States federal government has 3 laws in place that pertain to sports betting—the Professional and Amateur Sports Protection Act (PASPA), the Federal Wire Act and the Unlawful Internet Gambling Enforcement Act (UIGEA). These 3 laws make up the legal framework on domestic betting.
The Professional and Amateur Sports Protection Act was the federal ban on all state-regulated forms of betting. It has been around since 1992 and affected 46 states—the only 4 exceptions being Nevada, Montana, Delaware, and Oregon. The reason for Oregon's exclusion is that the Beaver State already had some form of sports gambling present at the time of PASPA's enactment. This is known as Sports Action (more on that later). PASPA was ruled unconstitutional by the SCOTUS in May 2018.
The Federal Wire Act deals with the domestic gambling market. It prevents any US based gambling entity from accepting wagers, gambling information, and gaming data across state lines. The final law, the Unlawful Internet Gambling Enforcement Act, oversees banks and other financial institutions, specifically how they process transactions from Internet gambling sites.
As previously mentioned, these 3 laws only regulate betting in the United States of America. The sportsbooks recommended in this guide are legally licensed and regulated by a government outside the US. Furthermore, there is no explicit mention of offshore betting being illegal in any of the 3 USA gambling laws.
State Laws That Affect Sports Betting In OR
Oregon's state laws permit betting only through Sports Action, the lottery based system. Sports Action offered parlay betting lines on the NFL. It used to feature basketball games, but the state has since stopped accepting wagers on any professional or college games.
The entire Sports Action was shut down after the 2007 NFL season due to backlash from the league.
However, since the removal of PASPA and its limitations, US states are now permitted to introduce expanded sports gambling laws to regulate it domestically. Oregon has not shown any interest in domestic wagering legalization since PASPA's removal but this could easily change as nearby states adopt this gaming form.
Sportsbooks That Are Legally Licensed To Accept Oregon Residents

Below is a table made up of the best available online sportsbooks accepting Oregon residents. Our team of online gambling analysts has spent a long time sifting through the many online betting sites to determine which ones were USA friendly and safe for Oregon residents to use. We check each brand for quality assurance by screening for items like legal licensing, regulation, betting line selection, wagering types, mobile/live betting capabilities, security features, customer support, and generous bonuses.
Each one of the brands we recommend below has been verified to possess all of the above. If you are an OR resident interested in placing wagers on your favorite teams, consider these offshore sites. You can browse through them by clicking on the links provided in the table.
There is no obligation to make an account or place a wager upon viewing the site. For our readers looking for more information visit our USA sportsbook reviews page.

Sports Betting In Eugene, OR
USA Sports betting in Oregon is centered on college sports. The University of Oregon Ducks is a Division I program in the PAC-12 Conference. The Ducks have a strong football and men's basketball program, both of which are available for betting via licensed offshore sportsbooks.
Their basketball program has been more successful in the past, featuring in the NCAA March Madness tournament, but their football program has reached the National Championship (even though they lost in 2014).
Sports Betting In Portland, OR
Portland is known for it quirky personality more so than anything else but you will also find avid sports bettors. The Portland Trailblazers is a professional NBA team that has been having some success in recent years. While forms of sports betting have been legal for years, now that PASPA has been repealed, we might see more domestic sports betting options in the near future.
Frequently Asked Questions About Sports Betting In Oregon
Why Was Sports Action Discontinued?
The NCAA, NBA, and NHL were each opposed to the state being able to feature legal betting options. The NCAA threatened to not host tournaments in the state as long as betting lines were offered. That, plus declining sales, pushed the state to drop Sports Action and move on to other lottery offerings.
Can I Bet On Teams Outside Of Oregon?
Yes. OR residents are not restricted to betting on teams within state lines. You can bet on any team in the NFL, NBA, NHL, MLB, and NCAA. You can even bet on international teams.
Are These Sites Secure?
Yes. Our recommended sportsbooks utilize data-bit encryption and SSL to safeguard your personal and financial information. You will not be asked to enter in any financial information at the time of signing up for an account, only when you are ready to do so.
Can I Make A Deposit With My Credit/Debit Card?
Yes. Credit/debit cards are acceptable deposit methods. Visa, MasterCard, and American Express are all accepted; minimum and maximum deposit limits apply. Deposited funds should be available within 24 hours.
Other common deposit methods include wire transfers, prepaid options, and cryptocurrencies.