Solana Sports Betting Deposits And Payouts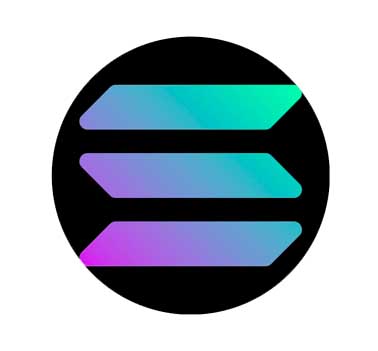 Our "Best Crypto of 2021" award winner!
Huge gains for crypto bettors and crypto investors
Big bonuses + Same-day payouts + Staking = $$$$$
It's finally here! Solana sports betting deposits and withdrawals have been a long time coming at the best-reviewed legal online sportsbooks.  Now, after Solana's meteoric rise up the crypto boards, you can finally use it to power your wagers on the betting boards. Solana is an exciting new crypto bet funding option, giving users a great combination of rapid transfers, tiny fees, free Solana rewards, and awesome investment potential.
Of course, Solana (SOL) isn't the perfect crypto coin to fund your online sports betting – or anything else – since there's no such thing as the perfect crypto. However, if you've never used crypto before – or if you're looking for a bit of added value for your legal online sports gambling activities – Solana might be just the thing for you. When you need to light it up at the sportsbooks, SOL has soul, baby!
Best Online Solana Crypto Sportsbooks For US Players In 2023
What Is Solana Crypto?
Solana (stock ticker symbol SOL) is a third-generation cryptocurrency network that works a lot like the popular Cardano (ADA) network. Like ADA, SOL is a Proof-of-Stake (PoS) cryptocurrency, and it allows holders to earn free Solana through Solana stake pools. Also like ADA, SOL is a bona fide darling of the crypto space and is often called an "Ethereum killer."
When it comes to legal online sports betting, Solana sportsbook funding and payouts are just as efficient – and perhaps even slightly cheaper – than betting on sports with Cardano. Meanwhile, both options (along with most other crypto betting options) are substantially faster and less expensive than Ethereum sports betting.
As far as Solana crypto performance, the coin was the industry's biggest popular gainer in 2021, growing by nearly 20,000% in value year-over-year. The current Solana price is hovering around $180-$200 per coin, and Solana price predictions peg the SOL value at more than $1000 per coin by 2025 and over $5000 per coin by 2030.
As such, investing in Solana is every bit as good an idea as betting with Solana. We highly recommend both!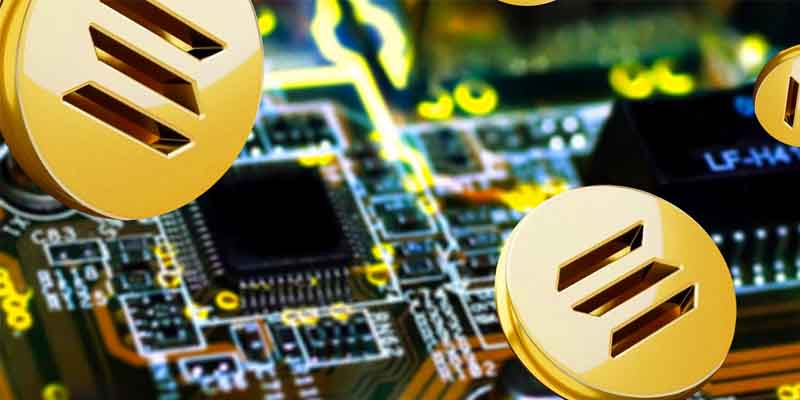 How To Make Solana Sports Betting Deposits
Thanks to the fact that the best online sportsbooks have all accepted crypto for years, the process for making deposits has been expertly refined and streamlined.
As such, Solana sportsbook deposits are simple, though we advise reading the rest of this Solana crypto guide before deciding to use the altcoin for all your sports betting needs.
Once you've decided to make Solana your starter, here's how to deposit the stuff with your favorite betting site:
Navigate to any legal online sports betting site that accepts the Solana cryptocurrency by following the links on this page.
Click or tap the "Sign Up" or "Join Now" button and enter in all your real, verifiable personal information as requested. The top SOL betting sites all use SSL and TLS encryption to protect member data, and private info is never shared or sold.
Select Solana from the "Cryptocurrency" bet funding menu. You can also choose an enhanced crypto sports betting bonus at this time (optional).
Copy down your site's Solana sending address.
Open your Solana wallet or Solana exchange account, choose the "Send" option, and paste the above SOL address into the recipient field.
Choose the Solana amount you wish to deposit with your betting site and submit the payment. SOL deposits take between 5-10 minutes, so you should see your money credited to your betting account almost immediately.
How To Claim Solana Sports Betting Payouts
Solana payouts at all the best online sportsbooks are as easy to claim as any other kind of crypto gambling payout. Best of all, you don't actually have to deposit in SOL to withdraw in SOL.
This way, Bitcoin bettors, Litecoin sports betting fans, and even fedora-wearing Dogecoin sports gambling aficionados can claim payouts in SOL to easily diversify their crypto portfolios without investing new money or going through any Solana exchanges.
Here's how to get paid in Solana when it's time to collect your winnings:
Head over to your site's cashier page and select Solana from the cryptocurrency payout menu.
In another tab or window, open your Solana wallet or exchange account and select the "Receive" option. Copy down your Solana receiving address.
Back at your sportsbook, enter the above Solana address into the appropriate field, along with the amount of Solana you wish to claim from your eligible account balance.
Submit your withdrawal.
Note: Most online sportsbook crypto payouts are automatically approved. However, for very large payouts, some books require manual verification, which can take up to two hours. Regardless, Solana gambling withdrawals are rated as same-day payout options at all the top SOL sports betting sites.   
Buying Solana is the first step to betting with Solana (or, if you prefer, betting on Solana), as you can't use the stuff – or profit off it – until you actually have some. Luckily, since the SOL crypto coin is so massively popular, the process to buy SOL is as easy as buying BTC, ETH, or any other notable asset.
The most basic – and easiest – approach is to buy Solana at a commercial cryptocurrency exchange online. And since all the top exchanges work more or less the same way, once you decide which exchange to use, simply create your account, verify your identity, link your credit/debit card and/or bank account, and buy Solana to your heart's content.
Other crypto buy-in methods that Bitcoin bettors commonly use – such as the Zelle-to-Bitcoin sportsbook betting method or Cash App-To-Bitcoin sports betting process – are Bitcoin only. You cannot directly use these options to buy Solana crypto, though you can always use them to buy BTC with which to trade for SOL at the various exchange sites.
This, however, is almost always more trouble than it's worth, though it will allow you to bypass those pesky new user exchange wait times (see next tab).
You can buy Solana crypto coins at any major US-based exchange, as the asset is one of the most popular and supported cryptos in the world. While there are dozens of legitimate online cryptocurrency exchanges, the ones we recommend are the biggest and best in the business:
Binance US
Bittrex
Coinbase
Coinbase Pro
Kraken
+ More
Each of the above have mobile exchange interfaces so you can handle all your crypto acquisition on the same device with which you enjoy your legal mobile sports betting, making the whole process even more convenient.
However, be warned: If it's your very first time using any of the above Solana exchange services, your new Solana will have a hold on it. This hold lasts 5-10 days, meaning you'll be unable to send Solana off-platform to external wallets, such as those used by the betting sites recommended here.
These same initial sending restrictions apply for all first-time buyers and all cryptocurrencies when using any regulated crypto exchange.
If you're a first-time crypto buyer and don't want to go through the typical exchanges (as their wait times can prevent you from betting on this week's ballgames), there is a faster way to buy SOL: Atomic Wallet.
Atomic Wallet is a universal cryptocurrency wallet with support for hundreds of different coins, but it's also an online crypto store. This means that Atomic Wallet sportsbook betting with Solana is a very real option.
The Atomic Wallet store lets you buy 30+ different cryptos, including Solana and every other crypto coin accepted by the industry's top sports betting sites. You can even buy XRP using the Atomic store, making it one of the only Ripple betting options for American players.
All you need to use the Atomic crypto store is a credit card and – of course – an instance of Atomic Wallet for iPhone or Atomic Wallet for Android. Solana (and other cryptos) purchased through Atomic takes just seconds to verify, and since you already have your receiving wallet, you'll get your Solana in just a few minutes.
From there, simply deposit your SOL coins at your sportsbook, and you'll be betting in no time.
Like its "rival" Cardano, Solana supports crypto staking. This, essentially, is a process by which Solana hodlers pledge their SOL to Solana stake pools, which then compete with other SOL stake pools to process new Solana blockchain transactions.
The pools that process transactions are given rewards and those rewards are then divvied up among all the Solana delegators. This is a great Solana investing feature, as it allows holders to earn free SOL.
For online sports gamblers, the fact that Solana staking is available means that it's a solid asset with which to withdraw, as you can parlay your sports betting winnings into even bigger wins over the long haul.
That said, if you're interested in building your stack by staking your crypto sports betting payouts, Cardano might be worth a look instead, as ADA rewards tend to be bigger than SOL rewards.
Best Solana Wallets
If you're going to bet sports online with Solana – or, frankly, if you're going to do anything online with Solana – you'll want to keep your SOL in a private wallet.
While you can certainly store Solana coins on the exchanges where you bought them (i.e. online Solana wallets), this doesn't actually afford you full custody of your coins. For maximum peace of mind, private SOL wallets are the way to go.
Now, for regular online sports gamblers, ease-of-use and overall speed are paramount, while more casual bettors – or more serious crypto investors – might want slightly more security.
For the former, the best choice is a software Solana wallet, while the latter is better off with a hardware Solana wallet. And while you can get the best security under the sun with SOL paper wallets, they're not recommended for anything other than long-term cold storage (as they're extremely cumbersome to use for SOL transactions).
Solana Online Wallets – Supernova
Binance Wallet
Bittrex Wallet
Coinbase Wallet
Kraken Wallet
+ Other Exchange Wallets
Solana Hardware Wallets – Red Giant
Ledger Nano S
Ledger Nano X
Solana Software Wallets – Regular Nova
Atomic Wallet
Coin98 Wallet
Exodus Wallet
Trust Wallet
Zelcore Wallet
Solana Paper Wallets – Black Hole
Multiple Options (Not Recommended)
Online Sports Betting Same-Day Payouts With Solana SOL
Aside from the rapid, guaranteed deposits, enhanced online sportsbook bonuses, and massive investment potential offered by the Solana coin at legal online betting sites, one of the biggest reasons gamblers prefer Solana – and crypto betting in general – is that they can claim same-day payouts whenever they win.
Because the top sportsbooks are all located offshore – and since credit/debit chargebacks are no longer supported as viable sports betting payout methods – no traditional banking method lets US players get their hands on their winnings the same day they request them.
With Solana, however, payouts are processed within two hours at most, and transfers take under 10 minutes once your withdrawal is approved. Plus, because Solana fees are so miniscule, sports bettors can actually keep more of what they win when compared to most other payout options.
Solana Sports Betting FAQ's
Solana – launched in 2019 – is a third-gen Proof-of-Stake (PoS) crypto currency platform.
The native Solana token is called SOL, and between 2020 and 2021, it rocketed up the crypto charts to become one of the top 10 cryptocurrencies on the market.
As such, it wasn't too long before the best online sportsbooks started supporting SOL deposits and withdrawals.
The first legitimate online sports betting sites to offer Solana support were BetOnline AG and SportsBetting AG in late 2021, but it's expected that most other top-tier operators will accept the revolutionary new crypto coin in the near future.
Solana is a particularly good cryptocurrency for sports betting for four main reasons (outside of enhanced bonuses and same-day payouts, which all crypto betting options provide).
First, Solana transaction times are minimal, with SOL transfers taking just 5-10 minutes at most. For online sports gambling, this means bettors can get their accounts funded almost instantly with zero risk of UIGEA interference. Solana payouts are similarly rapid.
Secondly, Solana transaction fees – i.e. native Solana blockchain fees – are among the smallest in the industry. Most transactions – even those of thousands of dollars in SOL – cost just a few pennies in network fees.
Thirdly, Solana is an investment-grade crypto coin. Its recent massive growth notwithstanding, the SOL value should continue to climb. As a gambler, when you get paid out in Solana and then hodl that SOL, you can make a mint on top of your mint!
Finally, Solana supports staking and rewards. By simply delegating your Solana to a SOL stake pool using a Solana staking wallet, you can earn passive Solana income. These Solana rewards (aka free SOL) are paid out every few days. 
This is a tough question to answer.
If you're just getting started in crypto, you should pretty much always get started with Bitcoin (BTC).
However, various altcoins – such as Solana – can experience even more rapid growth at times, and BTC won't always be the top dog.
For sports betting in particular, we think Solana is the better option right now, because its growth patterns have mimicked Bitcoin's while the SOL transaction times and fees are much smaller than those for BTC.
If you want to deposit more and withdraw more – and if you want that to happen as quickly as possible – Solana is the superior online gambling crypto coin.
Some crypto enthusiasts will debate this endlessly, but right now, Solana is the clear winner.
Ethereum – while popular and profitable – is the most expensive and slowest cryptocurrency on the market.
Ethereum gas fees are unpredictable block to block, and these can really eat into your bottom line as a bettor, whether you're making deposits or claiming payouts.
At many legitimate online sportsbooks, Ethereum deposit and withdrawal limits are also less favorable than those for other cryptos, which is primarily due to the cost of using ETH.
But Solana has no such issues. Whereas ETH takes 45-90 minutes to process, SOL takes 5-10 minutes. And while Ethereum can eat up 10% or more of your deposits/withdrawals in fees, Solana fees are fractions of a penny on the dollar. 
Despite being better than Ethereum for online sports betting right now, Solana is undoubtedly not an "Ethereum killer."
While every new, exciting crypto platform that supports smart contracts, NFTs, and De-Fi are – at one time or another – labeled "Ethereum killers," that's never panned out.
Solana is no more an ETH killer than Cardano. Instead, SOL and other similar coins will exist alongside Ether, as each coin has different applications and partnerships.
Plus, once Ethereum 2.0 comes out sometime in 2022, the playing field will be even more level.
Again, it really depends.
Personally, we don't think so, as we're big ADA enthusiasts. However, we're also bullish on Solana. And even though both coins purport to "do the same thing," the crypto space is plenty big enough for "rivals" to coexist.
For us, there's really no Solana vs. Cardano debate. Even when it comes to online sports betting, there's really no great benefit to using SOL over ADA.
Solana transactions are trivially faster and less expensive, but for all intents and purposes, they work the same way.
If you're trying to decide which coin to use for sports betting, base your decision instead on which coin offers the most benefits after you've won those bets.
In other words, will Solana or Cardano grow more in value over the long term? That's the bet you're going to have to take – unless, of course, you hodl both coins!  
Oh, yes. Most definitely. Absolutely. You better believe it. Etc.
Solana is an excellent crypto investment, and it proved that by being 2021's biggest gainer.
While Solana isn't the only great investment opportunity for crypto gamblers, SOL is definitely a coin you should add to your portfolio for the long haul.
If you've never bet with crypto before, SOL is a good choice to top off your betting account.
However, if you already have a betting account and want to get a bit of Solana, you can actually withdraw in SOL regardless of how you deposited initially. This way, you can dabble without making any new crypto purchases.
Still, no matter how you get Solana, just make sure you get Solana.
And then make sure you delegate it. 
There's no way to know for sure, but most Solana predictions peg the Solana value at around $1000-$1200 per SOL coin by 2025.
We think that's a little low given the Solana hype right now, but that just means it's a safe estimate.
By 2030, the value of Solana is expected to eclipse $5000.
It's notoriously difficult to make reliable guesses about crypto values that far in advance, but Solana's status as a top 10 crypto isn't likely to change in the foreseeable future.
As such, we think this Solana estimate is plausible at the very least.
Hopefully, of course, it's going to be worth a lot more than that. We're ready to retire right now!
No, Solana mining isn't a thing.
At least, not in the traditional crypto mining context whereby individuals run mining software to verify blocks and get a cut of the new crypto generated for doing so.
With Solana – as with other third-gen PoS coins (i.e. Cardano) – this "mining" is handled by stake pool operators.
Solana stake pool operators process SOL blocks, and their processing status is determined by how many people have pledged their own Solana to those pools.
This kind of delegation does not remove custody of SOL tokens from SOL holders, but it does decentralize the "mining" process.
Solana delegators are rewarded for supporting their stake pools by receiving a share of the new Solana generated by those pools. These Solana rewards – aka free Solana – are meted out every Solana epoch (i.e. every two days).
To stake your Solana, all you need is a SOL staking wallet and the address of a reliable SOL stake pool. 
Yes, of course!
Now, when it comes to where to stake Solana, there's no right answer. There are thousands of Solana stakepools, and as long as you choose one that's operating under the SOL saturation threshold for maximum ROS (return on stake), you're good to go.
All the best Solana staking wallets have SOL pool search tools, so you don't even need to do that much digging.
And remember: When you stake SOL, you're not giving up custody of your coins. You can still buy, sell, and trade Solana as normal.
Solana NFTs – or Solana non-fungible tokens – are digital "collector's items" that are assigned a unique SOL blockchain address and can be bought or sold like real-world items.
NFTs like this are one-of-a-kind items or limited-edition items (typically in the form of electronic art), and the NFT boom is just getting started.
Many insiders believe SOL NFTs will overtake Ethereum NFTs in terms of popularity, but there's room enough for all NFT markets to coexist profitably.
The most notable Solana NFT project underway as of Q4 2021 is the Melania Trump "Melania's Vision" watercolor/audio mixed media collectible created by French artist Marc-Antoine Coulon. 
In Spanish, "Solana" is a female name meaning "sunlight." Meanwhile, Sol is the name of our sun and our solar system.
Thus, Solana is a metaphorical "shining light" in the crypto space, which is reflected in both its network name and its ticker symbol (SOL).