Legal College Football Betting Guide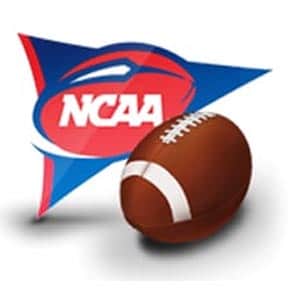 2023 College Football Futures Are Live Now
NCAAF Sportsbooks Accept Members Starting At 18 Years Old
CFP National Championship Game Futures Can Be Bet On Now
College football is where the game first began, dating back to the mid-1800s, and betting on the contests has been around just as long. There are many ways to bet on NCAA Division I College Football with odds available for rivalries, postseason bowl games, and the College Football Playoff.
If you're looking for legal sports betting options to lay some action on college football odds, then we want to provide you with the best online sportsbooks for wagering real money on the 2023-24 season, bowl games, and the CFP.
In addition to info for betting on NCAA football, we also want to help you win your wager with our legal college football betting guide and give you plenty of useful resources so sports gamblers can make the best wager on point spreads, moneylines, props, and more.
Is College Football Betting Legal?
There are no federal laws that prohibit betting on college football. In fact, legally betting on the College Football Playoffs, bowl games, and regular-season matchups can be done in the USA via two options - domestic and offshore. If your state has regulated brick-and-mortar venues, online sportsbooks, or mobile betting apps, they can be used for college football betting so long as the customer is of legal minimum age.
Another legitimate option is by using one of the online sportsbooks included in our list of the top legal sports betting site reviews. They are located and operated outside of the United States, and there are no federal laws prohibiting the use of offshore sportsbooks. Since there is no law to break, online sports bettors in the USA will not get into any trouble for gambling on NCAAF games with an offshore book over the web.
Best College Football Betting Sites
Legally Betting On NCAAF National Championship Odds
All Power Five college football conferences are gearing up to make a run for the CFP and a National Championship, and online NCAAF sportsbooks already have College Football odds on the boards predicting the fate of each team and title.
We feature a page dedicated to legal betting on the CFP National Championship and will be updating the content as information becomes available.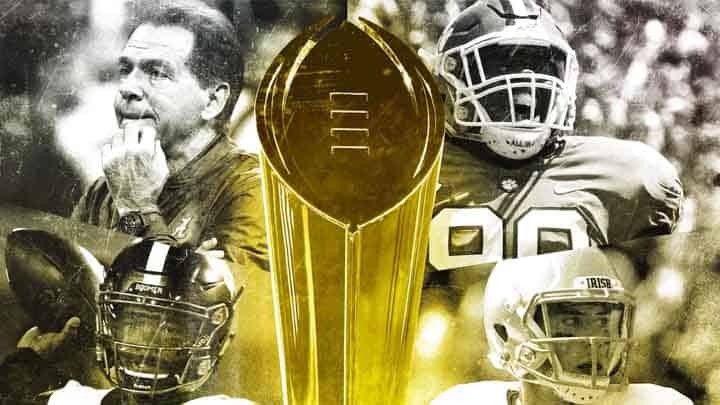 🏈 Provided by Bovada
2023-2024 NCAA Championship Winner
Georgia +300
Ohio State +700
Alabama +700
Michigan +800
USC +1200
Clemson +1600
Texas +1800
Tennessee +2000
Florida State +2000
Penn State +2000
LSU +2000
Oregon +2500
Notre Dame +3000
Washington +4000
Oklahoma +4000
*More odds available online
Heisman Odds: Who Will Win In 2023-24?
Futures odds for the 2023-24 Heisman Trophy winner will be posted closer to the onset of this year's college football season and will payout when the best NCAAF player of the year is announced in December of 2023. More often than not, a quarterback wins the award, so keep that in mind when betting on Heisman odds this season.
College Football Betting FAQs