Rugby Football League Betting Options
This is our complete guide to legal betting on Rugby Football League matches and the best international sportsbooks offering legal rugby betting options. Here we break down how to bet on the RFL and give US bettors everything they need to know to start wagering.
The Rugby Football League is one of the two top rugby organizations in the world. It split from the Rugby Football Union in 1985 over disputes concerning pay to players. Originally, RFU club teams comprised affluent British men who could play rugby outside of their careers. The RFL developed as an organization to pay professional rugby players.
Since then, both organizations now comprise professionally paid, rugby athletes. The RFL wanted to provide a more fast-paced game and a more entertaining sport for spectators. The RFL differs in the number of players on the field and in tackling rules that allow gameplay with fewer breaks in-between possessions.
Best Online Sportsbooks For Legal Rugby League Betting In 2023
Is It Legal To Bet On Rugby Football League Matches?
Yes, US bettors can legally bet on rugby through domestic or international online sportsbooks that are operating legitimately within the industry. Some states offer regulated sportsbooks that are authorized to accept bets by the region's designated governing body.
Patrons can also bet on the RFL at legal International online sportsbooks like the ones listed on this page because there are no laws in place at the federal or state level that forbid it.  There is only one state that mentions any type of restrictions for online sports betting at the state level, and that's Washington, though these restrictions remain unenforced to date.
By far, bettors find more manageable and more robust rugby betting options through legal offshore online sportsbooks.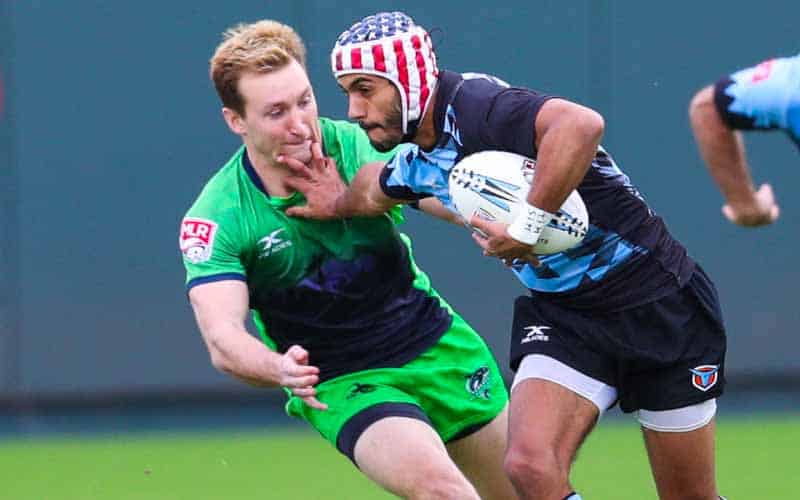 2023 Rugby League World Cup Betting
The Rugby League World Cup is the largest Rugby League championship globally and is held in England between October and November. Sixteen teams compete, each playing two matches.
Top Rugby Football League Tournaments To Bet On
These are the top tournaments that bookmakers feature for the RFL. To make the best bets, we advise looking at your favorite matches here and researching the rankings and statistics for each squad. This information will give bettors an edge on which side to lay the action on.
UK:
Super League
RFL Championship
League 1
National Conference League
France:
Elite One Championship
Ireland
Irish Elite League
There are also multiple cups in Australia and the Pacific, and most sportsbooks cover these large RFL events:
Carnegie Challenge Cup
State of Origin
World Cup
Grand Final
Rugby Football League Individual Awards Betting
One cool feature of RFL betting is the individual awards odds. There are four primary player awards in the RFL: the Steve Prescott Man of Steel Award, the Lance Trodd Trophy, the Daily M Medal, and the Wally Lewis Medal. The top-rated legal online sportsbooks love to cover these odds, and bettors often request their picks personally with the rugby betting site to generate some action.
Rugby Football League Clubs
How To Legally Bet On Rugby Football League Games Online
Though there are a few state-regulated online sports betting options, they don't always cover international sports such as games played by the Rugby League.  The following process applies to the online sportsbooks we recommend on this page.
Follow one of the links provided above to one of our recommended sportsbooks.
Select the 'Sign Up' or 'Join Now' button to be prompted to create an account.
Enter your personal information such as name, DOB, address, email, etc. This information will be verified when you make your first withdrawal.
Choose a US-friendly sportsbook deposit method. We suggest cryptocurrencies such as Bitcoin, Bitcoin Cash, or Ethereum, among others, for fast, same-day payouts.
Choose a promotional bonus offer, usually in the form of a welcome bonus or sign-up bonus. Each sports betting site offer will differ so investigate them all.
Get started betting!
Rugby League Mobile Betting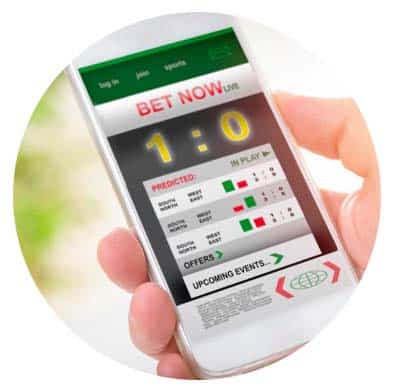 Legal mobile sports betting on RFL games allows US players to wager on rugby using any current smartphone or tablet device. It's compatible across Apple and Android, and there is no download required to use the sportsbook apps we recommend. The sports betting applications are all web-based and mobile-optimized, so all you need is an internet connection.
These mobile betting apps are visually striking and provide a streamlined version of their desktop counterparts. Navigating these mobile apps is not only fun but allows you to personalize your betting experience. Never miss another rugby match with the power to bet from your pocket.
Rugby League Live Betting
Live betting is another great option for US rugby bettors. Domestic sportsbooks often have traditional betting lines that close as soon as a match begins, but international sportsbooks offer live betting options for most RFL events. Keep wagering throughout the game with this feature, giving you the best opportunities to maximize your bankroll.
Rugby Football League Scoring System
One thing to be aware of is that RFL has a different scoring system than RFU. These will affect your spread bets, so we provide the RFL scoring system below.
Try – 4 points
Conversion – 2 points
Drop Goal – 1 point
Penalty Goal – 2 points