Arizona Sports Betting – Bet On Sports Legally In AZ
Online Sports Betting Available In AZ Via Offshore Sportsbooks
No Domestic Sports Betting In Arizona At This Time
Legislative Movement Toward Sports Betting: Yes
Domestic sports betting in the state of Arizona is currently not allowed and state-regulated gambling, in general, is limited to the tribal casinos operating throughout the state.
However, Arizona could have offered state-regulated sportsbooks through tribal casinos, bars, and clubs if the previous legislation had passed and been signed into law.
Arizona has not expanded its gambling market much over the years, and this may have something to do with its close proximity to Nevada, which is easily the most prolific gambling hot spot in the country.
The fact that lawmakers have brought forward sports betting legislation indicates that they are not willing to let their neighboring state reap all the benefits of providing sports betting to the region.
Is Sports Betting Legal In Arizona?
At this time, it's illegal to own or operate a sportsbook within Arizona's borders, both physical and online. Because of PASPA's repeal - the federal law that prevented states from legalizing sports betting - all states are now allowed to legalize sportsbooks within state borders if they so choose.
While we are waiting to see if state-regulated sports betting entertainment will become legal in the near future, Arizona remains one of the many states that allow you to bet at offshore sports betting sites located outside the United States. AZ residents can safely place a bet with one of the offshore sportsbooks listed in this guide without fear of prosecution.
Arizona Sports Betting Bills
When it comes to domestic sportsbooks operating in the state of Arizona, lawmakers introduced a sports betting bill in 2019 that would legalize and allow sportsbooks to operate from licensed tribal casinos and liquor establishments across the state. However, SB1158 did not live beyond the 2019 legislative session.
Three sports betting bills were introduced in the 2020 legislative session, and only one, HB2813, made it to committee, where it eventually died.  HB2772 and SB1797 were introduced to the AZ state legislature on Feb. 03, 2021. 
To get details on the pending legislation, visit our bill tracker page and click on Arizona on the red US map. You will be shown the relevant information on the status of the bill.
Reputable Online Sportsbooks For Arizona Residents
Our team has screened each one of these sports betting sites below, and AZ residents can rest assured that each of these offshore sportsbooks operates legally and accept bettors from The Grand Canyon State.
You can look through the sportsbooks free of charge, with no obligation to register for an account or place a wager by navigating to them via the links provided below or if you want more information, visit our US sportsbook reviews section.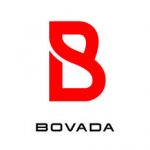 Is Bovada Legal In
Arizona

?
Yes, Arizona sports bettors can place bets at Bovada without breaking any state or federal gambling laws.  Bovada is operating legally within the international sports betting market and does so under the licensing credentials of their parent company Bodog, which is licensed in multiple jurisdictions.
 ✔ Pros
Welcome Bonus of 50% up to $250 or $750 with Bitcoin Deposit
Owned and Operated by Respected Bodog Brand
Same Day Payouts with Bitcoin
Options to Use Venmo, Paypal with Vouchers
Also Offers Casino, Poker, and Horse Racing
Wide Selection of Sports Coverage & Wagering Options
 ✘ Cons
Does Not Accept Players From NJ, NV, DE, or MD
AZ Sports Betting Details
We've compiled all of the most important details that you need to know when it comes to the current sports betting climate in the state of Arizona. Since the state legislature could legalize domestic sports betting this year, everything below could change when that happens. For now, here's where things currently stand in Arizona.
Legal Sports Betting: Offshore Only
Minimum Sports Betting Age: 18 years old (via Offshore)
Land-Based: TBD
Online: Offshore Only
Mobile: Offshore Only
In-Play: Offshore Only
Estimated Revenue: TBD
Eligible Operators: TBD
Licensing Fee: TBD
Tax Rate: TBD
Tax-Funded: TBD
What You Can Bet On In Arizona:
All betting lines, odds, and props for all games, teams, and players across all college and professional sports can be wagered on from the state of Arizona (via Offshore)
What You Can't Bet On In Arizona: 
No restrictions (via Offshore)
Options for Legal Sports Betting in AZ
Where Can I Bet On Sports In Arizona?
As of right now, if you'd like to bet on sports without leaving the state, then the online sportsbooks mentioned on this page are definitely your best bet.  They are secure, reputable, offer great bonuses, and are all operating legally within the industry.
Where Can I Bet on Sports Online in Arizona Without Breaking the Law?
All of the sportsbooks we recommend are unquestionably operating legally within the international sports betting market and either hold individual licensing or are owned and operated by a parent company that does.  The table above includes a link to an in-depth review of each of these sportsbooks.
Is Bovada legal in AZ?  Yes, because there are no laws that make offshore betting a crime in the state, residents can legally place bets at Bovada Sportsbook.
Is MyBookie legal in AZ?  Yes, like Bovada and our other recommended sportsbooks, MyBook is also operating legally within the industry, holds the proper licensing credentials, and provides a secure, high-quality betting experience without breaking any US laws.
Is BetOnline legal in AZ?  As one of the biggest names in online betting, Arizona residents can wager on sports at BetOnline without violating any state or federal gambling restrictions.
Is XBet legal in AZ? Yes.  As a respected, licensed, and regulated offshore sportsbook, XBet legally provides sports betting options to US residents, including those in Arizona.
Popular Sports to Bet on in Arizona Right Now
Our list of sports in the top menu of the site provides a comprehensive list of sports categories available for AZ fans to bet on at online sportsbooks, and the sports betting sites we recommend provide an even more complete list of options since futures betting is always in play. 
NFL Draft
NFL Futures
NBA Basketball
College Basketball
Soccer (International & MLS)
Golf
NHL
MMA
Esports
Sports Sims
Tennis
Entertainment (Reality Competition Shows/Awards Shows)
Biggest Sports Betting Cities In Arizona
Phoenix is a sprawling capital city and has the largest metropolitan area in the state and is home to two major professional sports teams: The Diamondbacks and the Suns.
The Diamondbacks entered MLB as an expansion team in 1998 and compete in the NL West division with home games held at Chase Field. The franchise has won five division titles and won their first and only World Series in 2001 in a 7-game series against the Yankees.
The Sun's franchise began playing professional basketball in 1968 and has played home games at Talking Stick Resort Arena in downtown Phoenix since 1992. The Suns compete in the Western Conference Pacific Division and have won six division titles, made two trips to the NBA Finals, and are still searching for their first NBA Championship.
Glendale is located about nine miles from Phoenix and is home to the Cardinals professional football team and the Coyotes professional hockey team.
The Cardinals franchise was established in 1898 and is the oldest continuously run professional football team in the U.S., moving from to Arizona in 1988. Today, the Cardinals play at the University of Phoenix Stadium, compete in the NFC West, and have won seven division titles and two NFL championships (1925, 1947).
The franchise is still searching for its first Super Bowl title. The Coyotes franchise was founded in 1971 as the Winnipeg Jets and moved to Arizona in 1996. Today, the team plays at Gila River Arena, has won one division title and are still searching for their first Stanley Cup.
Frequently Asked Questions About Arizona Sports Betting
No, you will not. Arizona's gambling laws target the providers of illegal gambling services and not the individuals placing the bets.  However, since providing bookie services is illegal inside AZ borders, you need to realize that any bookie you might be doing business with is in fact blatantly breaking the law.  You will not be violating any type of Arizona state gambling laws by placing a bet on sports through online offshore sportsbooks.
Mobile sports betting applications offered by state-licensed sportsbooks are not yet available, though they may be available sometime in the not so distant future depending on what forms of betting are made legal in the current bill or in subsequent gambling legislation that is presented. In the meantime, mobile sports betting apps offered through reputable offshore sportsbooks are legal for Arizona residents to enjoy.
It is unclear exactly what restrictions will be imposed in the pending domestic sports betting legislation, though there seems to be some mention of restrictions being considered for betting on NCAA teams. Offshore sportsbooks do not restrict US bettors from wagering on any professional or college teams or leagues in the US or abroad. In fact, bettors are offered lines for many sports, athletes, teams, and leagues from all around the globe.
Not yet. While we wouldn't say to hold your breath, we can also say that residents could see local sports betting options emerge at existing Tribal gambling destinations this year. In the meantime, if a brick and mortar sports betting experience is what you are after, then Nevada is going to provide your nearest sports betting options.
Since sports betting at the state level is not yet authorized, neither is a minimum betting age established.  We will not be surprised if the pending regulations end up requiring individuals to be 21 in order to participate in real money sports wagering in the state-licensed destinations. The online sportsbooks recommended on this page accept bettors who are at least 18 years of age or older.
The Arizona Department of Gaming provides regulatory oversight for all gambling in the state, including all Tribal gambling entertainment.  To our knowledge, the same agency would oversee the sports betting options as they are integrated into existing tribal gambling operations. If a new gaming commission or agency is being created or tasked with regulating sports betting in the state, then we will have more information once the legislation passes.
Arizona Legislative Resources
If you live in Arizona and want to contact your governor, senators, and representatives, and let them know how you feel about sports betting coming to your state, then below you'll find resources that will direct you to every method for reaching out to them.
AZ Gambling Resources
If you choose to bet on sports, we hope you gamble your money responsibly and never wager more than you can afford to lose. Nothing is a safe bet and never chase your losses. If you feel that your sports betting has gotten out of control, please contact the Arizona Division of Problem Gambling for immediate assistance.