The Grand Canyon State boasts 4 major professional sports franchises, including the Arizona Diamondbacks (MLB), Phoenix Suns (NBA), Arizona Cardinals (NFL) and the Arizona Coyotes (NHL). Arizona is one of the US states with legal sports betting through licensed offshore sportsbooks. These sports gambling options come with several features that separate them from brick-and-mortar sportsbook destinations. Most of the sports action is in Phoenix, but the Coyotes play out of Glendale. This page was created for residents and contains information on where to place your bets, the laws surrounding the industry, how to bet and more.
Is Sports Betting Legal In Arizona?
Federal Laws In Play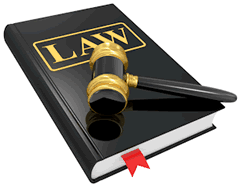 United State federal gambling laws include 3 provisions, each handling a different aspect of sports wagering. The Professional and Amateur Sports Protection Act (PASPA) was a ban that prevented 46 states from allowing any form of regulated sports betting. The only 4 states exempted from the law are Nevada, Oregon, Delaware and Montana. In 2018, the PASPA act was overturned by the SCOTUS. The Federal Wire Act blocks US-based online sportsbooks from being operational. The third law, the Unlawful Internet Gambling Enforcement Act (UIGEA), overlooks banks and financial institutions regarding their transactions with online gambling enterprises. These 3 laws combine and form a legal precedent for the United States based sports gambling. The licensed offshore brands suggested in this guide are outside US jurisdiction and offers legal sports betting in the United States. In fact, there is no mention of betting with a licensed offshore sportsbook being illegal in any of them.
State Laws That Affect Sports Betting In Arizona
AZ legislators have not drafted any sort of laws deeming sports wagering with offshore operators illegal. Residents can place a bet with one of the offshore sportsbooks listed in this guide without fear of prosecution. It is illegal to bet with a US-based sportsbook within Arizona's borders, both physical and online, but that falls under the clout of the American federal gambling laws.
Sportsbooks That Are Legally Licensed To Accept Arizona Residents

There are several online sportsbooks listed in the table below. Each one of these sports betting destinations has been screened by our team of US sports gambling experts. We look for items such as legal licensing, betting lines, and wagering type selection, security settings, customer support, mobile/live betting accessibility, bonuses and more. AZ residents can rest assured, each of these offshore brands operates legally and accept bettors from the Grand Canyon State. You can look through the sportsbooks free of charge, with no obligation to register for an account or place a wager, by navigating to them via the links provided below or if you want more information before playing visit our US sportsbook reviews section.

Sports Betting In Phoenix, AZ
Phoenix is a sprawling capital city and has the largest metropolitan area in the state, so it is no surprise that most of the sports action takes place here. Locals have their pick of the Diamondbacks, Suns, and Cardinals to root for and bet on. The Diamondbacks are currently second in the National League West division and could make a run in the postseason. The Suns have been out of contention for some time now and do not look to be making any sort of significant changes to remedy the situation. The Cardinals have always been a successful team but could be facing an overhaul after this year with veteran players QB Carson Palmer and WR Larry Fitzgerald possibly in their last season with the team. In any case, betting lines are available for each one of these franchises.
Sports Betting In Glendale, AZ
Glendale is a smaller town than Phoenix but still contains a professional franchise. The Coyotes make up the state's NHL representation, and residents can bet on them through one of our recommended offshore sportsbooks. The Coyotes will enter the 2017/2018 season at second place in the Pacific Division. Betting lines will open for the Coyotes as soon as the season kicks off.
Frequently Asked Questions About Sports Betting In Arizona
Can I Bet On Teams Outside Of Arizona?
Yes. If you are an AZ resident but have sports betting interests elsewhere, there are no restrictions on which teams you can bet on. You will find betting lines on all your favorite teams from the NFL, MLB, NHL, and NBA. You will even find international teams from different leagues.
How Do I Know If I Am Eligible To Register With An Offshore Sportsbook?
Lucky for you, we have already done that part for you. Each one of the sportsbooks listed in this guide accepts AZ bettors. As long as the sportsbook is licensed, residents can legally bet with the site. You can find more resources on which countries the sportsbook accepts online.
Where Can I Find Licensing Information?
Most reputable sportsbooks will have their licensing information readily available on the site. Look for an icon in the footer. If there is nothing there, you can check the site's Terms of Service or Privacy Policy. All of the brands in this guide possess legal licensing.
How Does Mobile Betting Work?
Our recommended sports gambling destinations each come with a web-based mobile application. You can access the mobile suite with your device's browser. The mobile sportsbook features the same betting lines, wagering types, security settings and customer support as the web version. You will have access to the same bonuses, and sometimes there is even an exclusive bonus specifically for mobile sportsbook users. The mobile version uses responsive design technology to render and function the same across different screen size dimensions.
Are Sportsbook Bonuses Available To AZ Bettors?
Yes, they are. Bonuses are part of what makes online sports betting different than a brick-and-mortar format. These incentives provide players with money to bet with at no additional cost to them. For example, newcomers to online sportsbooks will often be given a welcome match bonus, where their deposit will be a matched by a percentage up to a specified maximum amount. For example, you may come across something like: "50% match bonus up to $1,000."