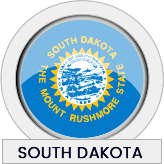 South Dakota is nestled in the midwestern region of the United States, and while it is home to the famous landmark, Mount Rushmore, it is lacking in quality professional and college sports. This, coupled with the lack of brick-and-mortar sportsbooks, can lead to residents to think there is no hope of engaging in South Dakota sports betting action. There are viable solutions to this problem, SD is one of the many states with legal sports betting in the form of legally sanctioned offshore sportsbooks.
These online sports betting destinations are outside US jurisdiction and are legally allowed to service US players. If you are interested in placing bets on your favorite teams, you have come to the right place. This page was developed exclusively for SD residents and has important information regarding the legalities of offshore wagering, which sportsbooks are available to South Dakota bettors and how these sportsbooks operate. Take a moment to read through our content before placing any type of online wager(s).
Is Sports Betting Legal In South Dakota?
Federal Laws In Play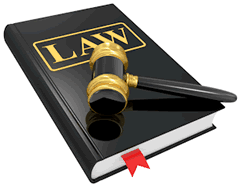 The US federal government has laid out 3 benchmarks regarding domestic sports betting—the Professional and Amateur Sports Protection Act (PASPA), the Federal Wire Act and the Unlawful Internet Gambling Enforcement Act (UIGEA). Each law addresses a different component of sports gambling in the United States of America. The Professional and Amateur Sports Protection was passed in 1992 and banned all forms of state-regulated betting in 46 states, including the Mount Rushmore State. PASPA was what prevented South Dakota from having brick-and-mortar sportsbooks (like the ones you would see in Las Vegas) and betting options through the state lottery. PASPA was repealed by the SCOTUS in May 2018 giving states the right to enact laws to allow domestic sports betting.
The Federal Wire Act handles the online market. Under this law, no US-based online sportsbook can accept bets from US residents. The US Department of Justice reinforced this law's ruling with a Formal Opinion in 2011 that centered its reach on online betting, not online casinos or poker. The final law in play, the Unlawful Internet Gambling Enforcement Act, oversees banks and other financial institutions and how they process gambling related transactions. It is important to note that PASPA, the Federal Wire Act, and the UIGEA strictly deal with the domestic betting market. Offshore sportsbooks are outside US jurisdiction and there is no specific mention of them in any of these American gambling laws.
State Laws That Affect Sports Betting In South Dakota
South Dakota has yet to pass any state laws that make offshore betting illegal in the eyes of the local government. There are 48 states allowing the use of offshore sportsbooks, and South Dakota is part of that network. Residents are free to use these websites. We have found no records of anyone being arrested or prosecuted in the state of South Dakota as a result of placing a bet through an offshore sportsbook. In fact, most USA legal sports betting operations come in the form of offshore legally sanctioned online sportsbooks since there are not any state or federal laws prohibiting it.
Sportsbooks That Are Legally Licensed To Accept South Dakota Residents

If you type 'online sportsbooks' into a search engine, you will be flooded with results. How do you determine whether a site is legitimate? There is a select list of items needed for a betting website to be considered legal. Our team of online gambling insiders went through the large network of digital sportsbooks, applying this checklist to each one, in order to determine which are the best available sportsbooks accepting South Dakota residents.
Legal licensing and regulation are the 2 most important criteria. From there, we look for a wide selection of wagering types and betting lines, a stringent security package that works to safeguard your personal and financial information, competent and reliable customer support, additional features like live and mobile betting and bonuses that grant players generous incentives. The table below is comprised of offshore sportsbooks meeting all of the above requirements. You are encouraged to browse them for yourself via the links provided in the table or visit our unbiased reviews page for further information.

Sports Betting In Sioux Falls, SD
South Dakota is lacking in major professional and college teams though there are colleges in Sioux Falls. The colleges in SD's most populated city often plays sports, but since they are smaller schools there might not be many wagering options online. You might be able to find smaller local teams in our recommended sportsbooks, but the bulk of sports gambling revolves around teams in the NFL, NBA, NHL, MLB, and NCAA. SD residents are also able to bet on teams from international leagues through these sportsbooks. If you are a sports fan and want to find more ways to get engaged, offshore sportsbooks may be what you have been looking for.
Frequently Asked Questions About Sports Betting In South Dakota
What Wagering Types Are There?
Players are able to make bets on or against the point spread, moneyline bets, totals (over/under), parlays, teasers, pleasers, futures, and props. The odds are listed in the sportsbook and you can find detailed explanations of each wagering type on their website.
Is It Possible To Have Accounts With Multiple Sportsbooks?
Of course. There are no rules or restrictions against having accounts with multiple sportsbooks. If anything, having multiple accounts grants players access to more spreads and bonuses. Keep in mind, betting lines are pretty consistent across sportsbooks, but there are always differences.
Can I Use My Credit/Debit Card?
Only with deposits. Per the Unlawful Internet Gambling Enforcement Act, you cannot request withdrawals back onto your credit/debit card. Most sportsbooks accept MasterCard, Visa, and American Express, and there is minimum and maximum deposit limits enforced. Deposited funds should be available within 24 hours.
What Other Deposit Methods Are There?
Aside from credit/debit cards, our research indicates that wire transfers, prepaid options and cryptocurrencies (like Bitcoin) are the most common deposit methods available to US bettors.
How Does Mobile Betting Work?
Each one of our suggested offshore sportsbooks features a web-based application accessible through your smartphone or tablet's web browser; there is no app download required. The mobile suite features the same betting lines, wagering types, etc. The physical rendering of the site and its functionality are kept consistent across different screen size dimensions through responsive design technology. Some sportsbooks offer bonuses exclusive to mobile users. Apple, Android, Windows, and Blackberry devices are compatible with the mobile sportsbooks.
What Is Live Betting?
Live betting allows players to place wagers in the middle of a sporting contest. Standard sports betting takes place before a game begins. For example, you can place a bet during halftime for a team to score on the opening drive of the third quarter. Live betting lines are time-sensitive and typically feature higher payouts due to the increased risk. Each sport comes with its own live betting rules, so be sure to read them before placing any live wagers.