Texas Sports Betting – Bet On Sports Legally In TX
They say everything is bigger in Texas, and that applies to local sports betting activity. The Lone Star State is home to several major professional franchises between Dallas, Houston and San Antonio. There is also a Division I college program at the University of Texas.
Residents can bet on any of their favorite teams via licensed offshore sportsbooks. Texas is one of the many US states that do not have laws against sports betting online with offshore sportsbooks. These online destinations are safe and legal for US bettors to use.
If you are looking for online sports gambling action, look no further than the sportsbooks recommended in this guide. This page was developed exclusively for TX residents and has information on the legalities of betting on sports (federal and state), sportsbooks accepting Texas bettors, how these online sportsbooks work and more.
Is Sports Betting Legal In Texas?
Federal Laws In Play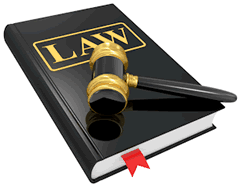 The federal government of the U.S. enforces 3 gambling laws regarding sports betting—the Professional and Amateur Sports Protection Act (PASPA), Federal Wire Act and Unlawful Internet Gambling Enforcement Act (UIGEA). The Professional and Amateur Sports Protection Act banned all forms of state-regulated sports gambling in 46 states, including Texas. PASPA was repealed in 2018 by the Supreme Court, opening up the doors for states to enact sports betting laws.
The Federal Wire Act bans US-based gambling businesses from accepting wagers, betting information, and gaming data across state lines. The Unlawful Internet Gambling Enforcement Act oversees banks and other financial establishments and how they process transactions from Internet gambling sites. Each one of these laws strictly applies to domestic sports gambling, both physical and online.
The licensed offshore sportsbooks mentioned in this guide are outside US jurisdiction and there is no explicit mention of offshore betting in any of the US federal gambling laws.
State Laws That Affect Sports Betting In Texas
Texas does not have any state laws directed at offshore betting. They are part of the network of 48 states allowing the use of licensed offshore sportsbooks. TX residents are within their legal rights to use these online betting resources.
Our research has not found any cases of residents being arrested or prosecuted in relation to sports wagering. State laws do not mention online gambling so it is presumed legal from residents and state officials alike. Texans can bet on any sport they choose with the use of offshore sites and often choose to bet on their favorite teams like the Dallas Cowboys, Texas Rangers and more.
These offshore sanctioned sites are usually the basis for legal sports betting in the US.
In 2019, Texas introduced HB 1275, a sports gambling bill which would legalize and allow state regulation over domestic wagering opportunities. Little is heard from TX lawmakers after its introduction, but with tribal influence involved we believe there may be some issues with the bill which will prevent it from being passed into law.
Sportsbooks That Are Legally Licensed To Accept Texas Residents

Our team of online sports gambling experts compiled a list of the best available sportsbooks accepting Texas residents. Each one of our suggested brands has passed our quality assurance check, which looks for things like selection of betting lines, type of wagering variance, reliable and fast customer support, stringent security protocols, mobile/live betting capabilities and generous bonus incentives.
The brands listed in our table have been in the business for years and built up positive reputations upheld by industry analysts and bettors alike. You can browse through the sportsbooks for yourself by clicking on the links in the table. If you are still looking for more information about the brands listed below check out our USA sportsbook reviews page for an unbiased review of today's top industry professionals.

Sports Betting In Dallas, TX
Dallas holds 3 major professional franchises in the Dallas Cowboys (NFL), Dallas Stars (NHL), and Dallas Mavericks (NBA). The Cowboys play in the NFC East and are among the favorites to reach the Super Bowl this season. The Mavericks won a championship several years back, but have since been towards the bottom of the Western Conference standings.
To be fair, the Western Conference is more difficult than the Eastern, but the Mavericks have not much of an impact as of late. They are not expected to reach the postseason this year. Residents can bet on their favorite Dallas teams through the licensed sportsbooks listed in this guide.
Sports Betting In Houston, TX
Houston has 3 major sports franchises in the Houston Rockets (NBA), Houston Astros (MLB), and Houston Texans (NFL). The Rockets are the most successful out of all 3 teams, qualifying for the Playoffs in the Western Conference for the past few seasons. Some offseason changes put them in position to be one of the better teams again, so betting on them should be a solid option throughout the season.
The Texans play in the AFC South and are one of the better teams within the division. The Astros qualified for the postseason and are currently challenging for a World Series Title. You can bet on all the Houston-area teams via licensed offshore sportsbooks.
Sports Betting In San Antonio, TX
San Antonio contains the best Texas-based NBA team in the San Antonio Spurs. The Spurs have been one of the best teams in the NBA's Western Conference, losing only to the Golden State Warriors in the Playoffs.
Even with several Western teams making significant roster changes and additions, the Spurs are still projected to be one of the best teams—showcasing their depth and talent. You can find Spurs betting lines in any of our recommended sportsbooks.
Sports Betting In Austin, TX
Austin is the capital city of the Lone Star State and home to the University of Texas Longhorns. The Longhorns play in the Big 12 Conference and are one of the most prolific college football programs in the country. Fans of the Longhorns can bet on their games all season long through any of our provided sportsbooks.
Sports Betting In Arlington, TX
The Texas Rangers play out of Arlington, TX. The Rangers finished third in the American League West. They will likely alter their roster in the offseason and attempt to make a better finish in the next season. Bet on the Rangers throughout the regular season in our online betting destinations.
Frequently Asked Questions About Sports Betting In Texas
Are There Any Teams In Texas With A Chance Of Winning A Championship?
Yes. The Astros have been playing exceptionally well and if they keep the momentum going into the post season, they could walk away with a World Series Title.
The Spurs and Rockets also could potentially win a championship next year, but it is not likely that they will beat the Golden State Warriors in a 7-game series anytime soon.
What Wagering Options Are Available To Bettors?
Our recommended offshore sportsbooks allow bettors to place point spread bets, moneyline, totals (over/under), parlays, props, and future bets. Odds and payouts differ on the type of wager you place.
Can I Use My Credit/Debit Card To Fund My Account?
Yes. Our recommended sportsbooks have several options when it comes to accepted deposit methods, including debit/credit cards. Other methods include wire transfers, cryptocurrencies, etc.
There is a minimum and maximum deposit limits enforced on each method. Deposited funds should be available within 24 hours.
What Types Of Betting Lines Are Available?
USA residents can wager on football, basketball, baseball, hockey, soccer, tennis, golf, boxing, MMA, racing, etc. There are professional, college and international betting lines available. These are updated frequently to keep in line with the latest fixtures.