2023 Pegasus World Cup Betting Guide
In the United States, Thoroughbred horse racing is naturally dominated by the Triple Crown events, with the Kentucky Derby getting the most betting action and media coverage of all. But even after the Triple Crown season comes to a close, there are still several huge races on the calendar, and the Pegasus World Cup is among the biggest. With a purse of $3 million, the race is one of the richest in the world.
Of course, jockeys, trainers, and owners aren't the only Pegasus Cup winners. With legal Pegasus World Cup betting, hundreds of millions of dollars are risked and won on this G1 event, and you can participate safely and conveniently by wagering online at any reputable horse racing betting site. So if you want to learn how to bet these ponies, just consider this page your own personal starting gate!
Is It Legal To Bet On The Pegasus World Cup Online?
Yes, it is! In fact, in more than 40 US states, you can legally bet on horses domestically, whether at tracks, OTBs, or online. Thanks to the Interstate Horse Racing Act of 1978 (IHRA), horse racing betting is not considered sports betting and is not limited by the Federal Wire Act.
That said, not everyone has domestic options available to them, and all domestic horse betting is pari-mutuel – or pool-based – in nature. For real house-banked Pegasus Cup betting odds, you need to sign up at a legitimate online sports betting site that offers an international racebook.
There are no federal US gambling laws banning access to such sites, and only Washington has local mandates barring online gambling (though these are historically unenforced and all top-rated online racebooks will accept members from both states at 18 and up).
Best Legal Online Sportsbooks With Pegasus World Cup Odds
Examples Of Pegasus World Cup Odds
The Following Pegasus horse race odds are available from the top three international online racebooks. However, because the final field is not yet set (and there could be late scratches, DQs, and replacement horses announced leading up to the event), you'll see that different sites don't just have different odds, but they also have different lineups for the race itself.
This is one reason why it's so important to shop lines before placing your wagers, making sure to pick the best odds available on any given horse or parlay ticket. Since joining these sites is fast and free, there's no reason not to give yourself the edge when putting money on the line.
As a final note, different sites offer different horse racing bonuses (i.e. track rebates), which may also play into your decision for where to bet on Pegasus World Cup action.
Pegasus World Cup Schedule
The Pegasus Cup horse race is typically held in January on the third Saturday of January.
With fans allowed at just 20% of normal capacity, the race will have less pomp and circumstance than usual, though you will still be able to watch it on NBC Sports.
Live coverage starts at 4:30 PM and runs through 6:00 PM, with the race's post time slated for just before the 6:00 hour.
What Is The Pegasus World Cup?
The Pegasus World Cup, or Pegasus World Cup Invitational Stakes, is a Grade I Thoroughbred horse race held annually at the end of the typical three-year-old season, open to horses that are four years old.
As a result, many Kentucky Derby, Preakness Stakes, and Belmont Stakes contenders and winners participate in the Pegasus Cup. The race is held at Gulfstream Park (Hallandale, FL) and is contested on a 9-furlong (1 1/8-mile) dirt track.
At the time of its inauguration in 2017, the Pegasus Cup was the richest race in the world, with a massive $12 million purse. However, since its first running, that purse has decreased a bit. Nevertheless, the race is still in line with the biggest Triple Crown races, putting it on even ground with the likes of the Kentucky Derby.
The purse for the 2023 Pegasus World Cup is expected to exceed $3 million. In typical years, only the Saudi Cup has a bigger purse than the Pegasus Cup.
How To Bet On The Pegasus World Cup
In the United States, there are three ways to legally bet on the Pegasus Cup, depending on where you live. You can put money on your Pegasus World Cup picks locally at a track, at a retail or online OTB, or at an international sportsbook offer horse odds.
We prefer the latter for its heightened convenience and ease of use, but all three are viable options for most Americans aged 18 and up.
Racetrack Betting
Betting on the Pegasus Cup is possible at Gulfstream Park where the race is held, but you can also place your wagers at other tracks nationwide, as long as your state participates in simulcast horse betting.
When you bet at a track, the bets are all pari-mutuel in nature, with payouts being based on a pool system. Thus, you won't know what the exact odds for your pick will be until all betting is closed right before the race starts.
This has pros and cons for horseplayers, but many bettors prefer proper house-banked odds, because those odds are locked in as soon as you place your bets.
OTB Betting
OTB betting, which stands for "off-track betting," allows you to place Pegasus Cup bets at satellite locations around your state. These are retail outlets that operate as remote betting venues for the tracks in your state, letting you place your bets without having to travel to the actual tracks themselves.
Most states with active tracks have OTB betting, as do most states with active casinos (which often host OTB kiosks). OTB betting also includes legal online betting via domestic services, provided your state participates in interstate horse betting per the IHRA.
Domestic Internet-based horse betting sites, for the lack of a better term, can be considered online OTBs, and they are also exclusively pari-mutuel.
International Racebook Betting
The best way to bet on the Pegasus World Cup – or any major horse race – is to use an online betting site that operates internationally. The best providers are listed on this page, and they accept most USA horseplayers at just 18 and up.
Additionally, online racebooks offered by legal sports betting sites outside of the US are the only places to make actual house-banked horse bets on the Pegasus Cup, as domestic providers are bound by law to offer only pari-mutuel options.
This way, bettors know exactly how much they stand to win on any given straight or exotic bet, and the model gives horseplayers more access to a variety of lines, like horse race futures odds and cross-sport parlays that can't be found anywhere else.
Pegasus World Cup Field
The 2023 Pegasus World Cup entries have not been finalized, but 12 horses are expected to be invited, with another four alternates.
Should any of the 12 invitees withdraw or be otherwise unable to run, there are four alternate horses that would earn post positions at the big race. These alternates' preferred orders of selection are included in parentheses.
Mobile Betting on the Pegasus World Cup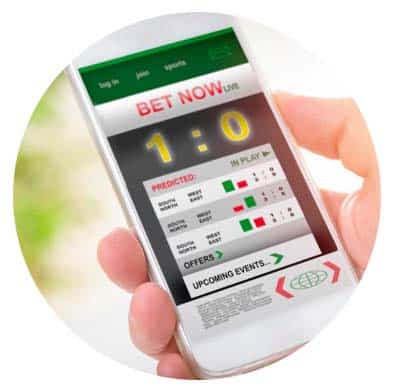 Mobile sports betting is the chief way folks wager on athletics worldwide, and the same is true for horse racing betting. All the top online racebooks featured here support full mobile betting, and because these mobile suites are entirely browser-based.
As such, there is nothing to download or update. Just log into your online betting account, tap on the "Horses" or "Racebook" category, and place your bets.
Best of all, betting on horses via mobile is device agnostic. That means that it doesn't matter whether you're using an iPhone, iPad, or Android smartphone – All the best sites conform to the specs and dimensions of your mobile device, so you'll get a touchscreen-friendly and efficient betting menu of all the Pegasus World Cup odds and other daily horse races from tracks all around the world.
As long as you've got a reasonably current device, an up-to-date web browser, and a Wi-Fi or mobile network connection, you can bet on the Pegasus Cup anywhere, anytime, with full SSL and TLS encryption.
Note: If you use a VPN on your mobile, please disable this when legally wagering on horses at the sites listed here. These respected operators all use strict KYC (Know Your Customer) standards to ensure that the right players always get their payouts on time and in full, and VPNs violate their terms of service.