Vermont Sports Betting – Bet On Sports Legally In VT
Vermont does not have much going on in terms of local sports action. There are no major professional franchises or notable college teams to root for. However, the lack of sports teams does not mean residents must miss out on Vermont sports betting altogether.
VT residents can place bets on their favorite teams because they are one of the many states that participate in sports betting via legally sanctioned offshore sportsbooks. Sports gambling is an exciting way to get more engaged with your favorite sports, and these licensed online betting destinations provide safe and legal means to do so.
This website was created exclusively for Vermont bettors and has information relative to the laws surrounding the sports gambling industry, sportsbooks accepting Vermont residents and more.
Is Sports Betting Legal In Vermont?
Federal Laws In Play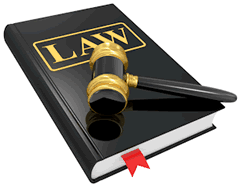 The above laws are the 3 major US federal gambling laws applicable to sports betting. Each one of these laws is responsible for handling a different sector of domestic sports wagering. The Professional and Amateur Sports Protection Act was a federal ban on betting in 46 states, including the Green Mountain State.
It prohibited any form of regulated betting, meaning you will not see any brick-and-mortar sportsbooks accepting wagers or betting options through the lottery. PASPA has been around since 1992 but was repealed by the SCOTUS in May 2018. States now have the right to enact laws to allow domestic sports betting.
The Federal Wire Act blocks all United States based gambling entities from accepting wagers, data, or gaming information across state lines. Originally passed in 1967 and at one point thought to apply to all forms of online gambling, the Federal Wire Act was deemed to only be attached to online betting per a Formal Opinion from the US Department of Justice in 2011.
Nonetheless, in 2019 this opinion changed under the DOJ and the Wire Act was said to apply to all domestic gaming which was not totally intrastate.
The Unlawful Internet Gambling Enforcement Act mitigates the financial side of online gambling. It oversees banks and other financial institutions and how they process transactions from Internet gambling sites. The UIGEA was passed in 2006 and aims to block any illegal financial activity like money laundering, etc. The key takeaway from all 3 laws is that they only apply to domestic sports gambling.
All of the offshore brands listed in this guide are outside US jurisdiction.
State Laws That Affect Sports Betting In VT
VT residents do not have to worry about any specific state laws regarding offshore betting. In the eyes of Vermont's local government, betting through an offshore sportsbook is legal if the source is legally licensed and regulated by a respected body of government outside of the US. VT is part of the 48/50 states allowing betting through an offshore sportsbook.
Legal US sports betting is often done through offshore sportsbooks since there are no laws forbidding them.
Vermont has not shown an interest in domestic wagering legalization. However, we suspect the state will move to legalize this gaming form after nearby states do so and put pressure on the domestic gaming market.
Sportsbooks That Are Legally Licensed To Accept Vermont Residents

There are a lot of online betting destinations. Searching through them to determine which ones are legitimate can be overwhelming. Luckily for you, our team of online gambling industry insiders have done this work for you and compiled a list of the best available sportsbooks accepting Vermont residents.
Each one of these brands has passed our stringent inspection that screens for legal licensing, proper regulation, betting line selection, wagering type variance, strong security features, competent and reliable customer service, generous bonus incentives, accommodating banking options and mobile/live betting capabilities.
All of the sportsbooks listed in this guide have been in the business for years and accept wagers from all over the world. You can browse the sportsbooks for yourself via the links provided in the table. There is no obligation to register for an account or place a bet upon viewing the site.
For our readers looking for further information about the brands listed below check out our USA sportsbook reviews page.

Sports Betting In Burlington, VT
VT is lacking in the local sports department. There are two universities located in the capital city of Burlington that both have sporting programs but due to their size, they only participate in certain sports. Bettors will likely find betting lines for the Vermont Catamounts college basketball team during the season but options are limited for other Vermont sports.
Our recommended sportsbooks do not limit your betting action to teams within your state, so residents have access to any team in the NFL, NBA, MLB, NHL, and NCAA. There are also betting lines on international teams. Popular betting categories include football, basketball, hockey, baseball, soccer, racing, boxing, MMA, tennis, golf and much more.
Frequently Asked Questions About Sports Betting In VT
How Do I Register For An Account?
All you need to do to register for an account is enter in some personal information such as your name, location, age, email, etc. This is used to verify your bettor eligibility. These sportsbooks only accept bettors from countries in which they are allowed to do so; bettors must be at least 18 years of age.
Can I Have Accounts With Multiple Sportsbooks?
Yes. There are no rules against having accounts with multiple sportsbooks. If anything, this would be beneficial in that it would give players access to more betting lines, bonuses and other perks.
How Do I Know These Odds Are Fair?
The odds listed in our suggested sportsbook brands are similar to what you would find in a Las Vegas brick-and-mortar sportsbook. Odds are consistent across multiple brands and are in line with industry standards.
Can I Use My Credit/Debit Card To Make A Deposit?
Yes. Credit/debit cards are acceptable deposit methods—including Visa, MasterCard, and American Express. There is a minimum and maximum deposit levels attached and deposited funds should be available within 24 hours.
Credit/debit cards CANNOT be used for withdrawals per the Unlawful Internet Gambling Enforcement Act.
What Other Deposit Types Can I Use?
Our research indicates that wire transfers, prepaid cards, and cryptocurrencies are the most widely accepted deposit methods for US bettors.
What Wagering Types Are Featured?
Players can place bets on or against the point spread, make a moneyline bet, total (over/under) bet, parlays, teasers, pleasers, props, and futures. Explanations of each wagering type can be found on the site. Some brands offer sections with betting insights and tips to help novice bettors.
How Does Mobile Betting Work?
Players can access these sportsbooks from their smartphone/tablet device via a web-based application (no app download required). You can reach the mobile version by using your device's browser function. The mobile sportsbooks feature the same betting lines, wagering types, etc., however, there are some bonuses exclusive to mobile betting.
Responsive design technology keeps the design and functionality consistent across different screen size dimensions. All Apple, Android, Windows, and Blackberry devices are compatible for use with these mobile sportsbook options.