Super Bowl Betting Guide – Where to Legally Bet on Super Bowl 55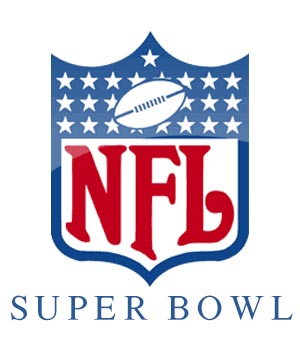 Each year, Super Bowl betting eclipses every other sporting event in terms of volume, with billions wagered on the game, attracting sports bettors in the US and around the world. Hefty bonuses, fancy championship rings, and lucrative endorsement deals increase the competitive nature of the game, making the Super Bowl one of the most exciting sports moments of the year.
Most individuals who are betting on NFL games are seeking competitive lines and payouts, the best odds, and attractive bonus offers. Our Super Bowl betting guide was designed to help you decide how to bet on the big game and how to access reliable, legitimate Super Bowl betting sites that satisfy your specific needs and preferences.
Is It Legal To Bet On The Super Bowl?
Yes, betting on the Super Bowl is legal, and bettors inside of the USA have two options available to them; domestic sportsbooks and international sportsbooks. For gamblers that are not located near a domestic sportsbook, offshore betting sites are a great alternative option, and placing a bet on Super Bowl 55 at one of these sites does not break any federal gambling laws. That's because wagering with a betting site that is operating outside the jurisdiction of the USA is not prohibited in any federal law or state laws in 48 out of the 50 US states.
The states of Washington and Connecticut have passed legislation that forbids all online gambling, but there have been no arrests in those regions. That's because laws target gambling providers and not the bettors.
Furthermore, many of the offshore betting sites that we recommend accept members from CT and WA. Because of these factors, we recommend becoming familiar with regional wagering laws, as well as the terms of membership at online sportsbooks prior to joining and placing a bet.
Best Super Bowl Betting Sites 2020
The following sites have been determined to be the most trusted and reputable offshore sportsbooks currently servicing the United States in 2020. Each site below provides sophisticated security features, attractive signup bonuses, and are either licensed by industry regulators within their governing jurisdiction or are owned and operated by a parent company that is licensed in multiple jurisdictions. Our years of experience with these specific online sportsbooks have proven their services to be reliable, safe, and most importantly, entertaining.
How To Bet On The Super Bowl Online
To bet on the NFL Playoffs and the Super Bowl, gamblers will either have to place a bet at a domestic sportsbook in a legal sports betting state or online with the trusted offshore sportsbooks listed in this guide.
Some US states offer online sports betting now, but most do not. Premium offshore sportsbooks provide reliable and convenient betting options to anyone looking to bet on the Super Bowl, but there are some things you should know before you sign up. Below is a helpful video that will walk you through the process.
Where To Bet On Super Bowl 55 - States With Legal Super Bowl Betting Options
Following is a breakdown of each US state and the options they provide for betting on the Super Bowl, revealing whether they contain state-regulated sportsbooks, feature access to offshore online sportsbooks, or none of the above.  You may be surprised how easy it is to bet on Super Bowl 55 from your region.
The following states currently allow Super Bowl 55 betting entertainment at state-licensed sportsbooks:
Arkansas
Delaware
Indiana
Iowa
Michigan
Mississippi
Nevada
New Hampshire
New Jersey
New Mexico
New York
Oregon
Pennsylvania
Rhode Island
West Virginia
Though there are additional states that have legalized domestic sports betting, they are not included here because they do not currently offer local options for betting on Super Bowl 55. 
The following states do not impose any state laws that prohibit residents and visitors from accessing and placing bets on the Super Bowl at online sportsbooks that are legally operating offshore. 
Alabama
Alaska
Arkansas
Arizona
California
Colorado
Delaware
Florida
Georgia
Hawaii
Idaho
Illinois
Indiana
Iowa
Kansas
Kentucky
Louisiana
Maine
Maryland
Massachusetts
Michigan
Minnesota
Mississippi
Missouri
Montana
Nebraska
Nevada
New Hampshire
New Mexico
New York
North Carolina
North Dakota
Ohio
Oklahoma
Oregon
Pennsylvania
Rhode Island
South Carolina
South Dakota
Tennessee
Texas
Utah
Vermont
Virginia
Washington DC
West Virginia
Wisconsin
Wyoming
**Connecticut and Washington both impose laws restricting online gambling from all sources domestically and offshore. Though these laws are not enforced in any capacity, and our recommended online sportsbooks do accept wagers from bettors in these states, we encourage all Super Bowl fans to adhere to the gambling laws to which they are subject. 
***New Jersey has not passed any laws prohibiting residents from enjoying offshore sports betting.  They have, however, convinced the top-rated offshore sportsbooks to voluntarily discontinue accepting wagers from anyone located within NJ state lines.   Because of this, offshore sportsbooks are not an option for NJ residents. 
What
Can I Place On The Super Bowl
Since the Super Bowl is the biggest sporting event of the year you will find more betting lines on this single game than you will on most other sports in general. The kinds of NFL bets that you can place online including Point Spread, Money Line, Totals, Prop bets, Live, In-Play betting, Parlays, Teasers, and Futures.
🏈 Odds Provided by Bovada:
Kansas City Chiefs

+275

Pittsburgh Steelers

+500

New Orleans Saints

+650

Tampa Bay Buccaneers

+800

Seattle Seahawks

+1000

Green Bay Packers

+1100

Baltimore Ravens

+1800

Los Angeles Rams

+1800

Indianapolis Colts

+2000

Buffalo Bills

+2500

Tennessee Titans

+2500

Arizona Cardinals

+3000

Cleveland Browns

+5500

Las Vegas Raiders

+5500

Miami Dolphins

+5500

Minnesota Vikings

+10000

Philadelphia Eagles

+10000

New England Patriots

+12500

New York Giants

+12500

San Francisco 49ers

+12500

Chicago Bears

+15000

Dallas Cowboys

+15000

Detroit Lions

+20000

Washington Football Team

+20000

Carolina Panthers

+25000

Los Angeles Chargers

+30000

Denver Broncos

+40000

Houston Texans

+40000

Atlanta Falcons

+50000

Cincinnati Bengals

+150000

Jacksonville Jaguars

+200000
Is Live Betting Allowed For The Super Bowl?
Yes. The sportsbooks listed in this guide all offer live/in-play betting options during the Super Bowl, NFL Pro Bowl, Playoffs, and more. Don't throw in the towel if your bet fails early in the first quarter. Get back in on the action with the live wagering odds that our recommended betting sites allow for.
Live in-game wagers can be placed on halftime or quarter leaders, winning teams, as well as prop bets that allow for bets to be placed on almost any in-game occurrence imaginable. The live odds update throughout the game, allowing for bets to be placed until the final seconds run off the game clock.
Mobile Super Bowl Betting
Our recommend sportsbooks on this page allow for mobile Super Bowl betting from almost anywhere in the USA with a solid internet connection. Any current iPhone, iPad, or Android device can access the web apps provided by our top betting sites by entering the address into a current mobile browser such as Google, Chrome, Opera, Safari, and Firefox. The performance will resemble that of a downloadable app but doesn't require a visit to the Google Play or App Store. Place a wager from your back porch, or at the sports bar, on the Super Bowl using the web apps provided by the sportsbooks listed in this guide.
Banking Options for Betting on the Super Bowl
Our top-rated betting sites allow for a large variety of sports betting deposit and withdrawal options, but the only method that can provide a same day payout is cryptocurrency (Bitcoin, Bitcoin Cash, Ripple, Ethereum, Litecoin, Tether). Offshore sportsbooks prefer crypto because of their unregulated status and secure transaction protocols. Other banking methods for withdrawal and deposit include, but are not limited to:
Deposit: Credit Cards, Debit Cards, Wire Transfer, Third-Party Money Transfer Services, Cashier's Check, Cryptocurrency
Withdrawal: Wire Transfer, Voucher, Cashier's Check by Courier, Cryptocurrency
How To Watch Super Bowl LV
Date: February 7, 2021
Location: Tampa, Florida
Broadcast: CBS
Time: TBA
Teams: TBA
Halftime Show: TBA
Online: TBA
Stream: TBA
How To Fund Your Super Bowl Bets
All of the online sportsbooks listed on this page offer multiple options for depositing funds into your account. Based on our own personal experience as sports bettors, our top recommendation for fast and easy deposits is cryptocurrency. There are several reasons that we lean this direction:
Instant deposits and same day payouts
Secure transactions
Anonymity - A lot of people just feel better when there is no way for their identity to get stolen when making online payments - and cryptocurrencies provide this.
Doesn't require you share your credit or debit card numbers with the sportsbook
The sportsbooks listed on this page all accept Bitcoin deposits and withdrawals.  However, there are multiple crypto options depending on which sportsbook you choose, including Bitcoin Cash, Ethereum, Dash, Litecoin, Ripple, Ox, and Zelle to Bitcoin.
Same Day Payouts at Super Bowl Betting Sites
Cryptocurrency is your only option for same-day payouts from any sportsbook,  If you win big for Super Bowl 55, getting your payout the same day is a definite upside. For those of you who are new to using crypto, it is not nearly as complex as it may seem.
In order to request your winnings with Bitcoin or any other crypto, you must also use that option for depositing funds into your account. For the most simplified option, try using Zelle to Bitcoin at Bovada. Our Bovada review explains the simple process of using Zelle to instantly purchase Bitcoin without a waiting period.
Those who already have an established crypto wallet and have purchased Bitcoin or one of the other cryptos in the past may be able to avoid the initial waiting periods for purchasing the digital currency. In this case, you can just purchase and send any of the accepted forms of the currency to your sports betting account.
You can also visit Bovada using the link above and read their guide to buying Bitcoin, Bitcoin Cash and using Zelle to fund your account. It really is the safest and easiest way to get your Super Bowl winnings paid out fast.