Michigan Sports Betting – Bet On Sports Legally In MI
Michigan, or the Great Lakes State, is no stranger to sports. With several major sports franchises, betting on local teams is popular. Michigan is one of the many states with access to legal sports betting and where residents are free to bet on their favorite teams with legally sanctioned offshore sportsbooks.
Since Michigan has no brick-and-mortar sports wagering locations, these offshore sportsbooks provide the best option for residents. Most of the sports action is centered in Detroit, but residents anywhere in the state can get in on betting through one of our suggested websites.
This page was crafted specifically for Michigan residents and has plenty of information regarding the legalities of sports wagering, which sportsbooks accept Michigan bettors, how the sportsbooks work and more.
Is Sports Betting Legal In Michigan?
Federal Laws In Play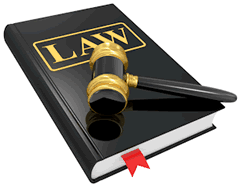 American sports wagering revolves around 3 major US federal gambling laws. These laws are:
PASPA was a federal ban on sports betting that kept 46 states from hosting any type of sports gambling activity. Michigan was one of the banned states. The PASPA act was ruled unconstitutional by the Supreme Court in 2018.
The Federal Wire Act prevents domestic-based gambling businesses from operating interstate and the Unlawful Internet Gambling Enforcement Act (UIGEA) deals with banks and how they process transactions with online gambling sites. These 3 laws have jurisdiction over the United States based sports wagering, not the licensed offshore sportsbooks suggested in this guide.
State Laws That Affect Sports Betting In MI
Michigan does not have any state laws barring offshore sportsbooks. The state is even considering domestic gaming expansion to include wagering opportunities, however, there is push back from the governor about the bills current state. At this time, MI does not have any authorized wagering options and thus it is illegal to participate in MI-based betting.
However, MI residents are free and clear to place bets on sports through licensed offshore brands. The Great Lakes State is one of the many states where offshore sports gambling sites are legal. State laws in Michigan do not outlaw any form of offshore online wagering so residents can bet with legal US friendly sportsbooks.
Michigan sports fanatics can find betting lines for NCAA football games, NFL football games, NBA basketball match-ups and MLB Baseball games with offshore sportsbooks.
Sportsbooks That Are Legally Licensed To Accept Michigan Residents

Below you will see a table containing several online sports betting destinations. Each one of these sportsbooks has been put through our rigorous screening process that checks for items like legal licensing, regulation, betting line and wagering type selection, security settings, customer support, mobile/live betting capabilities and bonuses.
Our team of online gambling experts has pinpointed these select websites because they meet all of our qualifications. MI residents can rest assured they are betting on sports both safely and legally through these operators. You can browse through them by clicking on the links provided below.
For our readers looking for more detailed information about the brands listed below, check out our unbiased reviews page.

Sports Betting In Detroit, MI
Detroit is the largest city in Michigan and hosts the largest metropolitan area. Locals have the Lions (NFL), Tigers (MLB), Red Wings (NHL) and Pistons (NBA) to rally behind. Betting lines are available on each of these teams throughout the season. No Detroit team has made any sort of headway in recent seasons, but their fans are considered some of the most loyal.
College Sports Betting In MI
Sports gambling is not limited to major professional teams. Michigan hosts two successful Power 5 Conference football programs in the Michigan Wolverines and the Michigan State Spartans. Residents can bet on either team through the licensed sportsbooks recommended in this guide.
Frequently Asked Questions About Sports Betting In Michigan
How Do I Make An Account With A Sportsbook?
All you need to register for an account with one of our recommended sportsbooks is some personal information like your name, age, email address, location, etc. Sportsbooks use this information to verify that you are eligible for acceptance.
How Old Do I Have To Be In Order To Use An Offshore Sportsbook?
Bettors must be at least 18 years of age.
Can I Place A Bet Without Having An Account?
No. Once you register for an account, you must make a deposit. At that point, you will be able to place a bet. You are free to examine the site prior to signing up to see if it has everything you are looking for.
Can I Bet On Teams Outside Of Michigan?
Yes. These online sportsbooks allow you to bet on any team in the NFL, MLB, NHL, and NBA. You can wager on NCAA teams and will even find international betting lines.
How Do I Make A Deposit?
Once you have registered for an account, navigate to the banking page. Bettors must select their preferred deposit method from the list of available transactions. Some of the most common deposit methods include credit/debit cards, wire transfers, and electronic currencies.
There are minimum and maximum deposit limits associated with each method.
When Can I Claim My First Bonus?
Bonuses are funds given to bettors at no additional cost. They allow bettors to spread out their bets or wager even more money on one line. You are eligible for your first bonus upon making your initial deposit.
It will most likely be a match bonus, where the sportsbook matches your deposit by a percentage up to a certain amount.