Legally Betting on Big Brother Brasil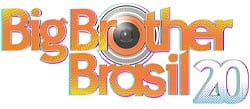 Entertainment betting is increasing in popularity, and Betting on Big Brother is one of the most intriguing bets available in reality television. Odds are, Big Brother betting is in your future.
Entertainment betting is gaining popularity, and more sportsbooks are offering odds on the best reality competition shows. Betting on Big Brother has emerged as one of the best entertainment bets out there because of its constant, in-game status and weekly evictions.
Big Brother is a reality show that first debuted in the Netherlands in 1999. The reality game show involves the placing of several strangers inside of a home that is closed off to the outside world. They are not allowed the use of telephones or media devices and must compete for several weeks to win a large cash prize.
The concept quickly caught on in other television markets across the globe, with dozens of countries adopting their own version of Big Brother. The USA began its version in 2000, and Brazil launched Big Brother Brasil in 2002, making it the third longest-running edition of the show behind USA and Spain. The grand prize winner for Big Brother Brasil is awarded after a public vote determines a winner between the final two contestants.
Is Betting on Big Brother Brazil Legal?
Yes, it is legal to bet on Big Brother Brasil throughout the United States if you place a wager with a licensed, regulated sportsbook operating domestically or use an offshore sportsbook operating online.
Washington and Connecticut have passed legislation that specifically outlaws online gaming in all of its forms, but everywhere else in the USA is fair game for Big Brother betting. US gambling laws do not forbid US players from placing bets with an offshore sports betting service.
What Sportsbook Should I Use to Legally Bet on Brazil's Big Brother Season 20?
We recommend the sportsbooks listed below because they have passed our extensive review process. That means they process millions of dollars in online transactions per day, use the latest cybersecurity and encryption methods, and have been a reputable name in the industry for years.
We also recommend joining more than one sportsbook so that you can shop around for the best odds. One of the most common betting lines offered for Big Brother is futures odds on who will win the grand prize at the end of the season. This line will be presented in American odds, and some sportsbooks will offer better payouts than others, so it is advantageous for the bettor to have an account with multiple sportsbooks.
Check out the sportsbooks recommended below or our reviews page, and you'll see that the betting lines are different at each site. You can cruise the odds at each site without registering, so go ahead and have a look around at each one.
Odds provided by Bovada
Felipe Prior +125
Babu Santana +350
Rafa Kalimann +400
Thelma Assis +550
Gizelly Bicalho +1000
Manu Gavassi +1600
Mari Gonzalez +3300
Flayslane Da Silva +5000
Marcela McGowan +6600
Gabi Martins +8000
Ivy Moraes +10000
Daniel Lenhardt +20000
How to bet on Big Brother Brazil
The first thing you'll need to do to bet on Big Brother is register with a recommended sportsbook.
Registering with an offshore, online sportsbook will require the creation of an account. This will involve choosing a login and password and entering some personal information such as your address.
After registering, you will typically be led to a page asking you to make your initial monetary deposit. Common banking options include most major credit/debit cards, cryptocurrency, or wire transfer. You can bypass the deposit screen if needed and supplement your account later.
Be sure to check out the bonus section. All our recommended sportsbooks offer a bonus that will match a percentage of your initial deposit with them. Read the fine print for these deposits, as many require rollovers and other stipulations.
Once you've done all of that, you can start cruising the betting lines and deciding which Big Brother odds intrigue you the most. You can find Big Brother betting lines posted under the Entertainment section of the online sportsbook.
Big Brother Betting Tips
The best aspect of betting on Big Brother is that the action continues for many weeks. Within a few days of the cast being announced, odds will be placed on which contestant will take home the grand prize. Odds are posted each week regarding which cast member will be evicted, but other entertainment prop bets pop up often.
To make the Big Brother betting fun last the whole season long, it is advised that the maximum amount of money that you place on any given wager should not exceed 3% of your bankroll. You can always place a more substantial bet if you feel more confident but setting a betting limit and sticking to it is the best strategy for betting on Big Brother Brasil.
What Kind of Bets Can be placed on Big Brother Brasil?
The most common type of bet for Big Brother Brasil is betting on who will win the championship. They are typically posted within a day or two of the cast being announced, and the odds will update as the season progresses. Once the season gets going, other types of bets will include:
Who Will Be Evicted Live on Air in Episode 1 Of Big Brother?
Who Will Be Named 'Head of Household' Live on Air in Episode 1 Of Big Brother?
Will the Live Elimination Vote in Episode 1 Of Big Brother Be Unanimous?
Will Anyone Kiss Live on Air During in Episode 1 Of Big Brother?
Will Anyone Swear or Be 'Bleeped' Live On-Air During Episode 1 Of Big Brother?
Will Any Male Contestant Wear A Sleeveless T-Shirt Live on Air in Episode 1 Of Big Brother?
Will Two or More Contestants Get into A Fistfight Live On-Air During Episode 1 Of Big Brother?
Will Any Contestant Be Booed by The Audience Live On-Air During Episode 1 Of Big Brother?
About Big Brother Brasil Season 20
Big Brother Brasil debuted in 2002, and like all other versions of Big Brother, is based on the original Dutch television show of the same name that debuted in 1999. The Brazil version of the show has completed the most seasons behind the United States and Spain versions.
Past Winners of Big Brother Brasil (Brazil)
1. Kleber de Paula
2. Rodrigo Leonel
3. Dhomini Ferreira
4. Cida dos Santos
5. Jean Wyllys
6. Mara Viana
7. Diego Gasques
8. Rafinha Ribeiro
9. Maximiliano Porto
10. Marcelo Dourado
11. Maria Melillo
12. Fael Cordeiro
13. Fernanda Keulla
14. Vanessa Mesquita
15. Cézar Lima
16. Munik Nunes
17. Emilly Araújo
18. Gleici Damasceno
19. Paula von Sperling
20. TBA