Legally Betting Big Brother Odds
Big Brother Odds For All Versions Are Offered Online
Big Brother (USA) Begins On CBS Each Summer
Bet On Big Brother At Online Entertainment Sportsbooks Now
Big Brother is one of the longest-running reality television series on the air today and is also one of the most intriguing wagers available in the realm of entertainment betting. If you are into the best that reality TV has to offer, then odds are, Big Brother betting action is in your future.
Entertainment betting is gaining popularity, and more sportsbooks are offering odds for the best reality competition shows. Betting on Big Brother has emerged as one of the top entertainment bets out there because of the constant live feeds, ongoing competitions, and weekly evictions.
Whether it is Big Brother Brasil, Big Brother Canada, or the US version, if there are odds on it, we'll cover it here. Don't worry. We won't give away any BB spoilers. What we will give is the best advice on the web for betting on Big Brother, and keeping bettors in the HOH room without fear of eviction. Read on to find out more.
Best Big Brother Betting Sites
Is Betting on Big Brother Legal?
Yes, it is legal to bet on TV shows, Film, and music odds throughout the United States if you place a wager with a licensed, regulated sportsbook operating domestically or use an offshore sportsbook operating legally online. Domestic sportsbooks have yet to embrace entertainment betting as an option so international sportsbooks are the best destination for betting on Big Brother, betting on the Amazing Race, Love Island, American Idol, and other competition reality shows at the moment.
Washington has passed legislation that specifically outlaws online gaming in all of its forms, but the sites we recommend in this guide do accept members from there as it is up to the bettors to understand their regional restrictions. The restrictions in WA have yet to be enforced but are still in place regardless.
About Big Brother Brasil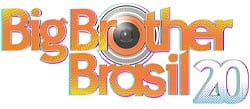 Big Brother Brasil debuted in 2002, and like all other versions of Big Brother, is based on the original Dutch television show of the same name that debuted in 1999. The Brazil version of the show has completed the most seasons behind BB USA and BB Spain.
Twenty house guests are split up into two teams of ten, one consisting of celebrities and the other of civilians. Over the course of 100 days (and 100 episodes!), these twenty players must outwit and outlast each other and become the final head of household, securing the grand prize of R$1.5 Million.
The game operates very much like its USA counterpart, with weekly nominations, veto ceremonies, evictions, and head-of-household competitions. Also, like other versions of BB, Big Brother Brasil incorporates its own twists, such as the "Power of No," where houseguests can disqualify players from HoH comps, and "the Big Phone," which randomly rings and can give good or bad consequences to the person that answers.
BB Brasil selects its winner by public vote, with the final grand prize winner being the houseguest that received the highest overall percentage.
About Big Brother USA
Each July 8, a new season of Big Brother begins on CBS to the delight of reality television fans across the United States. Each season entails 12 (or more) strangers living in the BB House for the summer in a battle for $750,000.
Big Brother Season
Back once again is Julie Chen Moonves, who has been the host of each and every season of Big Brother USA since its inception in 2000. Chen is married to Les Moonves, a former high-ranking CBS executive who was forced to resign in September 2018 after allegations of sexual harassment had been levied against him.
In a show of support, Chen began signing off of Big Brother broadcasts using the additional name of Moonves when previously she was known simply as Julie Chen. The addition of his last name has not harmed Chen's employment status at CBS, as she has signed additional contracts following her husband's departure.
About Celebrity Big Brother (USA)
Celebrity Big Brother (USA) began in the spring of 2018 and ran for two seasons, and after a two-year hiatus, returned in 2022. The rules are the same as other versions, but it is an abbreviated game that is completed within weeks rather than months.
Although the celebrity version of BB didn't seem to gain a significant following in its initial run, it proved popular enough to be renewed for a third season and perhaps more.
Celebrity Big Brother Season 3 Winner: Miesha Tate
Celebrity Big Brother Season 2 Winner: Taymar Braxton
Celebrity Big Brother Season 1 Winner: Marissa Jaret Winokur
How to Bet on Celebrity Big Brother
The first thing you'll need to do to bet on Big Brother is register with a recommended sportsbook.
Registering with an offshore, online sportsbook will require the creation of an account. This will involve choosing a login and password and entering some personal information such as your address.
After registering, you will typically be led to a page asking you to make your initial monetary deposit. Common banking options include most major credit/debit cards, cryptocurrency, or wire transfer. You can bypass the deposit screen if needed and supplement your account later.
Be sure to check out the sportsbook bonus section. All our recommended sportsbooks offer a bonus that will match a percentage of your initial deposit with them. Read the fine print for these deposits, as many require rollovers and other stipulations.
Once you've done all of that, you can start cruising the betting lines and deciding which Big Brother odds intrigue you the most. You can find Big Brother betting lines posted under the Entertainment section of the online sportsbook.
Celebrity Big Brother Betting Tips
The best aspect of betting on Big Brother is that the action continues for several weeks. Within a few days of the cast being announced, odds will be placed on which contestant will take home the grand prize. Odds are posted each week regarding which cast member will be evicted, but other entertainment prop bets pop up often.
To make the Big Brother betting fun last the entire season, it is advised that the maximum amount of money that you place on any given wager should not exceed 3% of your bankroll. You can always place a more substantial bet if you feel confident but setting a betting limit and sticking to it is the best strategy for long-term action.
Celebrity Big Brother Bet Types
The most common type of bet for Big Brother are futures odds for who will win the season. They are typically posted within a day or two of the cast being announced, and the odds will update as the season progresses. Once the season gets going, other types of bets will include:
Who Will Be Evicted Live on Air in Episode 1 Of Big Brother?
Who Will Be Named 'Head of Household' Live on Air in Episode 1 Of Big Brother?
Will the Live Elimination Vote in Episode 1 Of Big Brother Be Unanimous?
Will Anyone Kiss Live on Air During in Episode 1 Of Big Brother?
Will Anyone Swear or Be 'Bleeped' Live On-Air During Episode 1 Of Big Brother?
Will Any Male Contestant Wear A Sleeveless T-Shirt Live on Air in Episode 1 Of Big Brother?
Will Two or More Contestants Get into A Fistfight Live On-Air During Episode 1 Of Big Brother?
Will Any Contestant Be Booed by The Audience Live On-Air During Episode 1 Of Big Brother?
About the Big Brother Reality TV Show
Big Brother is a reality show that first debuted in the Netherlands in 1999. The show involves the placing of several strangers inside of a home that is closed off to the outside world. They are not allowed the use of telephones or media devices and must compete for several weeks to win a large cash prize.
The concept quickly caught on in other television markets across the globe, with dozens of countries adopting their own version of Big Brother. The USA began its version in 2000, and many other countries created their own version in the following years, including Brazil, Canada, and Spain.
The name Big Brother is derived from the George Orwell novel 1984, and any indication of older brothers is a reference to "the man" surveilling all movements and actions of the citizenry. Incidentally, siblings Cody and Paulie Calafiore have competed in the series, but not during the same season. Paulie will need to return once more if he wants to tie his brother's win total with one BB championship.
About Big Brother All-Stars (USA)
After being postponed for nearly a month, Big Brother Season 22 debuted on August 5th of, 2020 with their second All-Star competition featuring previous favorites from the past. It took a while to get COVID-19 precautions in place, but now the show is off and running and provides not only the perfect environment for quarantine but the perfect remedy for entertainment and betting for the show's legions of viewers.
The rules are just like previous seasons of Big Brother. 16 houseguests enter, and one will exit on the final day with a $500,000 grand prize. Each week, a head of household (HOH) competition is held. The winner of the HOH will get to use the posh upstairs bedroom and bathroom for the week and will select two nominees to be up on the block for potential eviction.
Before the live eviction ceremony is held, there is a veto competition where the HOH, the two nominees for eviction, and a random selection of other competitors in the house battle to earn the power to remove a player from the block. If a player removes another player from the block, the HOH must select another player to replace them. The veto holder who removes a player from the block cannot be selected as the replacement nominee.
A day or two after the veto ceremony is complete, the house will vote live on national television on which of the two nominated houseguests will be evicted. After the eviction, the houseguests typically gather for another HOH competition. The previous week's HOH is not allowed to participate in the following week's Head of Household competition.
These activities continue until only three houseguests remain. At that time, a final HOH competition is held, and the winner selects the player from the remaining contestants that they want to bring with them to the final two. Once that happens, the houseguests who made it to the jury house, typically the last 7-9 evictees prior to the final 2, vote to select who will win the grand prize. The second-place winner receives $50,000, and America gets to vote on their favorite houseguest, who receives a cash prize of $25,000.
Big Brother All-Stars Cast
Christmas Abbott
David Alexander
Nicole Anthony - Evicted Day 16
Dani Briones
Cody Calafiore WINNER
Kevin "KC" Campbell
Tyler Crispen
Bayleigh Dayton - Evicted Day 27
Nicole Franzel
Memphis Garrett
Enzo Palumbo 2ND PLACE
Janelle Pierzina - Evicted Day 23
Kaysar Ridha - Evicted Day 30
Da'Vonne Rogers
Keesha Smith - Evicted Day 9
Ian Terry - Evicted Day 44