Legal FIFA Sims And eSports Betting
New Version Released Each September
Available On PC, Xbox Series X, Xbox One, PlayStation 4, & PlayStation 5
Bet On FIFA eSports And Sims Now
Wagering on simulated sports is an emerging trend in legal sports betting, and legal FIFA sims betting is no exception. FIFA from Entertainment Arts is one of the top-selling sports video game franchises in existence, so it is no surprise that it finds itself listed amongst betting lines for other popular video game series such as Madden, NBA 2K, and NASCAR: Ignition.
Reading through our FIFA sims betting guide will inform gamblers about the legalities of wagering on FIFA. We'll reveal the best FIFA betting sites and will advise bettors on what they can expect to find upon arrival. Don't run the risk of drawing a red flag. Read our primer and take the path of least resistance toward big paydays and safe online betting.
Is FIFA Betting On Sims & eSports Legal?
Currently, domestic sportsbooks are not accepting wagers on simulated sports that include FIFA odds. However, most bettors inside of the USA have the option of wagering on FIFA bets for sims and eSports with a sportsbook operating online that is located outside of the United States' jurisdiction.
That is because gambling laws do not mention offshore gambling, and therefore, no laws are being violated when participating. Washington has passed laws that forbid all online gambling, but since wagering regulations target illegal providers and not the bettors themselves, we've yet to hear of any fines or arrests in that state.
Additionally, many of the betting sites that we recommend for wagering on simulated FIFA games accept members from WA. That's why it is imperative that bettors are familiar with regional gambling laws as well as the terms and conditions of membership at each online sportsbook.
Best FIFA Betting Sites For eSports & Sims
What Are FIFA Sims?
Sims, or simulations, are electronically produced athletic contests that do not involve any human component controlling the action. FIFA simulations use the popular FIFA soccer video game franchise from EA and pit two CPU-controlled teams against each other, with betting odds placed on the action.
The odds are determined by the performance indicators and team makeups of each squad, which are reflections of real-life attributes. Games are typically set to 10-minute halves and can be seen via live video feeds hosted at your favorite betting site or on the popular video game streaming platform Twitch.
FIFA Simulation Software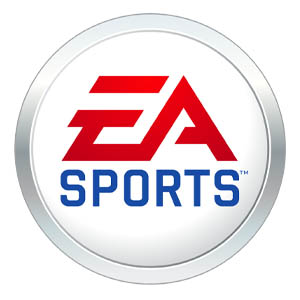 The engine used for legal FIFA soccer sims betting is the popular FIFA video game series from Entertainment Arts. First debuting in 1993 on PC and home consoles, the FIFA franchise quickly took the title of best soccer game on the market and maintains that status today.
Each September, a new version of the game is released featuring updated players, rosters, teams, and stats.
How To Bet On FIFA
Below we have outlined the differences between the betting odds that are offered on games that are hosted using FIFA. Although each variety is similar, there key differences that separate legally betting on eSports from sports simulation gambling and wagering on virtual sports which must be known prior to placing any action on them.
Sims and eSports are nearly identical, with the major difference being that instead of CPU vs. CPU gameplay, eSports action is controlled by real professional video game players. Odds that are placed on eSports are determined based on the skills of the human gamers, as well as the attributes of the players and teams that they select to compete with. Both sims and eSports use popular video game franchises as the operating software.
Simulations of FIFA games are competitions between computer-controlled opponents. Game parameters such as duration, weather conditions, and match types are selected and declared in the betting lines prior to the match. FIFA betting odds for sims are set based on the attributes of the virtual soccer players and the makeup of each roster. These attributes reflect the skills of real-life players, so historical data is useful for betting research.
Virtual sports are an outlier from eSports and sims. Virtual sports do not use video games, instead opting for custom software that features generic teams and competitors that lack historical data. Random numeric data is inserted into the software to create results, which are shown in brief, 2-minute highlight reels. Virtual sports more closely resemble slots and games of chance than actual competitions like sims or eSports.
Mobile Betting On FIFA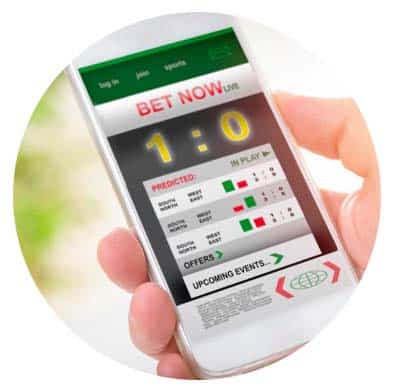 Our recommended sportsbooks offer mobile FIFA betting through their web apps. These aren't downloadable applications that require a visit to the Google Play or Apple App Store. All that is required is an up-to-date mobile browser (like Google Chrome, Safari, Opera, or Firefox), an internet connection, and a membership at any legal offshore sportsbook listed here.
The responsive design tech used in these sports betting web apps conforms to iPad, iPhone, and Android device screen sizes for performance that feels like a native betting app. Best of all, there's never anything to download or update, and you can bet on soccer sims from anywhere in the USA!
Live FIFA Betting
Live betting allows gamblers to keep wagering throughout the duration of a given game, and it features odds that update in real-time as the contest progresses. In-game live betting is a nice perk because it allows gamblers the freedom to bet on FIFA sims whenever they want, without having to bend it like Beckham to bet schedules or focus all of their strategies on pre-game bets.
Sportsbook Banking Options
We highly recommend using popular deposit methods like Bitcoin (BTC) for depositing and withdrawing with legal offshore betting sites. It is the industry's preferred method due to crypto's unregulated status which allows for hassle-free transactions. Bitcoin and other cryptocurrencies are also the only way to secure a same day payout from online FIFA sims betting sites.
Popular cryptocurrencies we've seen accepted include Bitcoin, Bitcoin Cash, Stellar, Ripple, Litecoin, and Ethereum. Other more traditional methods of withdrawal and deposit include:
Deposit:
Cryptocurrency: Bitcoin, Bitcoin Cash, Ripple, etc
Credit/Debit Cards
Wire Transfer
Cashier's Check
Money Order
P2P (MoneyGram, Western Union)
Withdrawal:
Cryptocurrency (only option for same-day payouts)
Wire Transfer
Cashier's Check By Courier
Money Order
P2P
Sportsbook Bonus Offers
The sportsbooks we've recommended for FIFA betting offer bonuses for new members that will enhance their bankrolls with extra cash. A legal sportsbook bonus might give bettors a 50% match on their initial deposit, up to a certain amount of money, like $500 or more. If you deposit using Bitcoin or an altcoin, you can usually get even better bonuses. Rollover terms and conditions apply, and accepting a bonus is not a requirement of membership.