Arkansas Sports Betting – How To Bet On Sports Legally In AR
Online Sports Betting Legally Available In AR Via Offshore Sportsbooks
Arkansas Domestic Sports Betting Available Via In-Person Locations
Domestic Mobile Sports Betting Apps Debuted In April 2022
Betting - and gambling as a whole - was previously restricted in Arkansas. However, the Natural State launched domestic sports betting on July 1st, 2019. Anyone 21 years of age or older can now legally bet on sports at retail casinos, using a domestic Arkansas sports betting app, or online with offshore sportsbooks.
The following guide reveals the best routes for all legal sports betting in Arkansas and the laws pertaining to each type, be it mobile, online, or in-person. Also covered are what sports can be bet on in Arkansas as well as frequently asked questions about AR sportsbooks.
Is Sports Betting Legal In Arkansas?
Yes. Sports betting was passed by a voter referendum in November of 2018. Oaklawn Racing Casino Resort was the first to begin accepting wagers. In October 2019, the tribal Saracen Casino Resort also started accepting wagers, with the Southland Casino later following suit. In April of 2022, the state's lone mobile sportsbook app began accepting wagers.
In addition, offshore sportsbooks are accessible to AR bettors. Arkansas state laws have no mention of placing bets with an offshore sportsbook and no restrictions for offshore online gambling and is one of the many states that permit betting on sports through these international, web-based options. The legal sports betting sites listed below fall under the offshore category and are our top recommendation for Arkansas gamblers.
Arkansas Sports Betting Laws
AR voters in the state approved a ballot measure known as "Issue 4" during the 2018 midterm elections that legalized and authorized sports betting at four land-based casinos in Arkansas. The state-regulated sportsbooks launched on July 1, 2019.
In March of 2021, mobile sports betting in Arkansas launched with its first sportsbook app - Betly Arkansas. 
Arkansas Sports Betting Bills
As a result of a new bill proposed by the House, residents of Arkansas can likely expect to see the expansion of legal sports betting within the next year. While the practice is currently legal in the state's four brick-and-mortar casinos, HB1942 seeks to extend this liberty to online gaming pools.
Should the Arkansas sports betting bill pass, casinos in the state will be able to partner with licensed online sportsbooks within 90 days of its confirmation. The bill is set to be revisited during the 2022 legislative session. For more information regarding this bill and the legality of sports betting across the nation, visit our sports betting bill tracker.
Top Online Sportsbooks For Arkansas Residents
Below you will find a list of the top reviewed offshore sports betting sites legally accepting AR residents. We only include the most reputable legal online sportsbooks for players in the United States and can recommend these destinations without hesitation.
These sportsbooks maintain a strong reputation among both bettors and industry professionals and are known for providing a wide range of betting lines and odds that are comparable with the Vegas bookmakers.
You will find that they each provide attractive bonus offers, a strong selection of sports coverage, an efficient and secure banking suite, and overall high-quality betting experience.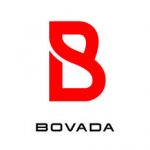 Is Bovada Legal In
Arkansas

?
Absolutely. Arkansas has legalized state-regulated sportsbooks, but their new gambling laws do not restrict or prohibit residents from enjoying online sports betting at a trusted online sportsbook such as Bovada, which is operating legally within the international sports betting industry and bases its operations out of CR.
Bovada Sportsbook

#1 USA Betting Site
 ✔ Pros
Welcome Bonus of 50% up to $1,000
Operating From The Legal Jurisdiction Of Costa Rica
Same Day Payouts with Bitcoin
Options to Use Venmo, Paypal with Vouchers
Also Offers Casino, Poker, and Horse Racing
Wide Selection of Sports Coverage & Wagering Options
 ✘ Cons
Does Not Accept Players From NJ, NV, DE, NY, or MD
Best Sports Betting Sites in Arkansas
Local Arkansas Sportsbooks
Currently, the Oaklawn Racing Casino Resort, the Saracen Casino Resort, and the Southland Casino have licenses to offer domestic sports betting. Oaklawn is located in Hot Springs Arkansas, about an hour west of Little Rock.
They are probably most known for their horse racing but they have plans to build a $100 million expansion project with plans to incorporate sports betting into the existing racebook on the casino floor. The Saracen Casino Resort is a tribal venue in Pine Bluff, and Southland is in West Memphis.
Mobile sports betting is offered in Arkansas via their state-regulated sportsbook app by the name of Betly Arkansas and is available via Apple and Android devices to 21 and over gamblers.
AR Sports Betting Details
The following details are to be enforced by the Arkansas Racing Commission (ARC). The ARC will oversee the sports betting industry in the state, collect taxes, and issue operating licenses.
Legal Sports Betting: In-state + offshore
Minimum Sports Betting Age: 21+ domestic, 18+ offshore
Land-Based: Four Locations
Online: Doemstic, Offshore
Mobile: Domestic, Offshore
In-Play: Domestic, Offshore
State Sportsbook Revenue: $975,984
Eligible Operators: Oaklawn, Southland, Saracen, Betly Arkansas
Commission: Arkansas Racing Commission
Licensing Fee: $250,000 max.
Tax Rate: 13%
Tax-Funded: State general revenue, Racing Commission purses
What You Can Legally Bet On In Arkansas:
All betting lines, odds, and props for all games, teams, and players across all college and professional sports are allowed at domestic venues and offshore sites
What You Can't Legally Bet On In Arkansas: 
Local: High school athletics
Local: eSports, entertainment betting
No restrictions for offshore
How To Bet On The NBA Playoffs in Arkansas
While domestic and offshore options are on the table for betting on the NBA Playoffs in Arkansas, the international sportsbooks we link to above offer many more perks than retail venues.
Not only do offshore sportsbook sites in AR list more futures odds, game lines, and NBA Playoff odds, but they also feature thousands of NBA prop bets that cover any and all basketball outcomes that occur on and off the court.
Options For Legal Sports Betting In AR
Where Can I Bet On Sports In Arkansas?
Oaklawn Racing Casino Resort
Saracen Casino Resort
Southland Casino
Betly Arkansas Mobile Sportsbook App
Where Can I Bet On Sports Online In Arkansas Without Breaking The Law?
Even though AR has established domestically regulated brick and mortar sportsbooks as well as sports betting applications, there are a;lso a handful of legitimate offshore sportsbook sites that welcome Arkansas-based gamblers and are based outside of the United States.
Is Bovada legal in AR?  Bovada is indeed able to legally accept bets from Arkansas bettors and is widely considered to be the #1 US-friendly offshore sportsbook in the business. Gamblers in the Natural State can also legally enjoy Bovada's casino, poker room, and racebook, as they provide their services from the legal jurisdiction of Costa Rica.
Is MyBookie legal in AR?  Yes, MyBook is licensed and regulated outside of the United States and can legally accept bets from individuals in countries around the world, including the US.
Is BetOnline legal in AR?  Bettors in Arkansas can place bets at BetOnline without fear of violating any type of state or federal gambling laws. BetOnline is another top-rated US-friendly sportsbook, and also provides access to an online casino, poker room, and racebook.
Is XBet legal in AR? Owned and operated by the MyBookie network of online gambling sites, XBet is operating legally within the industry and is gaining momentum with its secure, high-quality betting experience.
Popular Sports to Bet on in Arkansas Right Now
This is a list of some popular sports that are currently in season, however, it is certainly not a listing of every sports category available to Arkansas residents to bet on.  Our sports menu at the top provides more options, and the individual sportsbooks recommended above provide the most comprehensive look at your options. 
2022 NBA Playoffs
NASCAR Betting
Wimbledon Betting
USFL Betting
FCF Betting
Political Election Odds
2022 NHL Playoffs
UFC 274 Betting
Indy 500 Betting
2022 MLB Betting
US PGA Championships
Kentucky Derby Betting
Biggest Sports Betting Cities In Arkansas
Little Rock is the capital and most populated city in the state of AR. While there are no professional teams in Little Rock they are a sports town with a minor league baseball team (Arkansas Travelers), and the Little Rock Trojans (NCAA). Sports betting in Little Rock is often centered around the Arkansas Razorbacks out of nearby Fayetteville, but residents are free to wager on any team at an online sportsbook that services the US.
Legal Arkansas Sports Betting FAQs
Nope. Since the state has legalized local sports betting, and offshore sports betting has never been prohibited in Arkansas, then you will not be violating any state or federal laws by participating in licensed sports betting.
Arkansas does offer some local options for betting on March Madness, or you can opt for one of the legal, top-rated online sportsbooks listed on this page.
They each offer substantial coverage of college basketball betting, and game lines, as well as some of the best odds on NCAAB you'll find anywhere. You will have access to live, in-play betting action as well at these sports betting sites.
There has been no mention of mobile betting in the recently adopted sports betting legislation in Arkansas.  However, to bet from your smartphone or tablet, you can access any of our recommended sportsbooks through your mobile device's browser.
The betting apps provided by these brands are all web-based, mobile-optimized applications, so simply clicking on one of the sportsbook links provided on this page using a current mobile browser will take you to their betting app.
Once all the sportsbooks actually launch in Arkansas, we will know precisely what is and is not restricted at the state level. As far as offshore sportsbooks go, they do not restrict any players from placing bets on professional, collegiate, domestic, or international teams, athletes, and leagues.
Yes. The Oaklawn Racing Casino Resort is now accepting bets on sports, as is the Saracen Casino Resort and the Southland Casino. There are plans for one more domestic sportsbook, but that license has yet to be issued.
Arkansas has established the legal minimum gambling age for sports betting to be 21 years of age. Though most reputable online sportsbooks accept bettors at age 18, this policy would conflict with the state's regulations. All of our recommended sportsbooks expect customers to be aware of and adhere to their state's minimum gambling age.
Sports betting is regulated and overseen by the Arkansas Racing Commission. The ARC is responsible for issuing licenses, collecting taxes, and enforcing regulations.
Arkansas Legislative Resources
If you're from Arkansas and you'd like to express your opinion or see something changed regarding the outlook of sports betting in the state, then below we've included some resources you might find helpful. These resources will allow you to contact the governor, senators, and representatives, so you can be sure they know where you stand on sports betting in the state of Arkansas.
AR Gambling Resources
We acknowledge that gambling and sports betting can be addictive if not done in a responsible manner, which, in turn, can have devastating consequences in your everyday life if you aren't prepared. If you've lost control of your gambling habits, do not hesitate to contact the National Council On Problem Gambling in Arkansas.