Legal Betting on the Academy Awards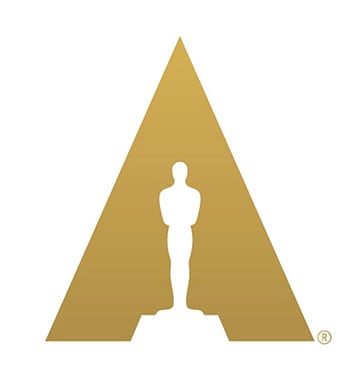 The Oscar Awards Air Each March On ABC
Academy Awards Odds Are Posted For All Major Categories
Oscar Odds For Best Picture, Best Actor, Best Actress, And More!
Academy Awards gets underway each March, and legal Oscars betting is a hot commodity at any sportsbook offering lines on Hollywood's biggest event of the year. While every mainstream entertainment site offers tons of advice on the best Oscars bets, odds boards are the number-one resources for the movies and stars people actually think will win.
If you want to bet on Oscar winners, you can do so at any of our recommended legal sports betting sites that offer entertainment betting. You'll also get dozens of entertainment prop bets to choose from, and you can sign up at multiple different services to get the best possible Academy Awards betting odds for each category.
It's easy and safe to wager on this annual show business celebration, and our brief guide will walk you down the red carpet and right through the online betting process.
Is Betting On The Oscars Legal in 2023?
Yes, you can legally and safely wager on the Oscars if you do so at any top sports betting site over the Internet. If you wish to bet strictly domestically with a state-regulated operator, only New Jersey has US-based Oscars betting, though every major offshore book offers action on most categories.
All that said, Washington bars all forms of online gambling. Nevertheless, their laws seem to be unenforced, and we've never heard of any WA resident being arrested or even fined for betting over the Internet. Still, you are advised to follow all local gambling laws as well as US federal gambling laws.
Best Oscars Betting Sites For 2023
Academy Awards Betting Odds
The Academy Awards 2023 nominations are not out just yet, but most entertainment betting sites have betting options for Hollywood already on the boards. These Oscar futures, or Oscar prediction betting lines, mostly involve odds on various actors getting nominated for an award, and the following wager options are from Bovada.
Be sure to check back as the show approaches for odds on the Academy Award for Best Actor, the Academy Award For Best Actress, the Oscar for Best Film, the Academy Award for Best Director, and many more categories. 
How To Bet On The Academy Awards
Academy Awards betting is simple enough, and if you already have a membership at any legal offshore sportsbook, you can wager on the event as you would any other. However, if you don't already belong to a reputable online betting site, you'll need to sign up with one and make a deposit before you can wager. Fortunately, the process is quick and easy:
(1) Sign up for free at any of our recommended offshore betting sites.
(2) Make a deposit using your credit card, debit card, Bitcoin, bank wire, or other supported method.
(3) Select a new member deposit bonus or choose to forego any offered promotions.
(4) Browse the betting boards, entering a wager amount for each bet you wish to place.
(5) You can assemble Oscar parlay tickets or submit each bet individually. Just follow the on-screen instructions for either option.
(6) Pop some corn, crack open a cold Coca-Cola, and enjoy the show!
Academy Awards Nominees
The nominations for the Academy Awards will be announced in early 2023 and will feature odds posted at online sportsbooks once available.
Oscars Betting Apps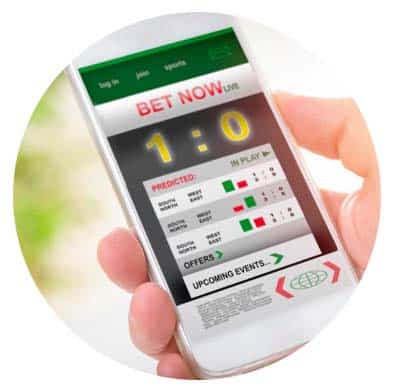 The entertainment betting sites that we feature in the table above can be accessed using iPhones, iPads, and other popular smartphones and tablets for mobile sports betting on the Academy Awards.
Using a current Apple or Android web-ready device, click on any of the links within this page and you'll get access to on-the-go Oscars odds that can be on from anywhere entertainment gamblers choose within the United States.
No download is required. Just click and bet with the top Academy Awards betting apps we endorse above.
FAQs About Betting on the Oscars
Many offices and workplaces throughout the US like to have fun with the Academy Awards, and you can even find "brackets" or Oscars betting sheets at some websites. Usually, online sportsbooks won't provide these directly (although you can print out their odds and lines), but many other sites have Oscar betting pool forms you can print out for your employees, coworkers, and/or friends.
Unlike with sports betting, your best bet for Oscar winners won't be predicated on any past performances, and there's no solid way to tell which film or performer is going to capitalize on the "Oscar buzz" that hits the mainstream about a month out from the show.
Just keep one eye on the entertainment blogs and another on the industry rags, and you'll probably be able to make an informed guess as to the Oscar results. You might even want to watch a few Oscar movies if you have the time, albeit that isn't likely to tell you much (and some of them probably aren't even very good).
All that said, there is one somewhat reliable trick for picking Oscar winners, at least for the major categories. Most studios like to win Oscars because they help movies sell better in the consumer market. Thus, if a major blockbuster does well in theaters, it doesn't "need" an Oscar win. Meanwhile, an underperforming but critically popular movie might get the nod in order to build hype for its retail sales and streaming rights prices. If your bets don't pan out for the Oscars you can always try your luck across the pond by betting on the BAFTA awards.
Think your Oscars predictions for 2019 will come true? Then you might be looking to put some money on Oscars betting lines in Vegas. There's only one problem: Las Vegas doesn't offer Academy Awards betting. In fact, outside of New Jersey, no land-based domestic sportsbook offers lines on entertainment events of any kind. Outside of Jersey, you would have better luck betting on the Razzie Awards. Thus, if you want to bet on the Academy Awards and place some Oscars prop bets, you will need to join an offshore sports betting site.
If you want to know how to get tickets to the Oscars, you've come to the right place. Unfortunately, the event is ultra-exclusive, and only nominees, presenters, studio executives, invited celebrities, and their guests can attend. Amusingly, however, all these Hollywood elites must still purchase tickets to get in, and these cost between $150 and $750.
Yes, there have been several Oscar-winning sports betting movies,  including Pulp Fiction, The Deer Hunter, and many more. 
Almost certainly not. Some bettors are interested in helping along their wagers by getting involved in the Oscars process themselves, which is understandable. After all, you can do this when you bet on The Voice or Dancing With The Stars.
However, though you may look into how to vote for the Oscars, unless you're a member of the Academy of Motion Picture Arts and Sciences (AMPAS), you cannot cast a ballot. And if you are a member, you should probably close out this window and delete your browsing history, you naughty person! Boo! Hiss!