Legal Puerto Rico Sports Betting
Legal Puerto Rico sportsbooks available locally + OFFSHORE
18+ Puerto Rico gambling age for sports betting (in-person + online)
SPORTS ONLY - No other forms of domestic Puerto Rico online gambling
Ever since PASPA was overturned by the US Supreme Court in 2018, domestic sports betting markets have been legalized in state after state. Today, over half of all US states have authorized local sports betting, with the majority of those featuring online sports betting. Interestingly, legal Puerto Rico sports betting was also outlawed by the original PASPA ban, despite the fact that PR isn't even a US state but is actually an unincorporated territory and sovereign nation.
Of course, when it comes to sports gambling, that's all moot now. Since PASPA is no more, Puerto Rico has finally legalized domestic online sports betting on its shores. With the passage of HR 2038 in 2019, Puerto Rican sportsbooks were finally authorized both in-person and online. Of course, Puerto Rico sportsbooks have actually been legal to use long before HR 2038 was passed, as offshore legal online sports betting sites have been serving the island for years. And now, both options are available to you!
Best Legit Puerto Rico Sportsbook Sites For 2023
Is Sports Betting Legal In Puerto Rico? - Puerto Rico Sports Betting Laws
Yes, sports betting is 100% legal in Puerto Rico, and you can actually bet on sports in two separate ways. Regardless of the venues or avenues you choose, however, the laws – from a gambler's perspective – are more or less the same: You can bet online and you only have to be 18 or older to participate.
However, there are more granular differences between domestic in-person/online sports betting and international offshore online sports betting. For those – to give you the fullest possible picture of sports betting in Puerto Rico legally and safely – we've gone into greater detail in the following few sections.
There's really only one Puerto Rico sports betting law, which is House Resolution 2038 (aka HR 2038 or Law 81-2019). This law passed in July 2019, and it legalized land-based sports betting and online sports betting on traditional sports contests (i.e. single-game sports betting or "Vegas-style" sports betting), along with eSports betting and DFS (aka daily fantasy sports).
Legal sports betting in Puerto Rico is overseen by the Puerto Rico Gaming Commission, and a draft copy of the Puerto Rico sports betting regulations is available here. You can also view a more formal document outlining the PR sports betting laws here.
Currently, sports gambling in Puerto Rico – whether online or in-person – is limited to the 16 licensed casinos in Puerto Rico, as well as the island's sole horse racetrack. The retail and online sports gambling age in Puerto Rico is 18 and up.
Note: Pursuant to Puerto Rico sports betting laws, it is not legal to bet on local amateur sports at PR-licensed betting venues or sportsbook sites, though US-based NCAA college sports betting is allowed. 
As stated, domestic sports betting in Puerto Rico and legal offshore sports betting in Puerto Rico are very similar at a practical level. Even the gambling age in Puerto Rico – 18 and up – is the same whether you bet locally or with an international operator.
That being said, there are a few benefits to gambling with one of the overseas Puerto Rico betting sites we recommend in our online sportsbook reviews.
First and foremost, you don't have to sign up at a physical venue. Local books in the islands require you to register at one of the Puerto Rican casino facilities (or the single racetrack venue) that host online sportsbook services. This is inconvenient, to say the least.
With offshore Puerto Rico online sports betting sites, such Puerto Rico gambling laws don't apply, and you can register quickly and easily using any computer or mobile device. If you're reading this, you can follow any link on this page to sign up to make real-money online sports bets from anywhere inside Puerto Rican borders right now.
Legal Domestic Puerto Rico Sports Betting
If you're wondering where to bet sports, you're probably wondering: Do any Puerto Rico casinos have sportsbooks? Of course, the answer is yes. In fact, all Puerto Rico casinos have sportsbooks! As of 2019, legal sports betting in Puerto Rico is finally available through every regulated and licensed domestic gambling operator in the state.
To date, there are 16 Puerto Rico casinos and a single Puerto Rico horse racing venue that are allowed to accept bets. (There is some discussion about including hotel operators in the mix, though nothing has happened on this front to date.)
Online sports betting in Puerto Rico is also legal, as the above venues are empowered to host legal online sportsbook services. As in US legal sports betting states, these books are "geofenced," meaning they can only be accessed by bettors physically inside PR borders.
Additionally, in order to create a legal Puerto Rico online sports betting account with a domestic PR venue, bettors must create their accounts in person with the operator in question.
Legal Offshore Puerto Rico Sports Betting
Offshore sports betting has been legal in Puerto Rico for years. In fact, the pastime has been available since the mid-1990s when the first legit online sportsbooks launched on the Internet.
And despite the fact that domestic PR sportsbooks are now up and running – and even as these established offshore venues constitute tremendous competition for the national Puerto Rican sports betting operators – there are no laws that bar their use.
For one thing, these venues are hosted outside of Puerto Rico borders, which means Puerto Rican betting laws do not apply. For another, those some local betting laws target only unlicensed operators, not individual players.
In other words, if you already have an overseas Puerto Rican sports betting account, you don't have to delete it. You can continue to use your account to shop betting lines against domestic PR books for the best possible payouts, and you can actually log in and wager even when you're not in Puerto Rico since there are no geofencing restrictions.
What Sports Can I Legally Bet On In Puerto Rico?
So, can you bet on sports in Puerto Rico? You bet you can! We've pretty well answered that question thoroughly. But what sports do most Puerto Ricans actually bet on? The answer to that question might surprise you.
Puerto Rico is an unincorporated US territory, but it's also distinctly Latin American. As such, you might expect the most popular sport in Puerto Rico to be fútbol (aka football or soccer), or maybe basketball. This is the norm in most Latin American regions, and it's also true across most of Europe (as seen, for example, in the German sports betting market).
However, because of its proximity to the US – and because of lasting US cultural artifacts – baseball is by far the most popular sport in Puerto Rico.
In fact, Puerto Rico has produced countless Major League Baseball players, and there are currently more than 100 active MLB and MiLB players who hail from Puerto Rico (including future first-ballot Hall of Famer Yadier Molina of the St. Louis Cardinals). So as you might expect, baseball betting – particularly MLB betting – is the most popular category of legal sports betting on the island.
Of course, baseball odds aren't the only thing Puerto Ricans bet on. In fact, like just about everyone else, PR bettors tend to wager on pretty much everything, including:
What About Puerto Rico Cockfighting Odds?
All the above betting markets notwithstanding, one thing that no Puerto Rican online sportsbook features is online cockfighting odds. Regulated cockfighting is no longer legal in Puerto Rico, despite being one of the most popular betting pastimes in the country culturally.
However, even if it were legal, online cockfighting – or online peleas de gallos – would not be offered by major international betting sites. This is because the action is too localized and informal to publish odds and track results in real time from a world away.
For example, in the Philippines, online cockfighting ("e-sabong") is actually legal, but despite that – due to the issues outlined above – it's managed only by local operators and not the reputable online Philippine betting sites featured here.
What Are The Major Professional Sports Leagues In Puerto Rico?
There are a few professional sports leagues in PR, but they're not in the same "class" as the major sports leagues in the US. The most popular Puerto Rican pro sports leagues include the following, along with their associated Puerto Rican sports teams.
You can occasionally find odds for these PR teams at the best online sportsbooks, but for sports leagues and teams based in the island itself, you'll usually find more and better odds with domestic operators than the large offshore betting sites we recommend.
Note: This is the only exception to the rule that offshore sportsbooks are more varied and have more odds – usually thousands more betting lines per day on dozens more international sports – than local legal Puerto Rico sports betting operators.
Liga de Béisbol Profesional Roberto Clemente (LBPRC) – Top Division Puerto Rico Pro Baseball League, aka "Puerto Rican Winter League" (5 teams)
Criollos de Caguas (Caguas)

Gigantes de Carolina (Carolina)

Indios de Mayagüez (Mayagüez)

Cangrejeros de Santurce (Santurce, San Juan)

RA12 (San Juan)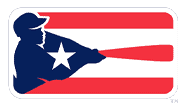 Liga Puerto Rico (LPR, CONCACAF Federation) – Top Division Puerto Rico Pro Football League (13 teams)
Academia Quintana (San Juan)
Bayamón Fútbol Club (Bayamón)
Caguas Sporting FC (Caguas)
Club de Balompie Junqueño (Juncos)
Don Bosco FC (San Juan)
FC Mayagüez (Mayagüez)
Guaynabo Gol SC (Guaynabo)
Leal Arecibo FC (Arecibo)
Mirabelli SA (Carolina)
Metropolitan FA (San Juan)
Puerto Rico Sol FC (Mayagüez)
Puerto Rico Surf SC (Guaynabo)
Ramey SC (Aguadilla)
Baloncesto Superior Nacional (BSN) – Top Division Puerto Rico Pro Basketball League (12 teams)
Atléticos de San Germán (San Germán)

Brujos de Guayama (Guayama)

Cangrejeros de Santurce (Santurce)

Capitanes de Arecibo (Arecibo)

Cariduros de Fajardo (Fajardo)

Gigantes de Carolina (Carolina)
Grises de Humacao (Humacao)

Indios de Mayagüez (Mayagüez)

Leones de Ponce (Ponce)

Mets de Guaynabo (Guaynabo)

Piratas de Quebradillas (Quebradillas)

Vaqueros de Bayamón (Bayamón)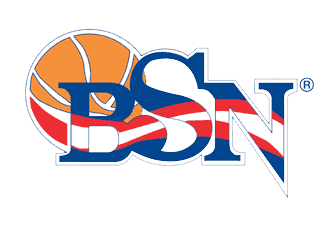 Of course, local sports are only part of the overall Puerto Rico sports gambling equation. Most of the action at sportsbooks – both local and offshore – is actually laid on major US and international teams. And since sports is the universal language, there are plenty of Puerto Rican fans for just about every non-Puerto Rican sports league you can imagine.
For a bit of fun, let's play a quick game: We'll ask you five questions about the current Puerto Rican sports fandom, and before you click/tap on each one to expose the answer, take a guess at what you think the correct choice is:
New York Yankees [Same as everywhere else. -Ed.]
Puerto Rico Men's National Football Team ("El Huracán Azul")
Los Angeles Lakers/Golden State Warriors (tie)
Miami Dolphins [You have our condolences. –Ed.]
Florida Panthers/Tampa Bay Lightning (tie)