Zelle Pay For Sportsbook Deposits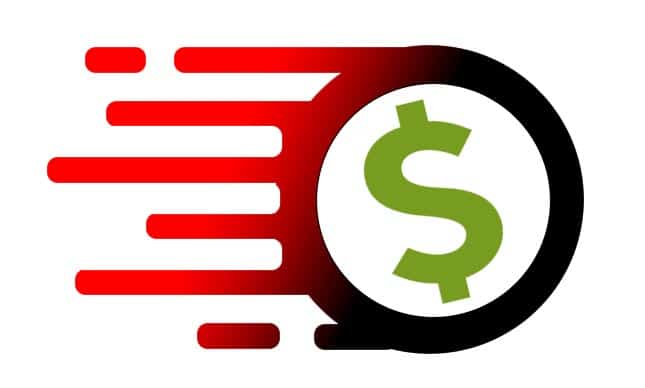 More versatile than PayPal betting and Venmo betting
Use with sportsbook vouchers and/or MatchPay at Bovada LV
Buy Bitcoin via an online exchange for the BEST BONUSES!
For bettors who haven't used Bitcoin (BTC) to fund their legal sports gambling accounts, the barriers to entry might seem daunting. First, you have to buy Bitcoin. Then, you have to wait for days or weeks to gain access to it. After that, you need a Bitcoin wallet to get it off the exchanges safely and securely. Finally, once all that's done, you're able to send it to your online sportsbook of choice.
All of this takes a long time, and sports bets wait for no one. For US bettors, that's where the Zelle-to-Bitcoin alternative comes in as one of the quickest online sports betting banking options available. While Zelle money transfers do not directly fund any kind of sports betting, being able to purchase Bitcoin using Zelle simplifies the entire process.
If you want to expedite the process of buying Bitcoin, you can do so with Zelle, an instant-pay money transfer service. To learn more about using Zelle Pay for sportsbook Bitcoin deposits, our short guide explains the entire Zelle-to-BTC process so you can wager on tonight's game instead of waiting to bet on next week's action. Additionally, we'll show you two alternative deposit methods – vouchers and MatchPay – which allow you to use Zelle Pay to buy other members' account balances and sell your own for same-day payouts!
Best Online Sportsbooks Accepting Zelle Payments In 2023
No online sportsbook directly accepts Zelle Pay or has a Zelle betting portal on its deposit page. However, you can use Zelle at Bovada to fund your bankroll via sports betting vouchers and the third-party MatchPay service.
Zelle is an instant pay service – much like PayPal or Venmo – that was designed by a consortium of the biggest banks in the US to make rapid money transfers to individuals and businesses more streamlined.
Because Zelle works with over 100 major financial institutions (and many hundreds of smaller ones), you likely already have access to the platform right inside your banking app or online banking portal. However, even if you don't, you can download the Zelle app for iPhone or Android, set up a Zelle account, and use it just as you would any other money-transfer service.
While PayPal is global and Zelle is US-only, far more money has been sent with Zelle since the service's inception. Zelle has experienced steady growth each year since its launch, and in 2020, the service saw roughly $250 billion in US money transfers.
PayPal may have the name, but Zelle has the money. And by using Zelle, you can have the money and access to some of the fastest paying sportsbook funding and withdrawal options!
How Does Zelle Work?
Zelle works like any other peer-to-peer payment service. That is, if you know how to send money with PayPal, you know how to send money with Zelle.
In most cases, your Zelle account is already linked to your checking or savings account, and you simply use your bank's online portal (via your banking app or the Zelle app itself) to send money to another user's unique Zelle address.
There are no added fees for using Zelle transfer technology, and your recipient will receive the sent funds in full within only a few minutes at most. Just remember, to use Zelle, both you and your intended recipient must be signed up with the service, and the service is USA only.
In other words, you cannot use Zelle to make international payments. But if that's the case, then how can you use Zelle to fund your international sports betting account?
Fortunately, it's easy, and we cover both methods in the next sections.
How To Buy Bitcoin With Zelle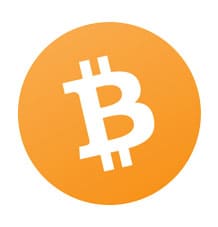 One reason that Zelle is such a popular sportsbook bet funding method is that it allows you to purchase Bitcoin (BTC) quickly from private sellers.
Bitcoin is the best way to move money into and out of your sports betting site of choice, as all offshore operators favor cryptocurrency above every other banking option.
Bitcoin carries no transfer fees, grants sportsbook members the best deposit bonuses, features low minimum and high maximum deposit limits, and is the only way to claim same-day payouts from all the best legal betting sites.
Of course, to get paid out with BTC, you must deposit with BTC, and if you go through a typical exchange like Coinbase, it can take as many as 10 days to receive your Bitcoin before you can even send it to your bookie. When you want to bet on tonight's ballgame – or even this week's ballgame – that's hardly a viable option. But with Zelle, this problem is solved.
Zelle-To-BTC Instructions
Just follow these basic instructions, and you can buy Bitcoin with Zelle – and send that Bitcoin to your favorite sportsbook – in mere minutes instead of weeks:
Check your online banking app to see if Zelle is supported. If it is, you're ready for the next step. If it's not, you can initiate a Zelle app download for your iPhone (via the App Store) or your Android device (via Google Play), following the account setup instructions.
Set up a free account at a private BTC exchange.
Search for BTC sellers that accept Zelle Pay transactions. Simply select a seller and then follow the provided instructions for using Zelle to send your funds to an escrow account.
Once you have your BTC, simply navigate to your online sportsbook, select the Bitcoin deposit option, choose any bonuses that suit your needs, and send your BTC to the address provided by the book.
As soon as this transfer goes through, you will have the full BTC amount credited to your account in USD, with which you can immediately bet on sports for real money.
How To Make Sports Betting Voucher Deposits With Zelle
Zelle Pay can be used to rapidly buy Bitcoin with which to deposit at your favorite online sportsbook, but it can also be used at any sports betting site that supports member-to-member betting vouchers or player transfers.
Vouchers/player transfers allow site members to buy account balances from other site members in the form of voucher codes, which they can then deposit directly into their own accounts. Similarly, vouchers also allow players to sell all or part of their account balances to other members and thus claim same-day payouts with no added fees.
Best of all, sports betting vouchers are private transactions between sports bettors themselves, which means that the voucher code sale can be concluded using Zelle or any other P2P service (PayPal, Venmo, Cash App, etc.) that the betting site cannot accept directly.
Currently, Bovada is the only legal online sportsbook that supports vouchers. You can easily and rapidly buy Bovada Voucher codes from other players, and selling vouchers is just as simple. We expect other leading sports betting sites to adopt the Bovada Voucher or Bovada Player Transfer method soon.
How To Make MatchPay Sports Betting Deposits With Zelle
If using vouchers seems like too much trouble and you want a simplified, easy way to use Zelle for online bet funding and payouts, Bovada members have the option to use a third-party service called MatchPay. Bovada MatchPay works the same way as vouchers – that is, you use MatchPay to buy sports betting account balances of other site members with which to deposit, or you use it to sell your own gambling account balance to claim same-day payouts.
With MatchPay, however, you don't have to request voucher codes or post them for sale to claim payouts, and you don't have to hunt for voucher codes on Bovada's message boards in order to top off your account. Instead, once you sign up for the free MatchPay service and become a MatchPay Trader (which you can do right from Bovada's Cashier page), the entire process is automated.
That said, this convenience comes with a tradeoff, as MatchPay limits are much smaller than those for vouchers or player transfers. At Bovada, MatchPay comes with a $20 minimum transfer limit and a $1000 maximum transfer limit for both deposits and withdrawals.
USA Banks That Use Zelle
The official Zelle bank list is far too long to include here, though the following Zelle banks were the original supporters of the platform:
Bank of America
BB&T
Capital One
JPMorgan Chase
PNC Bank
US Bank
Wells Fargo
Zelle network partners include service providers like Visa and Mastercard, while processing partners include companies like CO-OP Financial Services, Fidelity, Fiserv, and others. Additionally, countless smaller banks and CUs also support quickpay with Zelle.
If you're not sure whether your local bank or credit union supports Zelle Pay, please contact your financial institution for more information.
Zelle Support Information
You can contact Zelle customer service in several ways.
The official Zelle site offers a robust FAQ section that will answer most questions, and their telephone help line is open seven days a week (10:00 AM – 10:00 PM).
You can also fill out an online form at the Support Contact link below.
Using Zelle is the electronic equivalent of using cash. Technologically, the Zelle platform is very safe, and your transactions will likely never be intercepted by bad actors or hackers looking to steal your funds.
Zelle is also FDIC-insured, so if anyone succeeds in initiating an unapproved transfer or manages to gain access to your transfers without authorization, you will get your money back.
However, if you initiate a Zelle transfer to another party, you cannot cancel the transaction. You have effectively given them cash money, with which they can do as they please.
It is extremely important that you trust your Zelle recipient, whether it is an individual, a service provider, or a retail store. Your bank does not monitor where you send your Zelle payments and officially disavows all transfers, so you are free to use Zelle as you see fit.
Yes, Zelle works 24/7/365!
You can use Zelle to purchase Bitcoin – or purchase goods and services from any entity that accepts Zelle – anytime day or night.
This includes members of sportsbooks selling their account balances in the form of vouchers or via the third-party MatchPay system.
For Zelle customer service hours, please see the Zelle Support section above.
No.
You may only send money with Zelle to other US-based recipients. If they are already signed up with the service, the payments will transfer almost instantly.
However, if your recipient is not a member, they will receive a notice inviting them to sign up with Zelle to claim the payment.
If they decline to do so, the money will be returned to your bank account or Zelle app account.
Yes!
Zelle is a free service offered by your bank (or the Zelle Pay app).
While banks may institute a Zelle fee at some future time, the platform has not charged its users to date.
Zelle is virtually instant.
Most transfers take no more than a few minutes, which is why it's perfect for purchasing Bitcoin to deposit at your preferred legal online sports betting site.
Vouchers, player transfers, and MatchPay using Zelle may take a bit longer, but only because buyers and sellers must actually coordinate such sales on their own schedules. 
In the case of MatchPay, buyers and sellers are paired automatically, making it a faster option than vouchers. 
No.
This is where you must exercise caution in using Zelle, as you should only send it to people you know or businesses and service providers your trust.
When using Zelle to buy betting voucher codes, it is always best to go through your sportsbook's own message boards and hosted classifieds.
You can buy voucher codes anywhere on the Internet, but if you buy them from player ads at your betting site directly, you will enjoy an extra layer of security. 
With MatchPay, since the platform matches buyers and sellers automatically, everything is 100% guaranteed. 
All major USA-based banks and financial institutions use Zelle.
In addition to more than 100 national banks, more than 400 smaller local banks and credit unions also use the service.
You can check to see if your financial institution supports Zelle by logging into your online banking portal or calling your bank/CU helpline.
If your bank is not a Zelle partner, you can still use Zelle by downloading the Zelle iPhone app or Zelle Android app. 
Different banks have different Zelle limits.
For example, if you are a member of Bank of America, Zelle transfers are capped at $2500 per day. If you're using Zelle with Capital One, the limit is $2000 per day.
You can check with your bank to confirm your Zelle daily limit.
If your bank does not yet support Zelle and you're using an individual Zelle account for transfers, you can send $500 per week using the service.
For vouchers, Bovada currently has limits of $10 minimum and $3000 maximum.
For MatchPay, Bovada's minimum transfers are $20 and maximum transfers are $1000. 
Please always double check to make sure that your Zelle limit is large enough to accommodate the account balances you intend to buy or sell via gambling vouchers or MatchPay transactions.
As long as your bank is registered with Zelle or you have an independent Zelle account, you can receive as much money via the platform as you're able to send on a daily basis.
Your sender simply plugs your Zelle email address into their recipient field and transfers the funds over.
However, when you're gambling online with an offshore sports betting site, you can't receive payouts via Zelle unless you sell all or part of your account balance to another member using a voucher or player transfer service such as the Bovada Voucher platform. 
You can also use the Bovada MatchPay service to facilitate Zelle betting transfers.
Disclaimer: Zelle is a third-party P2P payment processor and eWallet service. Zelle does not endorse this site or any online sports betting site in any way. This page is for informational purposes only.