Idaho Sports Betting – How To Bet On Sports Legally In ID in 2023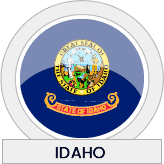 Online Sports Betting Available In ID Via Offshore Sportsbooks
No Domestic Sports Betting In Idaho As Of September 2023
Legislative Movement Toward Sports Betting: None
Idaho may be called the Gem State, but unfortunately, it is not much of a gem for sports with not one professional sports team. Idaho is one of the many states that do not prohibit sports betting through reputable offshore sportsbooks.
However, Idaho has made no moves to bring state-licensed sports betting to the state. If residents want to see this change, they will need to start expressing this to their state lawmakers.
Idaho lawmakers are not necessarily anti-gambling as they allow multiple casinos operating within the state. They just don't seem to be in a hurry to add sports betting to the mix. The lack of domestic sports betting inside of Idaho does not leave sports fans without betting options. Below you'll find information on what sportsbooks accept Idaho residents.
Is Sports Betting Legal In Idaho in 2023?
Idaho does not have any state laws authorizing state-regulated sports betting. They are among the handful of states that has given no indication that they are interested at all in embracing the sports wagering movement that is sweeping most of the United States.
In addition, Idaho state gambling laws do not prohibit offshore sportsbook gambling. ID gamblers are free and clear to place bets with any of the operators recommended on this page without worrying about violating any state or federal laws.
ID Sports Betting Bills
As mentioned previously, Idaho lawmakers have not presented any type of sports betting legislation that seeks to legalize state-regulated sportsbooks.
At the time of PASPA's repeal, Dustin Manwaring, an Idaho state representative, indicated that there are no immediate plans to change the status quo, but that open debate on the topic is welcomed.
He also indicated that whichever direction the state goes in the future concerning sports betting will be heavily influenced by public opinion. If the state ever starts inching towards introducing any legislation relevant to sports betting, we will indicate that information on this page and here.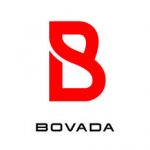 While Idaho has not yet authorized sports betting at the state level, the state's laws have not outlawed the use of online sportsbooks operating legally outside of the USA. Bovada has been legally accepting action from Idaho residents for over 10 years.
Bovada Sportsbook

#1 USA Betting Site
 ✔ Pros
Welcome Bonus of 50% up to $1,000
Operating From The Legal Jurisdiction Of Costa Rica
Same Day Payouts with Bitcoin
Options to Use Venmo, Paypal with Vouchers
Also Offers Casino, Poker, and Horse Racing
Wide Selection of Sports Coverage & Wagering Options
 ✘ Cons
Does Not Accept Players From NJ, NV, DE, NY, or MD
Best Sports Betting Sites In Idaho 2023
Here you will find our list of recommended online sportsbooks that accept Idaho residents. They have each been placed through our intense review process, the results of which can be read in our unbiased reviews of each of these brands.
There is no obligation to register for an account or place a bet by just visiting any of these sites, so feel free to take a look around.
Idaho Sports Betting Details
All of the following details are relevant to offshore sports betting, which is the primary option legally available to Idaho sports fans other than traveling to a neighboring state that already offers sports betting entertainment.
Legal Sports Betting: Offshore Only
Minimum Sports Betting Age: 18 years old via offshore sportsbooks
Land-Based: N/A
Online: Offshore Only
Mobile: Offshore Only
In-Play: Offshore Only
Estimated Revenue: N/A
Eligible Operators: N/A
Commission:  N/A
Licensing Fee: N/A
Tax Rate: N/A
Tax-Funded: N/A
What You Can Bet On In Idaho:
All amateur, collegiate, and professional teams, players, athletes, games, matches, events and contests for leagues in the United States and around the world - Offshore Only
What You Can't Bet On In Idaho: 
No restrictions (via Offshore)
Options for Legal Sports Betting in Idaho
Where Can I Bet On Sports In Idaho?
Online sportsbooks operating offshore are the only legal betting options for Idaho residents at this time.  The sites listed on this page are among the industry's leading bookmakers that legally accept Idahoans.
Sports Betting In Boise, ID
Boise sports teams are scarce. There are a couple of college programs, but they play in lesser divisions and do not have much publicity when it comes to betting. Even though there aren't any major sports teams, residents are able to place wagers on any major professional or college team.
For example, Boise, Idaho bettors can wager on the Atlanta Falcons, Golden State Warriors, etc. There is no limitation based on your location. You can also bet on teams from around the world.
Frequently Asked Questions About Idaho Sports Betting
No, you will not. You may get arrested if you try to offer sports betting services within the state's borders, but you are not violating any state laws as the bettor. In addition, there are no state laws prohibiting offshore sports betting, so you are not at risk for arrest in that regard either.
Despite Idaho's disinterest in authorizing state-regulated sports betting, the state's NCAAB fans are free to bet on March Madness using any of the legal college basketball betting sites listed above.
Simply click on any of the 'visit site' buttons to be directed to one of these online ID sportsbooks where users can create an account, fund wallets, and start laying down some action on March Madness within minutes.
Each of the sportsbook brands mentioned on this page provides access to their mobile betting apps free of charge. To use these applications, you simply visit their site through your web browser and you are seamlessly directed to their web-based mobile-optimized application. From there you can place bets, manage your account, and request payouts for your winnings.
Since offshore sportsbooks do not impose any restrictions for what teams are considered eligible, you can bet on any team in the US or abroad.
No there are not, and we do not see this changing anytime soon.
The state has clearly not established this since sports betting at the state level has not been authorized.  Offshore sportsbooks accept Idaho residents starting at age 18.  Any new sports betting age regulations enacted by the state would override these policies.
Since there are not yet any sportsbooks that are state-licensed, there is not yet a designated governing body to regulate sports betting. 
Idaho Legislative Resources
Responsible Gambling Resources
If you live in Idaho and are looking to bet on sports, we strongly recommend doing it in a responsible manner, so you do not fall victim to the potential harmful pitfalls of gambling. For those of you who are currently struggling with gambling addiction, we encourage you to contact the Idaho Department of Health & Welfare for immediate help.