Belmont Stakes Betting Guide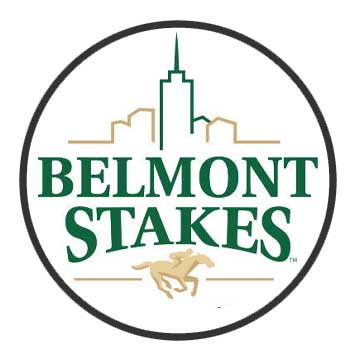 The Belmont Stakes is the oldest and longest of the famed Triple Crown horse races, having first been run in 1867. Held at Belmont Park in Elmont, NY, the race is dubbed The Test of the Champion, pushing Thoroughbreds to their limits over a 12-furlong (1.5-mile) dirt course.
This extended distance makes wagering on the Belmont Stakes trickier than betting on the Kentucky Derby or Preakness Stakes, as those are sprints, while the Belmont is a marathon. Still, our Belmont Stakes betting guide should be all the help you need to pony up and win by more than a nose!
As a premier betting event, much of the buzz around the Belmont has to do with whether or not a Triple Crown contender will actually be in the running. Should there be a possible Triple Crown winner, the event becomes one of the biggest horse racing betting events of the season.
But even if no horse has qualified for the top prize in Thoroughbred racing, the Belmont traditionally turns a large handle. The 153rd Belmont Stakes will be held on June 5, 2021, and if you want to bet on the best Belmont Stakes odds, we'll show you exactly what to do.
Best Online Sportsbooks For Belmont Stakes Betting
Is it Legal to Bet on the Belmont Stakes Race Online?
Yes! In more than 40 states, domestic horse racing betting – whether at tracks themselves, OTBs, simulcast outlets, or online – is perfectly legal, governed by the Interstate Horse Racing Act of 1978. Because horse bets are pari-mutuel in nature, such wagers do not fall under typical definitions of gambling. That said, not all states have legalized horse racing betting.
Fortunately, regardless of where you live, you can bet on the Belmont Stakes – and other major and minor horse races from tracks around the world – at any of the best online sportsbooks operating internationally. These sites are available to US residents aged 18 and up, and there are no federal gambling laws that prevent access to them or criminalize online horse racing betting in any way.
2022 Belmont Stakes Current Odds
The 153rd Belmont Stakes is still several weeks out, which means that there are currently no odds posted for the event. However, as race day approaches, you will see more Belmont Stakes futures and Triple Crown odds on the betting boards.
This page will be updated with the current Belmont Stakes 2021 odds as soon as the first batch comes out of the gate, so be sure to bookmark us and check with your racebook of choice often in the coming weeks.
2022 Belmont Stakes Field
The 2022 crop of Belmont Stakes horses has yet to be determined, as there are dozens of major graded stakes races between now and the Test of the Champion in June.
However, if you want to get a Belmont betting edge, you should follow this early part of the horse racing season, as this is the time that the best three-year-old colts, geldings, and fillies make their marks. Belmont Stakes handicapping of this type is perhaps the most strategically useful thing you can do.
Of course, once the Belmont Stakes race horses are finally announced, things should become much clearer, and you'll be able to take in tons of Belmont Stakes analysis, read about Belmont Stakes expert picks from various horse racing websites, and more.
Finally, as soon as the Belmont Stakes post positions are announced in the week leading up to the race, you'll have the complete picture and be able to make the best bets possible. In other words, stay tuned and stay tuned in!
What Is The Belmont Stakes?
The Belmont Stakes is best known as the last leg of the Triple Crown of American Thoroughbred racing, contested on the first or second Saturday in June after the conclusion of the Kentucky Derby and the Preakness Stakes.
While the race was run at several different courses since its inception in 1867, it has been held at Belmont Park in Elmont, NY, for more than a century now, and it's the oldest major horse race in the United States.
The Belmont dirt course is also the longest, coming in at 12 furlongs. For this reason, the race is colloquially called The Test of the Champion. While the Derby and Preakness are sprints, the Belmont is a true marathon and wild card, which makes betting on the Belmont Stakes that much more intriguing.
To date, there have been only 13 horses to win the Belmont after taking the Kentucky Derby and Preakness Stakes, and 1973 Triple Crown winner Secretariat still owns the course record.
But while there will never be another Secretariat, you don't need an all-timer to make a mint (but not a mint julep – that's a different race!) on the best Belmont Stakes contenders. All you need is a legitimate online racebook, and those Belmont Stakes winning odds are just a click or tap away!
How To Bet On The Belmont Stakes
Betting on the Belmont Stakes is simple, and you usually have several options, depending on where you live. In most US states, you can wager on Belmont Stakes odds at local racetracks, OTBs (off-track betting venues), and even online with various domestic pari-mutuel betting sites. And, if you're in NY, you can go to Belmont Park and place your wagers at the track itself.
Of course, if you live in a state that doesn't offer easy access to horse racing betting, you will have to make your Belmont Stakes betting picks online with an international racebook like those featured on this page. Each potential avenue is discussed in more detail below.
Belmont Park And Other Racetracks
If you can swing it, the Belmont Stakes is an event not to be missed, and nothing beats the rush of placing your wagers at Belmont Park itself.
However, because of the IHRA and simulcast betting laws, you can also place a bet for Belmont Stakes straights and exotics at other racetracks in both NY and around the country.
These wagers are all pari-mutuel – or pool-based – so you won't know exactly how much you stand to win on any given bet before all bets are in and the ticket windows are closed prior to the start of the race.
Off-Track Betting Locations (OTBs)
Off-track betting allows racetracks to expand their reach throughout the community by operating retail betting venues far away from the tracks themselves.
OTBs of this sort are legal in most states where horse racing has a presence, and many states also allow domestic online horse racing betting.
Such websites can accurately be considered online OTBs, and they are reasonably popular. And as with local track-based horse betting, betting on the Belmont Stakes via retail and online OTBs is pari-mutuel.
International Online Racebooks
When it comes to how to bet on Belmont Stakes action, the best option is to use an offshore racebook operating internationally. All the legal sports betting sites listed here offer global racebooks, and they also offer a stable of Belmont Stakes odds every year.
These racebooks are open to US residents aged 18 and up whether or not horse racing is available in their individual states, and instead of using the pari-mutuel model, Belmont Stakes online betting of this sort is house-banked.
This opens the door to Belmont Stakes futures, Belmont Stakes live odds, and more, and it lets bettors see exactly how much they stand to win the moment they place their bets.
How To Watch The 2021 Belmont Stakes
As usual, the 2021 Belmont Stakes TV schedule is covered by NBC, which is the network airing the event. The entire Belmont Stakes weekend of races lasts from Friday, June 4, to Sunday, June 6, though the main event will be on Saturday evening close to the 6:00 hour.
If you don't have access to network television, of course, you'll be able to watch the Belmont Stakes live-stream via a number of different apps and services, as long as they offer access to NBC Sports.
Date: Saturday, June 5, 2021
Time: Early evening (post time TBA)
Place: Elmont, NY
Venue: Belmont Park
Attendance: TBA
Broadcast: NBC
Streaming: NBC Sports, NBC Sports App
Note: Due to ongoing coronavirus concerns, all these dates are tentative and could change. If the Belmont Stakes time is altered in any way, this page will be updated to reflect the new calendar of events.
Mobile Belmont Stakes Betting Sites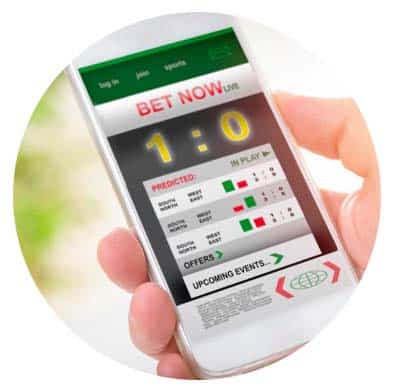 All the legal online racebooks we recommend have invested heavily in their mobile platforms, allowing horseplayers to pick Belmont Stakes winners regardless of where they are in the US.
Because mobile betting at these sites is completely browser-based, there's nothing to download or update, which means there are no iPhone horse betting apps or Android horse betting apps to worry about.
As long as you have a reasonably modern mobile device, an active Internet connection, and a membership at one or more of the mobile sportsbooks listed here, you can wager on the Belmont Stakes right from the palm of your hand.
Dynamic, responsive design elements ensure that you get a pixel-perfect experience every time, and with Internet streaming technology, you can even watch the Belmont Stakes live on the same device you use to place your bets!
2020 Belmont Stakes Recap
While horse racing is different from most sports in that each horse typically races in any given contest just a single time, you can still get an edge by checking out past Belmont Stakes winners and the overall results of previous races.
Mostly, you'll want to look at the best-performing trainers and jockeys, as these are the main constants in the sport of horse racing from year to year. To that end, the 2020 Belmont Stakes results (and Belmont Stakes betting results) worked out this way:
Note: Because of the 2019/2020 coronavirus pandemic, the 2020 Belmont Stakes was run out of order and was actually the first Triple Crown race contested on the season. As a result, the race was shortened in length, going from the longest to the shortest race of the Triple Crown series. This should be factored into your Belmont Stakes handicapping for 2021.