Alaska Sports Betting – How To Bet On Sports Legally In AK
Legal Online Sports Betting In Alaska Available Via Offshore Sportsbooks
No Domestic Sports Betting In Alaska At This Time
Legislative Movement Toward Alaska Sports Betting: None
Alaska is known as The Last Frontier, off the grid and outside of the continental United States, especially when it comes to betting on sports or anything.
And because the state does not currently have any pending legislation to legalize sports betting in the state, Alaskans are left without a domestic option for betting on any kind of sports events for the foreseeable future.
Fortunately, this does not eliminate all avenues for legal sports gambling, and individuals interested in betting on US sports or International sports leagues do have the option to bet at offshore sportsbooks.
At this time, placing bets at offshore betting sites located outside of Alaska and the United States is the only legal opportunity Alaskans have when it comes to wagering money on sports and events.
Is Sports Betting Legal In Alaska?
Alaska has not instituted any sort of legal benchmark regarding online betting at sportsbooks located offshore and have not included any prohibitions for this type of betting in their state laws.  This state does not regulate online gambling domestically, and Alaska is one of the states where offshore sports betting is not illegal.
AK bettors can legally wager on sports online through offshore brands without violating any existing state laws. Additionally, at this time, there are no federal laws that prevent you from placing a real-money bet on sports.
Alaska Sports Betting Bills
Although Alaska Governor, Mike Dunleavy, had proposed two bills in support of legalizing multiple forms of gambling in the state in early 2020, the attempt was derailed by the COVID-19 pandemic. Having pitched the sports gambling legislation for Alaska just over a month before the nationwide shutdown, the gambling bills were never discussed and expired before crossing over.
For now, there are no legal state-regulated sportsbook operations in Alaska. However, the governor's dedication to the cause may indicate a bright future for sports gambling in the state. If you would like to see which states have already legalized state-based sportsbook gambling, you can visit our state sports betting legislative bill tracker.
Best Online Sportsbooks For Alaska Residents
The Alaska online sports betting sites below represent the very best that the industry has to offer. We have vetted each of these sportsbooks not only as industry insiders but as registered bettors.
These sportsbooks are where we place our own personal betting action every single day.  Each bookmaker listed has up-to-date and current compliance records, legitimate legal standing, and an exceptional reputation in the industry. They are all operating legally within the global sports betting market.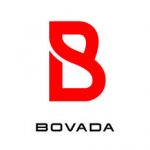 Is Bovada Legal In
Alaska

?
Yes!! Alaska residents can freely enjoy the competitive betting lines and odds at Bovada Sportsbook without the worry of violating any type of state or federal gambling laws.  Bovada operates out of the legal gaming jurisdiction of Costa Rica and is legitimately able to accept sports wagers from 18+ online gamblers in Alaska. They are the top-rated USA-friendly Alaska sports betting site serving the state today.
Bovada Sportsbook

#1 USA Betting Site
 ✔ Pros
Welcome Bonus of 50% up to $1,000
Operating From The Legal Jurisdiction Of Costa Rica
Same Day Payouts with Bitcoin
Options to Use Venmo, Paypal with Vouchers
Also Offers Casino, Poker, and Horse Racing
Wide Selection of Sports Coverage & Wagering Options
 ✘ Cons
Does Not Accept Players From NJ, NV, DE, NY, or MD
Best Sports Betting Sites in Alaska
Alaska Sports Betting Details
If you live in Alaska and are interested in betting on sports, we've put together a summary of all the details you need to know relating to what you can and can't do in the state relevant to sportsbook gambling. Everything below could change if state lawmakers choose to enact new laws related to wagering on sports, but for now, here is a complete breakdown of sports betting in Alaska.
Legal Sports Betting: Offshore Only
Minimum Sports Betting Age: 18 years old (via Offshore)
Land-Based: TBD
Online: Offshore Only
Mobile: Offshore Only
In-Play: Offshore Only
Estimated Revenue: TBD
Eligible Operators: TBD
Licensing Fee: TBD
Tax Rate: TBD
Tax-Funded: TBD
What You Can Legally Bet On In Alaska:
Alaska residents can wager on all betting lines, odds, and props for all games, teams, and players across all college and professional sports (via Offshore)
What You Can't Legally Bet On In Alaska: 
No restrictions (via Offshore)
How To Bet On The NBA Playoffs In Alaska
NBA gamblers in Alaska are not iced out of betting on pro basketball's postseason. Betting on the NBA Playoffs can be done at any of the Alaska online sports betting sites that are included in the table above.
Each sportsbook accepts Alaska sports bettors aged 18 or older and allows for action on individual NBA game lines, futures odds for the winner of the NBA Finals, and more basketball prop bets than you can count.
Options For Legal Sports Betting In AK
Where Can I Bet On Sports In Alaska?
Alaska has not yet made any moves to establish a domestic sports betting market regulated by the state. Because of Alaska's distance from other states in the US, a road trip to a neighboring state to place some bets is not an easy option either. Residents can opt for trusted online sportsbooks that accept wagers from bettors in the Last Frontier State.
Where Can I Bet On Sports Online In Alaska Without Breaking the Law?
Since the state does not have any type of state-regulated sports wagering opportunities and is quite isolated from other states that do permit sportsbooks, Alaska online sports betting is going to be the best option for the state's residents. The sports betting sites we've recommended on this page have been vetted to ensure they are reputable, secure, and legally operating within the industry.
Legal Alaska Online Sports Betting Sites - Who's Who?
Is Bovada legal in AK?  Sports fans in Alaska can place bets at Bovada's sportsbook without breaking any gambling laws and enjoy this brand's casino, poker room, and racebook as well.
Is MyBookie legal in AK?  Because MyBookie is operating legally within the industry, Alaska's residents and visitors are free to place bets on any lines they have access to at this bookmaker.
Is BetOnline legal in AK? A big resounding yes here.  BetOnline is another legitimate offshore sportsbook that is operating absolutely legally within the industry and that has earned a strong reputation among American bettors.
Is XBet legal in AK? As part of the MyBookie network of online gambling sites, XBet offers a perfectly legal option for bettors in Alaska seeking high-quality, secure online sportsbook gambling opportunities.
Popular Sports to Bet on in AK Right Now
2022 NBA Playoffs
NASCAR Betting
Wimbledon Betting
USFL Betting
FCF Betting
Political Election Odds
2022 NHL Playoffs
UFC 274 Betting
Indy 500 Betting
2022 MLB Betting
US PGA Championships
Kentucky Derby Betting
Biggest Sports Betting Cities In Alaska
AK does not have any major sports franchises. However, residents can still bet on any other team in the country through the betting sites outlined in this guide. For example, you can place a bet on the New England Patriots, Los Angeles Lakers, New York Yankees, etc. Bettors are not limited to betting on local teams, and you can also bet on teams from international leagues.
Anchorage
Anchorage is Alaska's largest city, and since there are no professional or college teams in the state, residents often bet on their favorite teams from nearby. Sports betting in Anchorage consist of hockey, baseball, basketball, soccer, and NFL football bets. There are no domestic sports betting options as of now, but since PASPA's repeal in 2018, states are free to enact domestic sports betting laws.
Frequently Asked Questions About Legal Alaska Sports Betting
The state does not currently have any laws explicitly making it illegal to bet on sports.  However, it is against the law to operate bookmaker services within the state's borders, so any type of local bookie you might have access to is breaking the law, and that's just not something you want to get involved in. Placing bets at offshore online sportsbooks is not illegal and does not violate any of Alaska's gambling laws.
Alaska college basketball fans can get in on all the action by placing bets on March Madness 2022 at any of the top-rated Alaska online sports betting sites listed on this page.
They each legally accept bettors from Alaska and operate legitimately within their respective legal jurisdictions.  You won't find a better selection of March Madness betting odds or prop bets at any domestically based sportsbook in the US.
Yes, they are, as long as they are not provided by a sportsbook that is located within the state's borders. Alaska's gambling laws do not prohibit offshore betting, and that includes mobile betting.  The recommended sportsbooks on this page all provide mobile sports betting apps that you can legally access for online betting options from your smartphone or tablet.
Despite the fact that there are no professional sports leagues in Alaska, this doesn't mean there aren't a lot of sports fans who follow pro and college teams from across the country or even from around the world. Offshore sportsbooks do not place restrictions for which teams you can wager on.  If there are betting lines available, then all relevant teams are fair game.
No there are not, and because of Alaska's proximity to the continental US, the closest state-regulated sportsbook is still quite an effort to reach. We would recommend online sports betting for a convenient and cost-effective way to bet on sports without having to travel.
Since the state has not established local sports betting laws, there is no established minimum sports betting age in Alaska at this time. You are able to participate in online betting at the sportsbooks featured in this guide as long as you are 18 years or older.
Alaska Legislative Resources
We believe Alaska residents should have access to voice their opinion to state lawmakers on how they feel regarding the status of sports betting in the state. Below you'll find resources to contact the governor, senators, and representatives from the state, so you can tell them whether you want sports betting in the state.
AK Gambling Resources
When betting real money on sports, we recommend using responsible gambling techniques to help minimize losses, so it does not affect your real-life financial situation. If you live in Alaska and believe you may have developed a problem, do not hesitate to reach out to Alaska Gamblers Anonymous for help.