Alaska is known as the Last Frontier State, off the grid and outside of the mainstream culture. There are no major sports franchises in the state, but that does not mean residents can't find legal Alaska online sports betting. Sports gambling is possible through one of several licensed offshore sportsbooks. This page was created exclusively for AK residents and has information on the legalities of online sports wagering, the best online destinations and an FAQ section. By the time you read through this page, you will be an informed Alaskan bettor.
Is Sports Betting Legal In Alaska?
Federal Laws In Play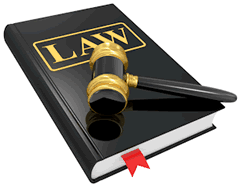 The United States has 3 federal gambling laws to take note of. The first, the Professional and Amateur Sports Protection Act (PASPA), previously banned betting on sports through physical sportsbook locations in 46 states—including Alaska, however, the law was overturned in May of 2018. The second, the Federal Wire Act, restricts US residents from placing bets with domestic online betting sites. The third, the Unlawful Internet Gambling Enforcement Act (UIGEA), pertains to banks and other financial institutions in how they manage transactions with illegal online gambling brands. These laws combine to enforce USA based sports wagering. Legally licensed offshore sports betting destinations are outside the jurisdiction of US federal law.
State Laws That Affect Sports Betting In Alaska
Alaska has not instituted any sort of legal benchmark regarding online betting through licensed offshore brands. The state does not regulate online gambling. AK bettors can wager on sports online through licensed offshore brands without being prosecuted by the local government. They are part of the 48/50 states where sports betting is not illegal.
Sportsbooks That Are Legally Licensed To Accept Alaska Residents

The following list comprises offshore sportsbooks that accept Alaskan gamblers. These brands feature betting lines from around the world, varied wagering types, security protocols that protect your personal and financial information, bonus incentives, mobile/live betting capabilities and customer support to help with any questions or concerns. Our recommended online sports gambling destinations emulate Las Vegas sportsbooks with additional features.

Legal Sports Betting In Alaska
Alaska does not have any major sports franchises. However, residents can still bet on any other team in the country through the betting sites outlined in this guide. For example, you can place a bet on the New England Patriots, Los Angeles Lakers, New York Yankees, etc. Bettors are not limited to betting on local teams. You can also bet on teams from international leagues.
Legal Sports Betting In Anchorage
Anchorage is Alaska's largest city and since there are no professional or college teams in the state, residents often bet on their favorite teams from nearby. Sports betting in Anchorage consist of hockey, baseball, basketball, soccer, and NFL football bets. There are no domestic sports betting options as of now, but since PASPA's repeal in 2018, states are free to enact domestic sports betting laws.
Frequently Asked Questions About Sports Betting In AK
How Do I Register For An Online Sports Betting Account?
To register for a sportsbook account, you will need to enter in some personal information. Our recommended sportsbooks will ask for items like your name, age, location, email address, etc. This information is used to determine whether you can legally bet on the site or not.
Can I Have Accounts With Multiple Sportsbooks?
Yes. There are no rules regarding making accounts with multiple online sportsbooks. If anything, having multiple accounts will allow you to access more betting lines and bonus, thus enhancing the overall experience.
Is Mobile Betting Offered At Online Sportsbooks?
Yes. Alaska residents can place bets from their mobile devices through a mobile version of our recommended sports betting brands. These mobile versions do not require any app download but are instead accessed via your device's web browser. You will find the same betting lines and wagering types along with some exclusive mobile bonuses. Responsive design technology allows the sportsbooks to look and function the same across different device types and screen sizes.
Can I Place Bets During A Game?
Yes. Live betting gives bettors the opportunity to place wagers during the course of a game or sporting contest. For example, you can bet on an NBA team to put up 'x' amount of points in the third quarter. Live betting lines are time-sensitive, meaning they expire quickly, but payout levels are usually higher because of this.
Can I Use My Credit Card To Make A Deposit?
The Unlawful Internet Gambling Enforcement Act (UIGEA) restricts US bettors to certain transaction methods. However, our suggested sports betting sites provide multiple financing options to accommodate bettors. Most sites allow you to use your credit/debit card to make a deposit, but you will not be able to make a withdrawal using a credit/debit card.
What Other Deposit Methods Are Available?
In the event you cannot use a credit card, bettors can make a deposit using wire transfers, internationally approved prepaid cards or cryptocurrencies. Bitcoin is the leading cryptocurrency accepted by online sports betting sources.
Will Alaska Ever Have A Local Sports Betting Location?
Possibly, now that the PASPA act is repealed it is in the hands of lawmakers and state representatives to legalize domestic sports betting. Since the federal ban has been lifted states can now decide to legalize domestic sports betting shops.
Where Can I Learn More About The Laws In Alaska?
You can view all the bills related to gambling in Alaska here.