Legal March Madness Betting Sites For 2023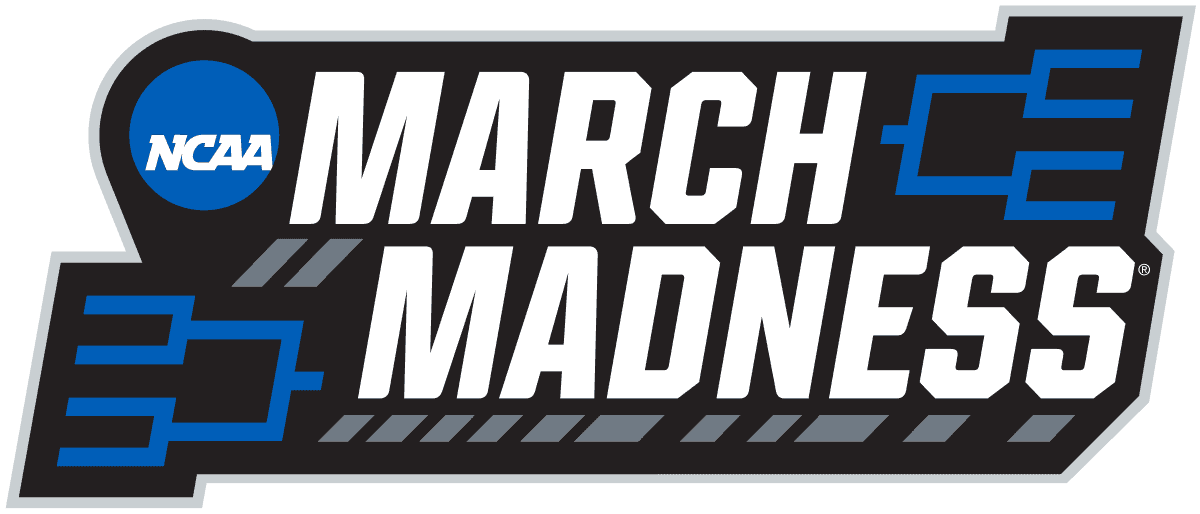 2023 March Madness Futures Are Live!
NCAAB Futures Are Posted Online All Year Long
Bet On The Sweet 16, Elite 8, Final Four, And More!
College basketball plays host to one of the most popular postseason tournaments in sports: NCAA March Madness. Every year, millions of NCAA basketball fans fill out brackets and place bets with the hope that they can predict the season's eventual champion.
Sure, a perfect bracket will certainly win a prize worth several thousand, or possibly even a million-plus dollars, but payouts can be earned much easier by using legal March Madness betting options to wager on college basketball odds.
Betting odds for March Madness games won't appear until after Selection Sunday, but NCAAB championship futures are available nearly year-round, making it easy for casual bettors and seasoned vets to study, contemplate, and wager.
To complement that information, we have created this guide to assist with March Madness betting odds. Here, we offer legal info, betting odds, historical data, and more to help ensure you have everything you need to be the most informed NCAAB bettors possible.
Best March Madness Betting Sites 2023
Is March Madness Betting Legal?
Yes, it is. Not only is online sports betting legal throughout most of the United States, but many states have legalized domestic sports betting within their jurisdictions. If you are in one of those states, all that is required to bet on NCAA Tournament odds is a local online or in-person venue.
US bettors can wager on March Madness odds at international betting sites like the ones we feature in the table below, and there are no federal laws that forbid it. WA has passed laws forbidding local online gambling, but many of our top-rated betting sites accept members from there.
That's why we recommend reading through all regional gaming laws, as well as the terms and conditions of offshore sportsbook membership, before placing any good March Madness bets.
Odds To Win The 2023 NCAA Men's Basketball National Championship
Each year, sportsbooks will roll out money line odds for which team will win the March Madness Tournament and become the men's basketball national champion. These March Madness money line odds indicate how much can be earned by betting on them and what their odds of winning are.
Since there are so many teams included in the betting line, even the most favored team will be listed with positive odds, meaning that there'll be a payout higher than what bettors risk, no matter which team they select.
NCAA Division I Men's Basketball Championship betting odds are on the boards all year and are typically posted at legal NCAAB sportsbooks right after the national champion is crowned for the previous season. The only downside is that bets can take months to conclude.
Where Can I Bet On March Madness?
While there are domestic sportsbooks available in some US states, we recommend the online March Madness betting sites linked to in the table above for many reasons - here are a few:
More March Madness odds, lines, and college basketball prop bets than domestic books
The ability to place bets with Bitcoin and other popular cryptocurrencies
24/7 availability from anywhere that March Madness bettors choose inside the USA
Minimum age requirement of 18 years old
Legally Betting On The Sweet 16
The official title of the third round of the NCAA Men's Division I Basketball Tournament is the Sweet 16 because that's exactly how many teams are remaining. Legal betting odds for the Sweet Sixteen feature money lines, point spreads, and totals for all 8 games. The right to venture on to the Elite Eight is on the line, and bettors have the right to earn large cash paydays on the proceedings.
Elite Eight Odds: How To Bet On The Elite 8
At the point in the March Madness Tourney, teams are only two wins away from winning it all. NCAAB bettors can win it all, too, because legal online Elite Eight sportsbooks feature action on all four games involved in the Round of 8. Standard college basketball bets are available, as well as props and parlays. All that is required is a membership and money to bet with.
NCAA Final Four Odds To Win
The semifinals of March Madness are otherwise known as the NCAA Final 4. The winners of each semifinal game advance to the National Championship for a chance to cut down the nets, but first, the Final Four odds must payout.
Four college basketball teams enter the semis where it's win or go home. Whether it's a Cinderella squad or your alma mater, odds for all Final Four college basketball games can be found at the online sportsbooks we recommend.
Odds To Win NCAA Tournament Finals
There are two ways to bet on the college basketball national championship - betting lines, or NCAAB National Championship futures. The college basketball futures are listed in a collapsible menu above and list each of the top team's chances at winning it all this year in money line odds.
Lines for the National Championship Game for NCAA Basketball are released following the conclusion of the Final Four. Once that happens, betting lines will be produced featuring a point spread, money line odds for each team to win, and an over-under for the March Madness title game.
March Madness Bitcoin Betting
Bitcoin (BTC) and other forms of cryptocurrency are the preferred legal methods of banking at offshore betting sites.
Bitcoin sportsbook deposits can be made quickly and will allow patrons to bet on NCAA Tournament odds online within minutes. Bitcoin withdrawals are the only transaction method that can be completed within 24 hours of its request - an exclusive in the online betting industry. Crypto also features built-in encryption for the ultimate in secure transactions.
Other cryptocurrencies we've seen in play at online betting sites include Bitcoin Cash, Ethereum, Litecoin, Ripple, Tether, and Cardano (ADA).
March Madness Betting Apps
You never know where you might end up when watching college
basketball's final 68-team tourney, but as long as you have an up-to-date smartphone or tablet with you, you can access the ultimate March Madness betting apps on the planet.
Don't worry about visiting the Google Play or App Stores, just click any of the sportsbook links in the table above using a mobile browser (Google, Safari, Opera, Chrome, Firefox), and your portable device brings all the options of Las Vegas and places them in your hand. Odds for NFL games, college football futures, and casino favorites like poker and blackjack, can be found there as well.
NCAA Tournament Sportsbook Promotions
One of the many benefits of doing business with an online sports betting site is that they routinely offer sportsbook sign-up bonus offers and promotions that stack your bankroll with extra cash for March Madness bracket betting. Sportbook bonuses differ depending on which betting site you visit, but they can reach as high as 4-figures.
Accepting a bonus is not required to become a member at a NCAAB betting site, so read through the attached conditions first.
Live Betting On March Madness
Ok, we just told you how to bet from anywhere with an internet connection using your smartphone. Now we're going to let you in on the secret to betting on any tournament game at any time you want, even when the clock is ticking - live betting odds.
Bet at the time of your choosing, be it in the middle of halftime or with minutes remaining. The point spread, over/under, and money line odds adjust as the game progresses, and the only limiting factor is the final buzzer. Some online books feature a live betting or an in-game odds section, while others simply allow the pregame lines to go live.
How To Bet On March Madness?
As discussed previously, US bettors that want to know how to bet on March Madness bracket challenges can visit a domestic sportsbook or wager at one of the international college basketball betting sites we recommend in this guide. Futures bets can be made on the eventual champion, or March Madness betting lines allow for wagers to be made on individual games inside of the tournament.
Individual game bets allow for action to be placed on point spreads, money line winners, over/unders, prop bets, and even allows for live bets to be placed in-game. While not exactly betting, the most popular option for predicting March Madness results is completing brackets where each fan attempts to attain a perfect bracket. It's never happened, but if and when it does, the winner will earn a hefty payday.
Tips For March Madness Betting
Bankroll management is a priority when declaring your March Madness betting strategy because there are so many games that funds can get depleted quickly. Declare a budget for March Madness betting odds and ensure that it is sourced from disposable incoming - meaning assets remaining after all bills have been paid.
Set a betting limit of 3%-5% of your total bankroll for each game. This will allow at least 20 bets to be made, assuming all of them fail, which is not a likely outcome. It will keep bettors from making hasty wagers and will keep gamblers in the action much deeper into the tournament.
We also suggest belonging to more than one sportsbook because the odds are different at each site. If the Duke Blu Devils are favored by 10 at one book and by 12 at another, selecting the line that favors them by 10 will provide an easier path to a win. Being mindful of these three bankroll management strategies will go a long way toward maximizing
2023 March Madness Schedule
The NCAA college basketball regular season runs from late November through early March. After the end of the regular season, the real action begins in early March and lasts through the first days of April.
2023 March Madness Brackets
Every year, 70 million March Madness brackets are completed and entered into contests. Even former President Barack Obama filled out a bracket on ESPN each year he was in office. The tournament bracket is a grid of every matchup in the single-elimination tournament.
"Bracketologists" must then predict as many correct winners as possible from the First Round all the way through the Championship game. This is no easy task. There has never been a verified perfect bracket, probably due to the 1 in 9.2 quintillion probability of it actually happening.
Teams With The Most March Madness Appearances
Kentucky Wildcats - 59
North Carolina Tarheels - 51
Kansas Jayhawks - 49
UCLA Bruins - 48
Duke Blue Devils - 44
Syracuse Orange - 40
Past NCAAM Basketball Championship Winners
The Oregon Ducks were the first team to ever win the men's college basketball championship in 1939. Since then, many teams have gone on to hoist the trophy and cut the nets, including 11 from UCLA, eight from Kentucky, six from North Carolina, and five each from Duke and Indiana.
The following list is the most recent winners from the beginning of the 21st century:
2022: Kansas
2021: Baylor
2020: Canceled Due To COVID-19
2019: Virginia
2018: Villanova
2017: North Carolina
2016: Villanova
2015: Duke
2014: Connecticut
2013: Louisville (later vacated)
2012: Kentucky
2011: Connecticut
2010: Duke
2009: North Carolina
2008: Kansas
2007: Florida
2006: Florida
2005: North Carolina
2004: Connecticut
2003: Syracuse
2002: Maryland
2001: Duke
2000: Michigan State