2022-2023 College Football Bowl Betting Guide
Bowl season is truly one of the most wonderful times of the year for pro handicappers and new bettors alike that are eager for the season's opportunities for betting on College Football.
Betting on NCAA football's postseason play is one of the oldest holiday traditions in college football and dates back to the first-ever bowl game—the 1902 Tournament East-West football game, which today is more commonly known as the "Rose Bowl." After over a century of bets placed, and the recent inclusion of the College Football Playoff in 2014, turning a profit during bowl season remains a tough nut to crack.
Making sure you account for numerous additional variables and understand the legalities (to stay off the naughty list) are our top priorities with this guide. In addition, we provide odds for every 2022-23 matchup and show you the top NCAAF betting sites, so your bowl game wagers can jingle all the way to the bank!
Is It Legal To Bet On College Football Bowl Games?
Yes, there is no federal law that prohibits college football fans from betting on bowl games. Currently, there are two ways to legally bet at a sportsbook for the 2022-23 bowl season:
Offshore ‒ There is no law banning gamblers from using sports betting sites located outside the United States. Because the action is not mentioned in laws or regulations, there are no rules being broken when wagering with an offshore sportsbook operating online.
Domestic ‒ Following the US Supreme Court's decision to repeal PASPA on May 14, 2018, states are now allowed to pass laws legalizing sports betting. To see if you live in one of the many states currently offering sportsbooks, head on over to our State By State Legal Sports Betting Guide.
Best 2022 NCAAF Bowl Betting Sites
2022-23 Bowl Game Odds: Betting Lines For All Matchups
With the laws and the key bowl season information already covered, we can move on to the best part, the odds for the bowl games!
Whether you're looking for betting information on the 2022 CFP bracket odds, a New Year's Six Bowl, or matchups like the Potato Bowl, we've got you covered. We also have a dedicated guide to legally betting on the National Championship to aid in wagering on the final college football game of the year.
Below you'll find the opening betting lines for every 2022-23 college football bowl and game information, including kickoff time, where to watch/stream the matchups, and where the game will be played. Now, let's go bowling!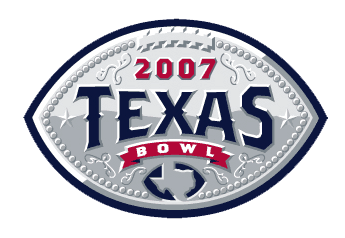 Texas Bowl Odds:
Big 12 vs. SEC
LSU vs. Kansas State
Spread: Kansas State -1.5
Time: 9:00pm
Watch: ESPN
Where: NRG Stadium,
Houston, TX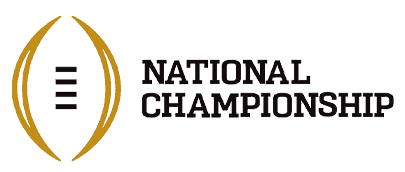 2021-22 College Football Playoff National Championship Odds:
CFP Semifinal Winner vs. CFP Semifinal Winner
TBA
Spread: TBA
Over/Under: TBA
Time: 8:00pm
Watch: ESPN
Where: Lucas Oil Stadium,
Indianapolis, IN
2021-22 Bowl Times Yet To Be Announced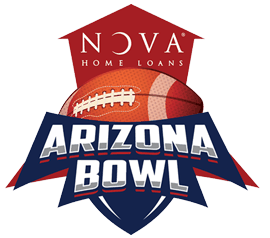 Arizona Bowl Odds
MAC vs. MWC
Matchup: TBA
Spread: TBA
Over/Under: TBA
Time: TBA
Watch: TBA
Where: Arizona Stadium,
Tucson, AZ
Redbox Bowl Odds
Pac-12 vs. Big 10
Matchup: TBA
Spread: TBA
Over/Under: TBA
Time: TBA
Watch: TBA
Where: TBA
Friday, December 17, 2021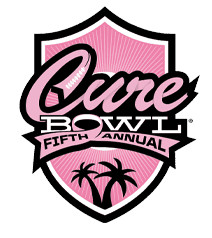 Cure Bowl Odds:
American/MAC/Sun Belt
Coastal Carolina vs. Northern Illinois
Spread: CC -10.5
Time: 6 PM
Watch: ESPN2
Where: Camping World Stadium,
Orlando, FL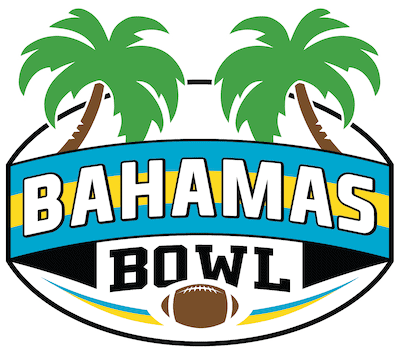 Bahamas Bowl Bowl Odds:
C-USA/MAC
Toledo vs. Middle Tennessee State
Spread: Toledo -10
Time: Noon
Watch: ESPN
Where: Thomas Robinson Stadium,
Nassau, Bahamas
Saturday, December 18, 2021
New Mexico Bowl Odds:
American/C-USA/MWC
UTEP vs. Fresno State
Spread: FSU -11
Time: 2:15pm
Watch: ESPN
Where: Dreamstyle Stadium,
Albuquerque, New Mexico
Independence Bowl Odds:
Army/PAC-12
UAB vs. BYU
Spread: BYU -7
Time: 3:30pm
Watch: ABC
Where: Independence Stadium
Shreveport, Louisiana
LendingTree Bowl Odds:
MAC vs. Sun Belt
Eastern Michigan vs. Liberty
Spread: Liberty -9.5
Time: 5:45pm
Watch: ESPN
Where: Ladd-Pebbles Stadium,
Mobile, AL
New Orleans Bowl Odds:
C-USA/Sun Belt
Marshall vs. UL Lafayette
Spread: UL Lafayette -5
Time: 9:15pm
Watch: ESPN
Where: Mercedes-Benz Superdome,
New Orleans, LA
LA Bowl Odds:
PAC-12/MWC
Oregon State vs. Utah State
Spread: OSU -7
Time: 7:30pm
Watch: ABC
Where: SoFi Stadium,
Inglewood, California
Monday, December 20, 2021
Myrtle Beach Bowl Odds
American/MAC/Sun Belt

Tulsa vs. Old Dominion
Spread: Tulsa -9
Time: 2:30pm
Watch: ESPN
Where: Brooks Stadium,
Conway, South Carolina
Tuesday, December 21, 2021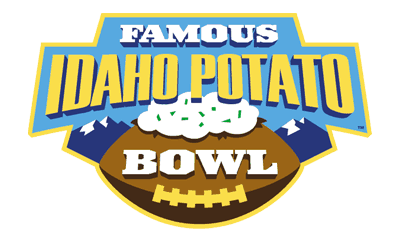 Famous Idaho Potato Bowl Odds:
MAC vs. MWC
Wyoming vs, Kent State
Spread: Wyoming -3
Time: 3:30pm
Watch: ESPN
Where: Albertsons Stadium,
Boise, ID
Frisco Bowl Odds:
AAC/C-USA/MAC/MWC/SBC
San Diego State vs. UTSA
Spread: UTSA -2.5
Time: 7:30pm
Watch: ESPN
Where: Toyota Stadium,
Frisco, Texas
Wednesday, December 22, 2021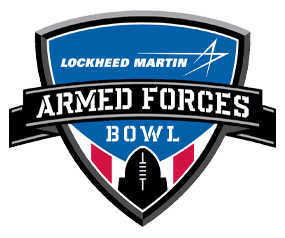 Armed Forces Bowl Odds:
American/Army/C-USA
Missouri vs. Army
Spread: Army -4
Time: 8pm
Watch: ESPN
Where: Amon G Carter Stadium,
Fort Worth, TX
Thursday, December 23, 2021
Gasparilla Bowl Odds:
American/ACC/SEC
Central Florida vs. Florida
Spread: Florida -6.5
Time: 7:30pm
Watch: ESPN
Where: Raymond James Stadium,
Tampa Bay, FL
Friday, December 24, 2021
Hawaii Bowl Odds
MAC vs. MWC
Memphis vs. Hawaii
Spread: Memphis -7
Time: 8:00pm
Watch: ESPN
Where: Aloha Stadium,
Honolulu, HI
Friday, December 25, 2021
Camellia Beach Bowl Odds:
MAC/Sun Belt
Ball State vs. Georgia State
Spread: Georgia State -4.5
Time: 2:30pm
Watch: CBS
Where: Cramton Bowl
Montgomery, Alabama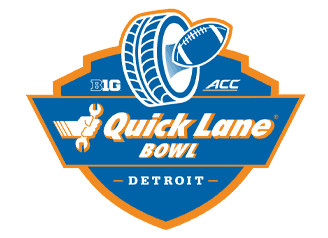 Quicklane Bowl Odds:
Big Ten/MAC
Western Michigan vs. Nevada
Spread: Western Michigan -3.5
Time: 11:00am
Watch: ESPN
Where: Ford Field
Detroit, Michigan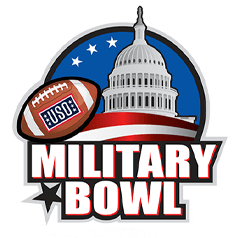 Military Bowl Odds:
American/ACC
East Carolina vs. Boston College
Spread: Boston College -3
Time: 2:30pm
Watch: ESPN
Where: Navy-Marine Corps Memorial Stadium,
Annapolis, Maryland
Birmingham Bowl Odds:
American/SEC
Houston vs. Auburn
Spread: Auburn -3
Time: 12:00pm
Watch: ESPN
Where: Protective Stadium,
Birmingham, Alabama
First Responder Bowl Odds:
American/ACC/Big 12
Louisville vs. Air Force
Spread: Louisville -1.5
Time: 3:15pm
Watch: ESPN
Where: Gerald Ford Stadium,
Dallas, TX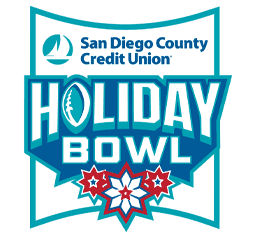 Holiday Bowl Odds:
ACC/PAC 12
NC State vs. UCLA
Spread: NC State -1
Time: 5:00pm
Watch: FOX
Where: Petco Park,
San Diego, California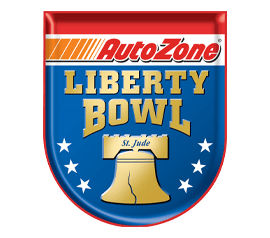 Liberty Bowl Odds:
Big 12 vs. SEC
Texas Tech vs. Mississippi State
Spread: Miss. St. -8.5
Time: 6:45pm
Watch: ESPN
Where: Liberty Bowl Memorial Stadium
Memphis, TN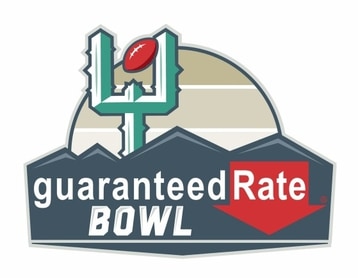 Guaranteed Rate Bowl Odds
Big 12 vs. Big 10
West Virginia vs. Minnesota
Spread: Minnesota -4
Time: 10:15pm
Watch: ESPN
Where: Chase Field,
Phoenix, Arizona
Tuesday, December 29, 2021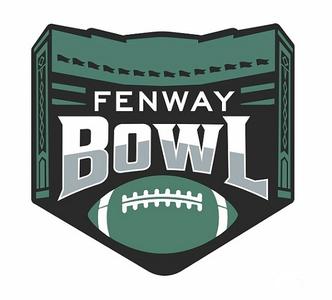 Fenway Bowl Odds:
ACC/Notre Dame/American
Virginia vs. SMU
Spread: Virginia -2
Time: 11:00am
Watch: ESPN
Where: Fenway Park,
Boston, Massachusetts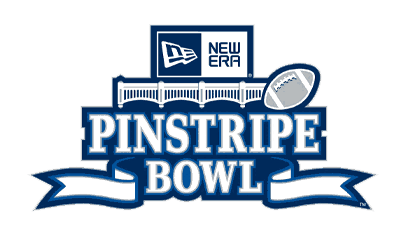 Pinstripe Bowl Odds:
ACC/Big Ten
Maryland vs. Virginia Tech
Spread: Maryland -1
Time: 2:15pm
Watch: ESPN
Where: Yankee Stadium,
The Bronx, New York

Cheez-it Bowl Odds:
ACC/Big Ten
Iowa State vs. Clemson
Spread: Iowa State -1
Time: 5:45pm
Watch: ESPN
Where: Camping World Stadium,
Orlando, Florida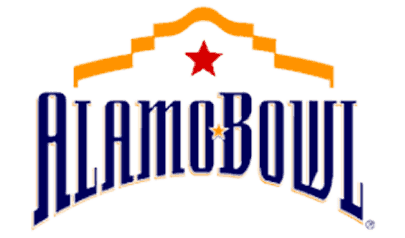 Alamo Bowl Odds:
Big 12 vs. Pac-12
Oregon vs. Oklahoma
Spread: OK -4.5
Time: 9:15pm
Watch: ESPN
Where: Alamodome,
San Antonio, TX
Thursday, December 30, 2021
Duke's Mayo Bowl Odds:
ACC vs. SEC
South Carolina vs. North Carolina
Spread: UNC -9
Time: 11:30pm
Watch: ESPN
Where: Bank of America Stadium,
Charlotte, NC
Music City Bowl Odds:
Big Ten vs. SEC
Purdue vs. Tennessee
Spread: Tennessee -4.5
Time: 3:00pm
Watch: ESPN
Where: Nissan Stadium,
Nashville, TN
Las Vegas Bowl Odds:
Pac-12 vs. Big 10
Arizona State vs. Wisconsin
Spread: Wisconsin -7
Time: 10:30pm
Watch: ESPN
Where: Sam Boyd Stadium,
Las Vegas, Nevada
Peach Bowl Odds:
New Year's Six Bowl
At-Large vs. At-Large
Michigan State vs. Pittsburgh
Spread: Michigan State -1.5
Time: 7:00pm
Watch: ESPN
Where: Mercedes Benz Stadium,
Atlanta, GA
Friday, December 31, 2021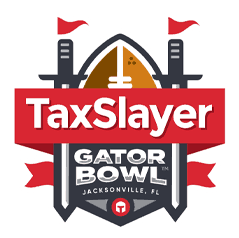 Gator Bowl Odds:
ACC vs. SEC
Texas A&M vs. Wake Forest
Spread: Texas A&M -5
Time: 11:00am
Watch: ESPN
Where: TIAA Bank Field,
Jacksonville, FL
Tony The Tiger Sun Bowl Bowl Odds:
ACC vs. Pac=12
Washington State vs. Miami
Spread: Miami -2.5
Time: 12:30pm
Watch: CBS
Where: The Sun Bowl,
El Paso, TX
Cotton Bowl Odds:
CFP Semifinal
At-Large vs. At-Large
Alabama vs. Cincinnati
Spread: Alabama -7
Time: 12:30pm
Watch: ESPN
Where: AT&T Stadium,
Arlington, TX
Orange Bowl Odds:
CFP Semifinal
At-Large vs. At-Large
Michigan vs. Georgia
Spread: Georgia -7.5
Time: 7:30pm
Watch: ESPN
Where: Hard Rock Stadium,
Miami Gardens, FL
Saturday, January 1, 2022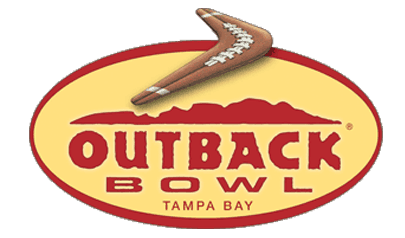 Outback Bowl Odds:
Big Ten vs. SEC
Arkansas vs. Penn State
Spread: Penn State -2
Time: 12:00pm
Watch: ESPN2
Where: Raymond James Stadium,
Tampa, FL

Citrus Bowl Odds:
Big Ten vs. SEC
Kentucky vs. Iowa
Spread: Kentucky -3
Time: 1:00pm
Watch: ABC
Where: Camping World Stadium
Orlando, FL
Fiesta Bowl Odds:
New Year's Six Bowl
At-Large vs. At-Large
Notre Dame vs. Oklahoma State
Spread: Notre Dame -2.5
Time: 1:00pm
Watch: ESPN
Where: State Farm Stadium,
Glendale, AZ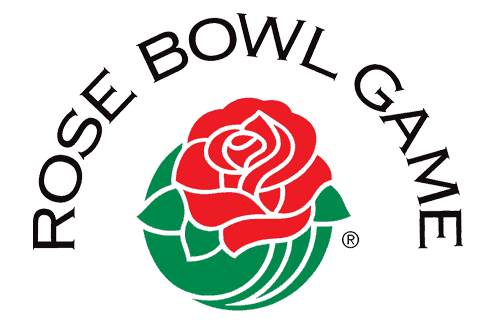 Rose Bowl Odds:
New Year's Six Bowl
Big Ten vs. Pac-12
Ohio State vs. Utah
Spread: Ohio State -5
Time: 5:00pm
Watch: ESPN
Where: Rose Bowl - Pasadena, CA
Sugar Bowl Odds:
New Year's Six Bowl
SEC vs. Big-12
Ole Miss vs. Baylor
Spread: Baylor -1
Time: 8:45pm
Watch: ESPN
Where: Mercedes-Benz Superdome,
New Orleans, LA