2020-2021 College Football Bowl Betting Guide
Bowl season is truly one of the most wonderful times of the year for pro handicappers and new bettors alike that are eager for the season's opportunities for betting on College Football.
Betting on NCAA football's postseason play is one of the oldest holiday traditions in college football and dates back to the first-ever bowl game—the 1902 Tournament East-West football game, which today is more commonly known as the "Rose Bowl." After over a century of bets placed, and the recent inclusion of the College Football Playoff in 2014, turning a profit during bowl season remains a tough nut to crack.
Making sure you account for numerous additional variables and understand the legalities (to stay off the naughty list) are our top priorities with this guide. In addition, we provide odds for every 2020-21 matchup and show you the top NCAAF betting sites, so your bowl game wagers can jingle all the way to the bank!
2020-2021 COVID-19 Update For Bowl Season
The ACC, SEC, BIG 12, Big Ten, Pac-12, AAC, Conference USA, and Sun Belt Conferences have decided to play college football this fall, but the remaining major conferences have canceled or postponed their 2020-2021 seasons due to Coronavirus concerns. A National Champion will be crowned this NCAAF season following a four-game CFP, and a few bowl games have announced their intentions to commence, but many have yet to decide their fate. We will update this page as these decisions are made.
Is it legal to bet on College Football Bowl Games?
Yes, there is no federal law that prohibits college football fans from betting on bowl games. Currently, there are two ways to legally bet at a sportsbook for the 2020-21 bowl season:
Offshore ‒ There is no law banning gamblers from using sports betting sites located outside the United States. Because the action is not mentioned in laws or regulations, there are no rules being broken when wagering with an offshore sportsbook operating online.
Domestic ‒ Following the US Supreme Court's decision to repeal PASPA on May 14, 2018, states are now allowed to pass laws legalizing sports betting. To see if you live in one of the many states currently offering sportsbooks, head on over to our State By State Legal Sports Betting Guide.
Best NCAAF Bowl Betting Sites
Top 5 Bowl Betting Tips
Before placing a bet on any of the 39 college football bowl games—or the CFP national championship—this year, take a moment to read through the tips below. For more postseason college football betting advice (i.e., point spread, totals, etc.), check out our guide to Legal College Football Playoff Betting Guide.
Ultimately, the following factors do not come into play for the regular season but can make or break your bet during the bowl season. Here are our top 5 things to watch out when wagering on any college football bowls:
1. Players skipping bowls
Topping the list are NFL draft-eligible players who skip bowls to avoid risking injury, which is becoming more common since outside of the playoffs and title game, bowls are essentially an exhibition matchup and don't count for anything. They are also among the best players on the team, so staying updated on who's not playing in the Mountain Dew Viagra Geico Holiday Bowl (not a real bowl, by the way) is just as important as who is in the lineup.
2. Late-season suspensions
One factor that often gets overlooked for bets on bowl games is suspended players. This is why, unless there's clear value, you shouldn't bet on any bowl matchup until the day of the game. From end-of-semester grades falling short after exam finals to having a little too much fun past curfew, player suspensions happen to dozens of teams every year. Waiting until both teams warm-up prior to kickoff is the best time to bet during bowl season.
3. Vacation mindset
For the majority of bowls, teams don't have anything to play for, and even though they'll never say it publicly, players and coaches treat the trip like a needed vacation after a long, rough season. A team's motivation for winning a game is hard to measure, but consider this: Since Nick Saban arrived at Alabama, he's 9-3 in CFP/BCS games but 2-2 in bowls that aren't a playoff or title games. When nothing is at stake, even the game's greatest coach has a hard time getting players to compete.
4. Team travel distance
During the regular season, the majority of a team's schedule will be in-conference games. Because teams play in a specific region, for the most part, travel fatigue is usually a non-factor since most matchups will be, at most, a few hours drive away. However, jet lag comes into play when teams must travel across the country in some scenarios.
5. Conference talent difference
Lastly, the difference in talent level between the Power Five conferences and the Group of Five conferences is rather wide on paper. Can a Mountain West team beat an SEC team? Sure, upsets happen all the time. But throughout history, P5 teams win about three out of every four bowl matchups against G5 teams.
2020-21 Bowl Game Odds: Betting Lines For All Matchups
With the laws and the key bowl season information already covered, we can move on to the best part, the odds for the bowl games!
Whether you're looking for betting information on the CFP Semifinals, a New Year's Six Bowl, or matchups like the Potato Bowl, we've got you covered (but not smothered and chunked, we apologize). We also have a dedicated guide to legally betting on the National Championship to aid in wagering on the final college football game of the year.
Below you'll find the opening betting lines for every 2020-21 college football bowl and game information, including kickoff time, where to watch/stream the matchups, and where the game will be played. Now, let's go bowling!
*The 2020-21 College Football bowl season logistics have yet to be finalized, and at this time, there are not enough teams participating to fill all of the bowl games. Below is the latest information on each bowl game, and will feature routine updates as they are announced.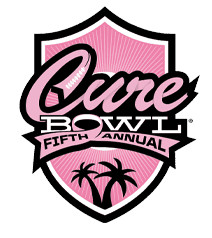 Cure Bowl Odds:
American/MAC/Sun Belt
2019 Result: LIB 23 - GASO 16
Spread: TBA
Over/Under: TBA
Time: TBA
Watch: CBSSN
Where: Exploria Stadium,
Orlando, FL
Tuesday, December 29, 2020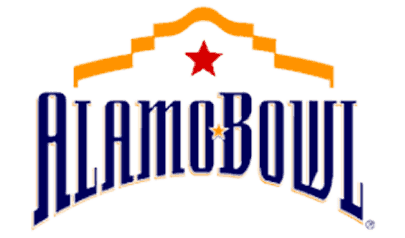 Alamo Bowl Odds:
Big 12 vs. Pac-12
2019 Result: TEX 38 - UTAH 10
Spread: TBA
Over/Under: TBA
Time: TBA
Watch: ESPN
Where: Alamodome Stadium,
San Antonio, TX
Cotton Bowl Odds:
New Year's Six Bowl
At-Large vs. At-Large
2019 Result: PSU 53 - MEM 39
Spread: TBA
Over/Under: TBA
Time: TBA
Watch: ESPN
Where: AT&T Stadium,
Arlington, TX
Thursday, December 31, 2020
Sun Bowl Odds:
ACC vs. Pac-12
2019 Result: ASU 20 - FSU 14
Spread: TBA
Over/Under: TBA
Time: 2 pm ET
Watch: CBS
Where: Sun Bowl,
El Paso, TX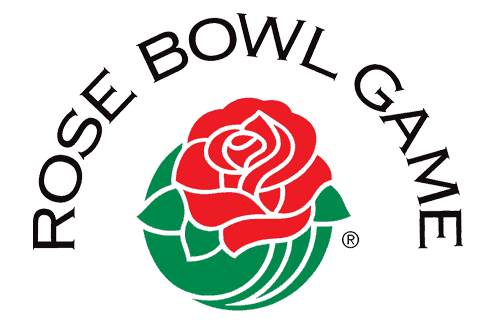 CFP Semifinal
Rose Bowl Odds:
New Year's Six Bowl
At-Large vs. At-Large
2019 Result: ORE 28 - WISC 27
Spread: TBA
Over/Under: TBA
Time: 5 pm ET
Watch: ESPN
Where: Rose Bowl - Pasadena, CA
CFP Semifinal
Sugar Bowl Odds:
New Year's Six Bowl
At-Large vs. At-Large
2019 Result: UGA 26 - BAY 14
Spread: TBA
Over/Under: TBA
Time: 8:45 pm ET
Watch: ESPN
Where: Mercedes-Benz Superdome,
New Orleans, LA
Peach Bowl Odds:
New Year's Six Bowl
At-Large vs. At-Large
2019 Result: LSU 63 - OKLA 28
Spread: TBA
Over/Under: TBA
Time: 4:00 PM ET
Watch: ESPN
Where: Mercedes Benz Stadium,
Atlanta, GA

Citrus Bowl Odds:
Big Ten vs. SEC
2019 Result: ALA 35 - MICH 16
Spread: TBA
Over/Under: TBA
Time: 1 pm ET
Watch: ESPN
Where: Camping World Stadium
Orlando, FL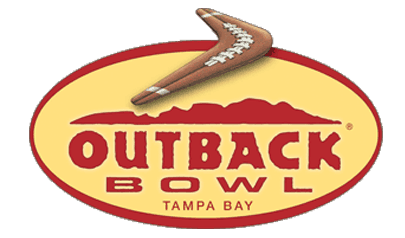 Outback Bowl Odds:
Big Ten vs. SEC
2019 Result: MIN 31 - AUB 24
Spread: TBA
Over/Under: TBA
Time: 1 pm ET
Watch: ESPN
Where: Raymond James Stadium,
Tampa, FL
Saturday, January 2, 2021
Fiesta Bowl Odds:
New Year's Six Bowl
At-Large vs. At-Large
2019 Result: CLEM 29 - OSU 23
Spread: TBA
Over/Under: TBA
Time: TBA
Watch: ESPN
Where: State Farm Stadium,
Glendale, AZ
Orange Bowl Odds:
New Year's Six Bowl
ACC/Notre Dame vs. SEC/Big Ten
2019 Result: FLA 36 - UVA 28
Spread: TBA
Over/Under: TBA
Time: TBA
Watch: ESPN
Where: Hard Rock Stadium,
Miami Gardens, FL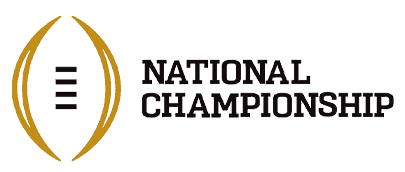 2020-21 College Football Playoff National Championship Odds:
CFP Semifinal Winner vs. CFP Semifinal Winner
2019 Result: LSU 42 - Clemson 25
Spread: TBA
Over/Under: TBA
Time: 8 pm ET
Watch: ESPN
Where: Hard Rock Stadium,
Miami Gardens, FL
Bowl Games With Dates To Be Announced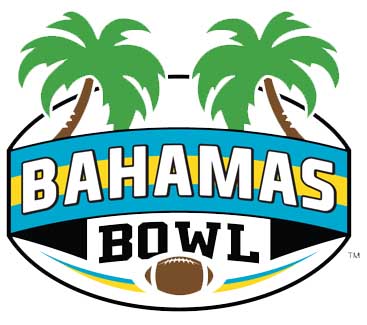 Bahamas Bowl Odds:
C-USA vs. MAC
2019 Result: BUFF 31 - CHAR 9
Spread: TBA
Over/Under: TBA
Time: TBA
Watch: ESPN
Where: Thomas Robinson Stadium,
Nassau, Bahamas
Frisco Bowl Odds:
American/C-USA/MAC/MWC
2019 Result: KENT 51 - USU 41
Spread: TBA
Over/Under: TBA
Time: TBA
Watch: ESPN
Where: Toyota Stadium,
Frisco, TX
New Mexico Bowl Odds:
America/C-USA/MWC
2019 Result: SDSU 48 - CMU 11
Spread: TBA
Over/Under: TBA
Time: TBA
Watch: ESPN
Where: Dreamstyle Stadium,
Albuquerque, NM
New Orleans Bowl Odds:
C-USA/Sun Belt
2019 Result: APP 31 - UAB 17
Spread: TBA
Over/Under: TBA
Time: TBA
Watch: ESPN
Where: Mercedes-Benz Superdome,
New Orleans, LA
Camellia Bowl Odds:
MAC vs. Sun Belt
2019 Result: ARST 34 FIU 26
Spread: TBA
Over/Under: TBA
Time: TBA
Watch: ESPN
Where: Cramton Bowl,
Montgomery, AL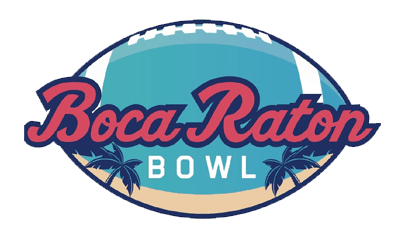 Boca Raton Bowl Odds:
American/C-USA/MAC
2019 Result: FAU 52 - SMU 28
Spread: TBA
Over/Under: TBA
Time: TBA
Watch: ESPN
Where: FAU Stadium,
Boca Raton, FL
Vegas Bowl Odds:
Pac-12 vs. SEC
2019 Result: WASH 38 - BSU 7
Spread: TBA
Over/Under: TBA
Time: TBA
Watch: ESPN
Where: Sam Boyd Stadium,
Las Vegas, NV
Gasparilla Bowl Odds:
American/ACC/SEC
2019 Result: UCF 48 - MRSH 25
Spread: TBA
Over/Under: TBA
Time: TBA
Watch: ESPN
Where: Raymond James Stadium,
Tampa Bay, FL
Hawaii Bowl Odds:
MWC vs. AAC/C-USA
2019 Result: HAW 38 - BYU 34
Spread: TBA
Over/Under: TBA
Time: TBA
Watch: ESPN
Where: Aloha Stadium,
Honolulu, HI
Independence Bowl Odds:
Army vs. Pac-12
2019 Result: LT 14 - MIA 0
Spread: TBA
Over/Under: TBA
Time: TBA
Watch: ESPN
Where: Independence Stadium,
Shreveport, LA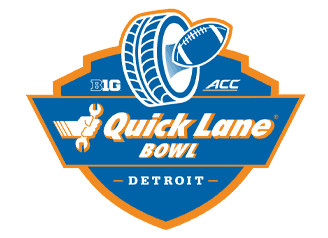 Quick Lane Bowl Odds:
Big Ten vs. MAC
2019 Result: PITT 34 - EMU 30
Spread: TBA
Over/Under: TBA
Time: TBA
Watch: ESPN
Where: Ford Field,
Detroit, MI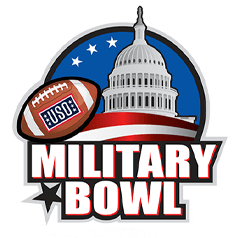 Military Bowl Odds:
ACC vs. American
2019 Result: UNC 55 - TEMP 13
Spread: TBA
Over/Under: TBA
Time: TBA
Watch: ESPN
Where: Navy-Marine Corps Stadium, Annapolis, MD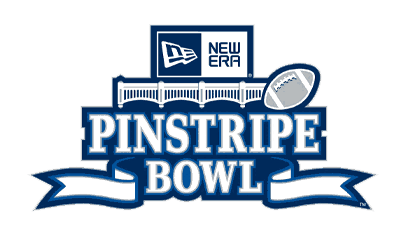 Pinstripe Bowl Odds:
ACC vs. Big Ten
2019 Result: MSU 27 - WAKE 21
Spread: TBA
Over/Under: TBA
Time: TBA
Watch: ESPN
Where: Yankee Stadium,
Bronx, NY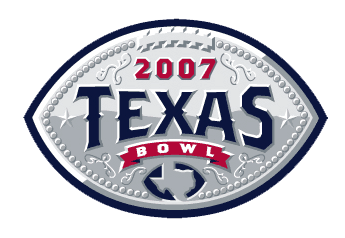 Texas Bowl Odds:
Big 12 vs. SEC
2019 Result: TA&M 24 - OKST 21
Spread: TBA
Over/Under: TBA
Time: TBA
Watch: ESPN
Where: NRG Stadium,
Houston, TX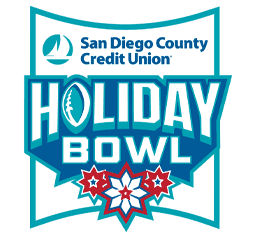 Holiday Bowl Odds:
ACC vs. Pac-12
2019 Result: IOWA 49 - USC 24
Spread: TBA
Over/Under: TBA
Time: TBA
Watch: FS1
Where: SDCCU Stadium,
San Diego, CA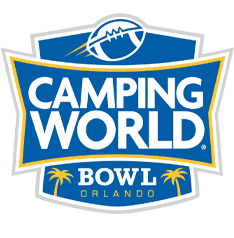 Camping World Bowl Odds:
2019 Result: ND 33 - ISU 9
Spread: TBA
Over/Under: TBA
Time: TBA
Watch: TBA
Where: Camping World Stadium,
Orlando, FL
First Responder Bowl Odds:
American/ACC/Big 12
2019 Result: WKY 23 - WMU 20
Spread: TBA
Over/Under: TBA
Time: TBA
Watch: ESPN
Where: Gerald Ford Stadium,
Dallas, TX
Music City Bowl Odds:
Big Ten vs. SEC
2019 Result: LOU 38 - MSST 28
Spread: TBA
Over/Under: TBA
Time: TBA
Watch: ESPN
Where: Nissan Stadium,
Nashville, TN
Redbox Bowl Odds:
Big Ten vs. Pac-12
2019 Result: CAL 35 - ILL 20
Spread: TBA
Over/Under: TBA
Time: TBA
Watch: FOX/FS1
Where: Levi's Stadium,
Santa Clara, CA
Duke's Mayo Bowl Odds:
ACC/Notre Dame vs. Big Ten
2019 Result: UK 37 - VT 30
Spread: TBA
Over/Under: TBA
Time: TBA
Watch: ESPN
Where: Bank of America Stadium,
Charlotte, NC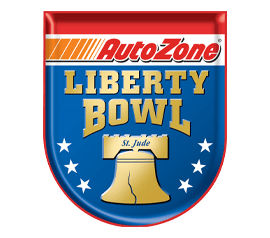 Liberty Bowl Odds:
Big 12 vs. SEC
2019 Result: NAVY 20 - KSU 17
Spread: TBA
Over/Under: TBA
Time: TBA
Watch: ESPN
Where: Liberty Bowl Memorial Stadium
Memphis, TN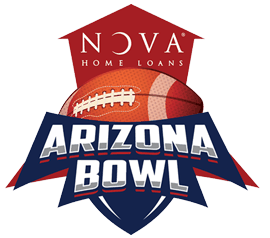 Arizona Bowl Odds
MAC vs. MWC
2019 Result: WYO 38 - GAST 17
Spread: TBA
Over/Under: TBA
Time: TBA
Watch: CBSSN
Where: Arizona Stadium,
Tucson, AZ
Birmingham Bowl Odds:
ACC/American/SEC
2019 Result: CIN 38 - BC 6
Spread: TBA
Over/Under: TBA
Time: TBA
Watch: ESPN
Where: Legion Field,
Birmingham, AL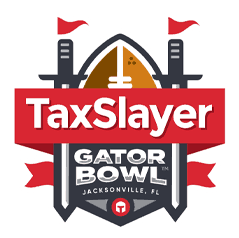 Gator Bowl Odds:
ACC vs. SEC
2019 Result: TENN 23 - IND 22
Spread: TBA
Over/Under: TBA
Time: TBA
Watch: ESPN
Where: TIAA Bank Field,
Jacksonville, FL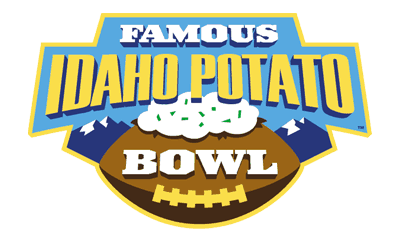 Potato Bowl Odds:
MAC vs. MWC
2019 Result: OHIO 30 - NEV 21
Spread: TBA
Over/Under: TBA
Time: TBA
Watch: ESPN
Where: Albertsons Stadium,
Boise, ID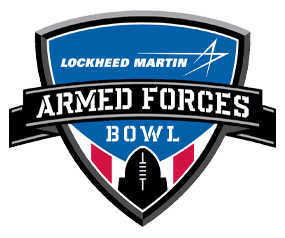 Armed Forces Bowl Odds:
American/Army/C-USA
2019 Result: TUL 30 - USM 13
Spread: TBA
Over/Under: TBA
Time: TBA
Watch: ESPN
Where: Amon G Carter Stadium,
Fort Worth, TX
LendingTree Bowl Odds:
MAC vs. Sun Belt
2019 Result: ULL 27 - M-OH 17
Spread: TBA
Over/Under: TBA
Time: TBA
Watch: ESPN
Where: Ladd-Pebbles Stadium,
Mobile, AL