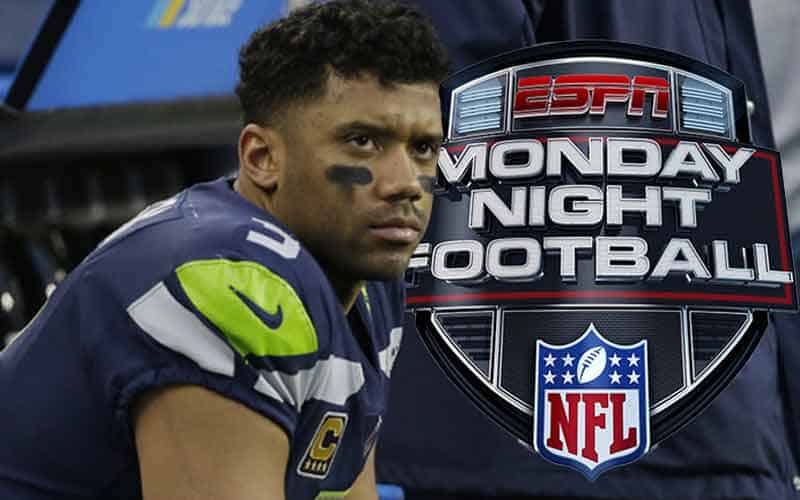 The Seattle Seahawks are already in a must-win situation entering Monday Night Football in Week 7, as a loss will place them hopelessly out of contention for the FFC West crown and 5 games back of the division-leading Arizona Cardinals.
The 3-2 New Orleans Saints are favored to win at online NFL betting sites by 4 or more points, and they'll need a win at the Mercedez Benz Superdome tonight to keep their heads above water and to try and keep pace with the Tampa Bay Buccaneers.
New Orleans Saints @ Seattle Seahawks
Saints Point Spread: -4.5
Seahawks Point Spread: +4.5
Saints Moneyline: -200
Seahawks Moneyline: +179
Over/Under: 42.0
The Seahawks have been without starting quarterback Russell Wilson since he suffered a torn tendon on the middle finger of his throwing hand in a Week 5 loss to the LA Rams.
Veteran backup Geno Smith surprised many with his solid performance in Wilson's absence, but his efforts have yet to result in a win despite playing teams very close.
NFL prop bets were produced earlier in the season that attempted to predict the next landing spot for free agent QB Cam Newton, but those odds are not on the boards at the moment despite the whispers of interest coming from Seattle.
Cam Newton has announced that he is now vaccinated for COVID-19 and that he is ready to resume his NFL playing career, but is he a good fit in Seattle, and can he make an impact in the short window before Wilson returns?
"Just so you know, we've already talked to [Cam]. We're talking to everybody that could help us. To go right back to the base philosophy that we always uphold here is that we're going to be competing at every turn with whoever would be available. So we're on it."

Seattle Seahawks Head Coach Pete Carroll
Now that Wilson is expected to return in 2 weeks, the probability of a quarterback being signed in time to learn the playbook and make a difference is minimal.
The interest in free agents also seems odd in light of Smith's performance thus far. He lead Seattle to a heartbreaking overtime loss to the Pittsburgh Steelers, and it seems as if a loss tonight will cause the general management of the Seahawks to hit the panic button.
The Saints are favored by -4.5 at home at Bovada Sportsbook, and a win will place them at 4-2 and in a heated race for the NFC's precious three wild card spots.
Seeds 5 through 7 in the NFC's half of the NFL Playoffs are now in play largely due to the unexpectedly poor performance of the San Francisco 49ers and the Seahawks. Their slow starts have opened the door for teams like the Saints, Minnesota Vikings, and even the Chicago Bears to keep their focus on the postseason.
Although the following Super Bowl odds posted at NFL Playoff betting sites do not attempt to accurately reflect which teams will qualify for the postseason, the top 14 franchises illustrate the bracket's potential parameters.
The Saints are currently resting in that final 14th spot, and they'll certainly improve that status this time tomorrow morning if they can fend off the Seahawks tonight in New Orleans.
Super Bowl 56 Odds
Buffalo Bills +500
Tampa Bay Buccaneers +500
Los Angeles Rams +750
Arizona Cardinals +800
Green Bay Packers +1000
Dallas Cowboys +1100
Baltimore Ravens +1200
Kansas City Chiefs +1200
Tennessee Titans +1600
Los Angeles Chargers +2000
Cleveland Browns +2500
Cincinnati Bengals +3000
Las Vegas Raiders +3000
New Orleans Saints +3500