Sports Betting In Seattle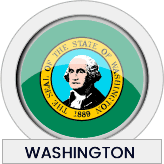 Online Sports Betting In Seattle Via Offshore Sportsbooks
Domestic Sports Betting In Seattle, WA Not Available At This Time
Legislative Movement Toward Sports Betting: Yes, In-Person
Seattle, WA, is a large metropolitan area resting in the mountainous natural region of Washington. There are 2 (formerly 3) major professional sports franchises. Seattle sports betting options allow residents to bet on their favorite local teams or any other major team for that matter. If you have ever been curious about sports gambling, you have come to the right place.
Washington has a specific state law that deems all forms of online gambling illegal, however, it is still possible to use certain betting sites. That being said, we do not condone any illegal activity and encourage all citizens to adhere to their state laws. This page was developed specifically for Seattle residents and for informational purposes and has resources on betting laws, Washington sports betting, sportsbooks accepting WA bettors, and more.
Is Sports Betting Legal In Seattle, WA?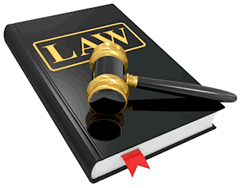 USA federal gambling laws shape the enforcement of sports betting in the United States. Any responsible bettor should be aware of these laws and how they influence the US sports gambling landscape.
The Professional and Amateur Sports Protection Act was a federal ban on forms of regulated domestic betting in 46 states, including Washington. Passed in 1992, PASPA is the reason why there are no brick-and-mortar sportsbooks in the state of Washington today. That will change soon now that PASPA has been repealed by the SCOTUS and WA governor Jay Inslee has signed HB 2638 into law, authorizing tribal casinos to offer on-site sports wagering. Online sports wagering is still barred, however.
The Federal Wire Act pertains to domestic gambling making it illegal for US-based businesses to accept wagers, betting data, or information across state lines.
The Unlawful Internet Gambling Enforcement Act monitors banks and other financial institutions, specifically how they process transactions with digital gambling websites. Licensed offshore sportsbooks are technically outside US jurisdiction, but regardless, there is no mention of them anywhere in these 3 laws. Washington has a state law that rules all forms of Internet gambling, including online sports betting, illegal.
However, enforcement of this law is subpar and residents are still able to access licensed offshore sportsbooks. To be clear, this site is not encouraging any illegal activity whatsoever. Our objective is to provide accurate information on how licensed offshore sportsbooks work. Any online betting activity taken up by WA residents is done so at their own risk.
Best Online Sportsbooks In Seattle, WA
Below you will find a table comprised of the best available sportsbooks accepting Seattle residents. These sites have been in the business for at least 10 years and have established positive reputations along the way. Our team of Internet sports gambling analysts screened each of these operators for the following:
Legal licensing
Regulation
Betting line selection
Wagering type variance
Strong security profiles
Reliable customer support
Generous bonus incentives
USA-friendly banking options
Mobile/live betting capabilities
You can sample each of these sportsbooks for yourself by clicking on the links attached to each brand in the table. There is no requirement to place a bet or even sign up for an account when viewing the site. It is also not illegal to browse the site.
Betting On Seattle Seahawks' Odds (NFL)
The Seattle Seahawks played their first season of professional football in 1976 as an expansion team and today, compete in the NFC West. Super Bowl betting sites often feature the Seahawks toward the top of the futures as they always seem to be on the verge of adding another championship banner to the rafters of CenturyLink Field.
The Seahawks won their first and only Lombardi Trophy in Super Bowl XLVIII at the end of the 2013 season, and their game lines, prop bets, moneylines, and point-spreads can be wagered on at online NFL sportsbooks.
Sports Teams In Seattle, WA
Seattle Mariners (MLB)
The Seattle Mariners play in Major League Baseball's American League West Division, and first set up shop in the region in the year 1977. MLB betting enthusiasts expect a championship banner to be lifted in T-Mobile Park before too long.
Seattle, Washington Sports Betting FAQs
Washington's state law considers all forms of gambling on the Internet to be illegal, including sports betting. The language of the law includes sites operating within foreign countries, meaning offshore sportsbooks. Enforcement of this law would be both expensive and time-consuming, leaving little incentive for the local government to follow up.
Still, it is considered illegal to bet with an offshore sportsbook. This is why we encourage Seattle residents to not bet with a sportsbook, however, if you are going to, you should at least be aware of how offshore sportsbooks work. Any betting is done at your own risk.
You will need some personal information such as your name, email address, location, age, etc., in order to set up your sportsbook account. This is used to verify your bettor eligibility.
There will be state-regulated (if not directly state-run) sports betting in Washington soon, as HB 2638 was passed into law in March 2020. This bill will allow sports wagering in-person at tribal casinos only (bettors must be 18 or older), though it requires that the state's tribal compacts be amended first.
Such revisions can be a time-consuming process, and it means that land-based brick-and-mortar sports betting could hit Washington by late 2020 or early 2021. Based on current events, the later date seems more tenable. In the meantime, of course, online sports wagering is available via the sites outlined here.
United States bettors can deposit money into their account using credit/debit cards, Bitcoin and other cryptocurrencies, prepaid cards, and wire transfers. There may be other deposit methods available, but we have found that these are the most commonly accepted. Withdrawal options tend to be much more limited, but only Bitcoin allows for same-day withdrawals, making it our top choice.
Seattle, Washington Betting Resources: