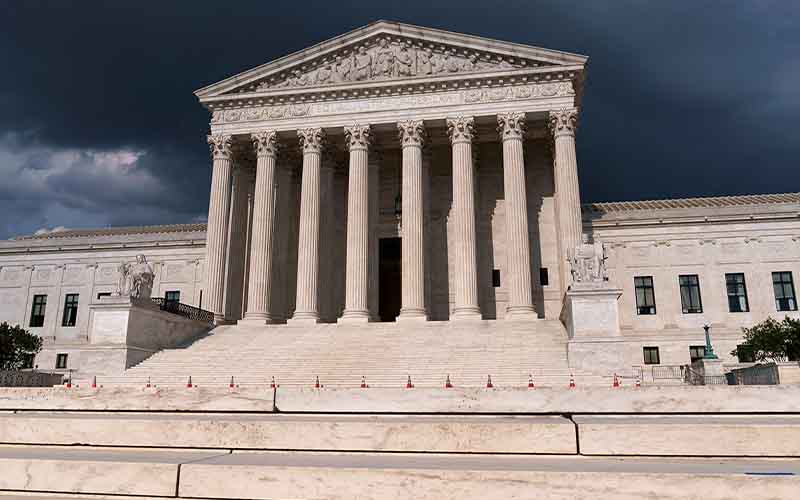 Tribal gaming interests in the state of Washington control the industry of domestic sports betting, but a local card room and casino owner feels that their sportsbook monopoly is unfair.
Maverick Gaming owns several card rooms throughout the state of Washington where gamblers can play cash games of poker, baccarat, and Pai Gow.
Currently, seven tribal casinos house in-person sportsbooks that require gamblers to travel to the venue and place a wager. Maverick Gaming owner Eric Persson believes that his card rooms should also be allowed to operate retail sportsbooks, and he is willing to take his case all the way to the Supreme Court to make it happen.
Persson has sued the state of WA and the US Federal Government over the matter, claiming that legal sports betting in Washington is currently a monopoly.
While Native American tribes are granted the ability to operate gambling facilities and enter into gaming compacts based on regulations set forth in the Indian Gaming Regulatory Act, Perssons' lawsuit challenges that standard, claiming that any favoritism based on race or ancestry is misguided.
The Shoalwater Bay tribe is in the middle of a smear campaign on Persson, claiming that he is merely interested in amassing wealth and is unconcerned about any ethical violations that may be occurring with the tribal sports betting monopoly in Washington.
The odd aspect of the legal challenge is that Eric Persson is a member of the Shoalwater Bay tribe. However, he appears unconcerned about any potential fiscal impact that sports betting expansion could have on tribes in WA.
"People like to throw out adjectives that sound scary, but at the end of the day, the tribes are sovereign nations, and this is about sports betting. This is about not letting tribes have a monopoly on sports betting in the state of Washington."

Eric Persson – Owner Of Maverick Gaming
While court proceedings are ongoing, all parties are committed to appealing any unfavorable decisions, which is why the Supreme Court appears to be the final destination for this legal battle.
Whatever ruling comes down from the SCOTUS has the potential to set a precedent and impact any legal sports betting states in the US that have entered into tribal gaming compacts.
The 2023 legislative session is ongoing at the moment in WA and will conclude on April 23rd.
Two new sports betting bills were introduced yesterday that would expand domestic sportsbooks in the state, but it is unclear as to the amount of support it will receive from local lawmakers. The bills, if passed, would pave the way for sportsbooks to operate within the state's card rooms and racetrack casinos (racinos).
Tribal interests have a lot of influence on Washington's state Senators and Representatives, so these bills may be facing an uphill battle.
If Washington wants to get serious about sports betting revenue collections, then its politicians need to consider allowing for online and mobile sports betting. A quick glance at the state-by-state sports betting revenue reports reveals the disparity between regions with mobile/online sportsbooks and those that do not.
Source – FOX News