Sports Betting In Cleveland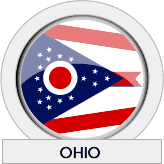 Domestic OH Mobile Sportsbook Apps Now Available For Download
Online Sports Betting Available In Cleveland Via Offshore Sportsbook Sites
In-Person Domestic Sports Betting In Cleveland Coming Soon
Cleveland is the center of the Ohio sports action with three major professional franchises and residents can place bets on their local teams through several different offshore sportsbooks. These online betting destinations are licensed and regulated offshore by a respected government and provide a legal avenue for Ohio residents to gamble on sports while domestic sportsbooks await regulation.
This page was developed exclusively for Cleveland bettors and has relevant information on current gambling laws, legal sports betting in Ohio, Cincinnati, and Columbus insight into local sports teams, and the best available offshore sportsbooks.
Sportsbooks That Are Legal In Cleveland, Ohio
Below you will find a list of the best available sportsbooks accepting Cleveland, OH residents. Our team of Internet gambling analysts compiled this list after extensive research into security profiles, reliable customer support, bonus incentives, banking options, and mobile capabilities.
You can look through each one of our recommended sportsbooks by clicking on the links provided in the table below.
Is Sports Betting Legal In Cleveland, OH?
Yes. Online sports betting through the use of an offshore sportsbook site in the Cleveland, Ohio, region does not violate any state or federal gambling laws.
Domestic sports betting in Cleveland is now offered through downloadable sportsbook applications. Retail sportsbooks where in-person bets can be made are expected to open in the Cleveland area soon.
The offshore options in the table below can accept wagers in Cleveland for betting on the NFL, NBA, or other major pro sports.
Betting On The Cleveland Browns' Odds (NFL)
The Cleveland Browns play in the AFC Central Division and are one of the oldest NFL teams in existence, fielding their first squad in 1946. They've won NFL Championships prior to the Super Bowl era, but have yet to celebrate a Browns' title since the AFL/NFL merger.
Super Bowl betting sites are predicting big things for the Browns soon, and regional Cleveland sports gamblers can wager on their NFL odds at almost any time of year.
Sports Teams In Cleveland, Ohio
Cleveland Cavaliers (NBA)
The Cleveland Cavaliers play in the NBA's Eastern Conference and won an NBA title with LeBron James in 2016. Betting on the NBA receives a lot of action in Cleveland, and offshore sportsbook sites feature odds on each of their regular season and playoff games.
NBA Playoff betting is when the pro basketball action heats up, and the Cavs are often included in the odds each fall when the NBA Finals are in sight.
Cleveland Indians (MLB)
The Cleveland Indians play in the MLB's American League Central division. They haven't won a World Series since 1948 but have come close in recent years. Regional sports gamblers can bet on MLB games that include the Indians at offshore sportsbook sites.
World Series betting sites will offer lines on the Indians each October when they qualify, and fans in the region are hot for another title.
Cleveland Mobile Sports Betting Apps
Buckeye State sports gamblers now have domestic and offshore mobile sportsbook apps that can be accessed and used for betting on college football, NCAAB, or any other major pro sports occurring around Ohio or the rest of the United States.
The best part about opting for an offshore sportsbook app is no download is required. These web apps can be accessed by iPhones, iPads, and Android devices and smartphones by clicking on any of the Cleveland sportsbook lines we've provided on this page.
All of the same features that are available on the sportsbook websites are ported to the mobile version, including live betting, political election odds, as well as real money casino games.
Bitcoin Betting In Cleveland
Of all the sportsbook funding options that are available, we endorse Bitcoin and cryptocurrency the most when making a deposit or a withdrawal with an online sports betting site in Cleveland.
The reason? BTC and crypto deposit in short order and can be withdrawn within 24-hours, something the USD cannot deliver no matter which offshore sportsbook you visit. Bitcoin also yields higher bonus cash promos and offers the most secure online banking transactions in the industry.
Cleveland, Ohio Sports Betting FAQs
Yes. Offshore sportsbook sites can accept bets on the MLB or NFL over the web from customers inside of Cleveland, OH, because there are no state or federal laws in place to stop them. International sportsbooks like the ones featured on this page can handle all Cleveland bets.
Bonuses are financial incentives rewarded to bettors at no additional charge. They are for use within the sportsbook. Bonus funds are added to your account when you make a deposit.
You can claim a sportsbook bonus via a promo code or from a promotions menu, which can be found on the website. Look out for deposit match bonuses, which is when a player's deposit is matched by a percentage up to a certain amount. These are often available on your first deposit as a welcome bonus.
Accepting a bonus is entirely up to the customer, as it is not a requisite for membership. We advise reading through all terms and conditions prior to accepting a sportsbook bonus.
Live betting, or in-play betting, is a platform where you place wagers during a sporting event. For example, you could place a bet in the second quarter for the Cavs to put up 25 points in the third quarter. Live betting lines expire quickly, but they tend to have higher payouts due to the increased risk.
There are certain rules for each sport regarding live betting, but these can be found on the sportsbook website.
Yes. Visa and MasterCard are accepted brands (in some cases, American Express). Other USA-friendly deposit types are cryptocurrencies such as Bitcoin (BTC), Bitcoin Cash, Litecoin, Dash or Ethereum, prepaid options, and wire transfers. Deposit methods may vary depending on the site you use.
Cleveland, OH Betting Resources: