Sports Betting In Newark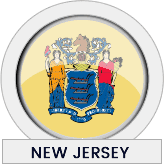 Online Sports Betting Available In Newark Via Offshore Sportsbooks
In-Person Domestic Sports Betting In Nearby Atlantic City, NJ
Mobile & Online Sports Betting Is Legal In Newark, NJ
Newark is the largest city in the state of New Jersey and is a hotbed for sports betting activity across a wide variety of avenues. There are many viable Newark sports betting options available to residents through state-licensed mobile betting apps, online books, and nearby domestic Atlantic City casinos that accept bets on popular games.
New Jersey launched domestic sports betting on June 14th, 2018, and online sports betting a month later. This guide will discuss the legal options that Newark residents have when looking to bet on sports, be it domestic or offshore. You will find information on federal gambling laws, New Jersey sports wagering, sportsbooks accepting Newark bettors, and how these sportsbooks function.
Is Sports Betting Legal In Newark, NJ?
Yes. Sports betting in Newark is available to regional gamblers through the use of domestic or overseas sportsbooks.
Offshore - Online sportsbooks that are operating inside a regulated, international location are able to accept members from inside of Newark, NJ, and allow them to bet on pro and college sports. Despite there being no federal or NJ laws that suggest offshore sports betting over the web is illegal, several overseas books have opted out of service the New Jersey sports betting market. Be sure to check the terms and conditions of membership at each international sportsbook site to ensure that they accept New Jersey patrons.
Domestic - Newark, New Jersey offers residents and visitors to the area access to downloadable mobile sportsbook applications that can be used on any major smartphone or tablet. Newark sports bettors also have the option of traveling to an Atlantic City casino and placing an in-person wager, but be prepared for a 4-hour round trip by car.
Newark Sportsbook Funding Options
Domestic books in the New Jersey region are limited to the US Dollar when it comes to what types of funds can be used when placing a bet on sports. International sportsbook sites are able to include cryptocurrency among their sports betting banking options, and there are several reasons why that is important.
Bitcoin (BTC) and other cryptocurrencies deposit faster than any other method
Crypto transactions are the most secure in the industry
Only cryptocurrency and Bitcoin can secure a same-day withdrawal
Bonus offers for Bitcoin and cryptocurrency are often 3X higher than USD
Newark, NJ Sportsbook Bonuses
Bonuses are what often differentiate online sportsbooks from their brick-and-mortar, domestic counterparts. There are many different sports betting bonus types available depending on which offshore sportsbook site patrons opt to do business with, but they almost always involve matching a portion of the deposit total.
If all terms and conditions are met, Newark, NJ bettors will be rewarded with extra spending cash to lay some action on their favorite teams, but ensure that those terms can be met prior to accepting the promotional offer. Many online sports betting bonus offers entail requirements that must be met before winnings can be withdrawn.
Mobile Sports Betting In Newark
Once again, Newark comes through for regional bettors with the best of both worlds in regard to mobile sports betting as offshore and domestic apps are available and open for business. One advantage that offshore sportsbooks have over domestic venues is that their sports betting applications are web-based and do not require a download.
That means the latest game lines and odds are just a click away, and can be accessed using any current mobile browser designed for use on Apple or Android-based smartphones and tablets (iPad, iPhone, Samsung).
Live Betting Options In NJ
NJ bettors that are interested in laying some action on games that are in-play should investigate live betting at online and in-person sportsbooks. These odds update the point-spread, over/under, and moneylines while the game clock is running, but these odds typically narrow and the end of the game approaches.
Live betting was once a niche option, but now, more online and domestic sportsbooks offer it than not. It is a nice feature to take advantage of if bettors are uncertain pre-game, or just want to wait it out a bit to see how a particular player is performing before making a bet.
Sports Teams In Newark, NJ
New Jersey Devils (NHL)
The New Jersey Devils play in the National Hockey League's Metropolitan Division in the Eastern Conference. They have a total of 3 Stanley Cups to their name (1995, 2000, 2003). The Devils play their home games at Newark's Prudential Center.
Regional sports gamblers can find NHL betting lines at any of our recommended sportsbooks.
Other Pro Sports Teams Near Newark
Sports gamblers that are interested in betting on the NFL have loads of nearby action because the New York Giants and the New York Jets play their home games in Giants Stadium which is located just outside of Newark.
Newark, New Jersey Sports Betting FAQs
Where Can I Place An In-Person Bet In Newark, NJ?
There are sportsbooks in Atlantic City that bettors in Newark can travel to if they are interested in placing an in-person bet. Due to state laws, casinos are only allowed to operate inside the borders of Atlantic City. The only domestic option for placing a sports bet in Newark is through the state-regulated mobile sportsbooks that New Jersey provides.
Can I Bet Online In Newark?
Yes. Offshore and domestic sportsbooks are currently taking bets over the web and via mobile sports gambling applications. As mentioned above, if using an offshore sportsbook site, ensure that they accept members from NJ before proceeding.
How Often Are Betting Lines Updated?
Betting lines are updated constantly in accordance with the latest games and fixtures. Popular sporting tournaments like the World Cup, NBA Finals, and Wimbledon introduce their own betting lines. Bettors can select from a variety of wagering types after depositing money into their account(s).
Can I Bet On Sports With Bitcoin In Newark?
Yes, but only with an offshore sportsbook site. Be sure to investigate which sites accept members from NJ because not all international sportsbooks will allow for members from Newark to join. Domestic sportsbooks in Newark, NJ do not accept Bitcoin or any other cryptocurrency as a form of payment.
Newark, NJ Resources: