Sports Betting In Atlantic City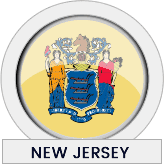 Online Sports Betting Available In Atlantic City Via Offshore Sportsbooks
In-Person Domestic Sports Betting In Atlantic City Is Legal
Mobile & Online Sports Betting Is Legal In Atlantic City, NJ
New Jersey has historically been one of the most aggressive territories in regard to pushing for the expansion of state-regulated sportsbooks, and thus, legal sports betting in Atlantic City now boasts many varieties of domestic and overseas options for laying some action on local, national, and international teams.
Atlantic City boasts a world-famous boardwalk along the coast that sports a host of casinos decked out with luxurious sports betting palaces.
With that said, regional sports gamblers are often confused as to what venues for sports betting in Atlantic City are legal, bet it online, mobile, or in-person. We're here to provide a clear perspective on legal sports betting in the state of New Jersey, and what those options provide to patrons in Atlantic City.
Is Sports Betting Legal In Atlantic City, NJ?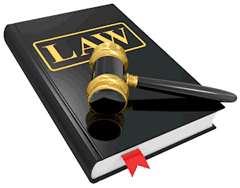 Yes. Atlantic City sports betting options include domestic sportsbooks located inside of regional casinos as well as through online websites. These online options in Atlantic City also include mobile sportsbook apps that can be downloaded to popular smartphones and tablets.
Offshore sportsbook sites are able to accept bets over the web without violating any existing New Jersey or US gaming laws.
However, it must be noted that certain inconsistencies within NJ laws have caused for many international sports betting sites to disallow Atlantic City gamblers from joining as a member, so be sure to check the terms and conditions to make sure that New Jersey is among the approved states.
Sports Teams In Atlantic City, NJ
There are no major professional sports franchises or college teams located directly in Atlantic City, NJ, but the area is conveniently near New York City and Philadelphia, which provides the following bevy of high-end pro teams to wager on:
The Red Bulls play their games in Newark, NJ.
Atlantic City Sports Betting FAQs