Oakland is an interesting town when it comes to sports—this is mainly due to their incredibly loyal fan base. Confidence in your local teams means confidence when it comes to betting on them, giving Oakland a rich sports betting market. The city is home to three professional sports franchises, including one of the most famous at the current moment.
The Oakland Raiders are the local NFL team, and while the team is one of the most successful in history with three Super Bowl victories, the franchise will be moving to Las Vegas in either 2019 or 2020, depending on when their new stadium is finished. The Oakland Athletics give residents a team to root for in the MLB. The team is famous for their applied use of sabermetrics to put together a winning team, a logic that can be applied to sports betting. However, it's the NBA's Golden State Warriors that are the talk of the town. The Warriors are arguably the best team in the league right now and they just won a title in 2015. With the Warriors' dominance and the Raiders looking poised for a postseason run, California residents have a lot to be excited about.
Is Sports Betting Legal In Oakland?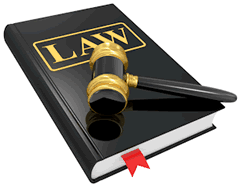 It is through using the offshore sportsbooks we've outlined in this guide. US federal law bans online sportsbooks in California, but these offshore sportsbooks are legally licensed and regulated outside the jurisdiction of US federal law. There are no California state laws against betting with these offshore sportsbooks, so Oakland residents can bet safely and legally on their favorite teams through these sites. Sports betting states have no worry about federal or local repercussions since there is no specific US gambling law that forbids offshore sports betting. US sporting events and other international sporting events are featured online with multiple ways to wager on your favorite events. Most of the best sites offer prop bets, money line, and totals (over/under) betting.
Which Federal Laws Affect Sports Betting In Oakland?
There are currently two major US gambling laws that apply in sports betting in the US. The Federal Wire Act, which banned all forms of online gambling until the Department of Justice issued a Formal Opinion in 2011 that stated the law only applies to placing bets on sports online. The Unlawful Internet Gambling Enforcement Act (UIGEA) restricts banks from processing transactions from illegal online gambling enterprises. Contrary to popular belief, the law doesn't go after individual bettors or make it illegal to place bets online, it only tightens restrictions on the financial side of betting. If anything, the UIGEA helped bring legitimate online gambling sites to the forefront. The PASPA was another one of America's gambling laws but it was repealed in mid-2018. States now have the right to pass laws and allow legal domestic sports betting if their residents choose to do so.
 Most Trusted Licensed Sportsbooks That Accept Oakland Residents

Below is a list of the best online sportsbooks that accept Oakland residents. These sites have been servicing the US sports betting industry for a very long time and are considered to be the most trusted and reliable options for US players. We've thoroughly vetted each of these sites and have found them all to have the necessary legal licensing, strong security features, enticing bonuses and other characteristics necessary to provide a high-quality betting experience similar to ones you'd find in a Las Vegas sportsbook. As a matter of fact you will get a lot more bang for your buck by using a trusted online bookmaker compared to Vegas sportsbooks or your local bookie.

Oakland Sports Betting FAQs
Are There Any Licensed Sportsbooks in Oakland?
No, since California lawmakers have yet to pass any legislation to allow domestic sports betting there are currently no legally licensed Oakland sportsbooks. Laws have been drafted that would allow domestic sports betting in California but nothing has passed or been enacted as of 2018. However, the offshore sportsbooks we've recommended are all legally licensed reputable businesses that can accommodate US bettors, including Oakland residents, with no risk of breaking any laws.
Can I Bet On The Popular Sports Teams of Oakland?
Yes. These sportsbook options allow you to place bets on any of your favorite Oakland sports teams. There are different betting lines and wagering types available throughout each season. You can even participate in live or mobile betting. There are also prop bets on individual players, scoring and more. The betting lines are constantly updated, keeping in line with the most current matches and fixtures across various sports leagues. Fans can also bet on other regional teams from San Francisco, San Diego, Los Angeles, Sacramento, and more.
Popular Oakland Football Teams To Bet On
The Oakland Raiders are Oakland's hometown NFL team, but in March 2017, NFL owners voted and approved the franchise's plan to move to Las Vegas. The Raiders hired former Raiders head coach Jon Gruden in 2018, signing him to a 10-year, $100 million deal with hopes of turn the team into yearly Super Bowl contenders. The franchise is one of the most successful in NFL history and has won 15 division titles and three Super Bowls.
Popular Basketball Teams To Bet On In Oakland
The Golden State Warriors are one of the most exciting teams in the league right now. They set the record for most wins in a regular season in the 2016-2017 season and won an NBA Championship in 2015. With All-Star players Steph Curry, Kevin Durant, Klay Thompson and more, the Warriors are a strong bet going into any matchup and a local fan favorite.
Popular Baseball Teams To Bet On In Oakland
The Oakland Athletics give baseball fans a local team to root for, and the A's have had their share of success since the franchise came here. The A's became known for their use of sabermetrics (as seen in the movie Moneyball) and involves an analytical approach to the game, where they built a winning team with low-cost players. This theory could tie into sports betting, but regardless of how analytical you get, there are plenty of betting lines on the A's with these offshore sportsbooks.
Oakland Resources:
NFL Teams
Oakland Raiders (until 2020 season)
NBA Teams
Golden State Warriors
MLB Teams
Oakland Athletics