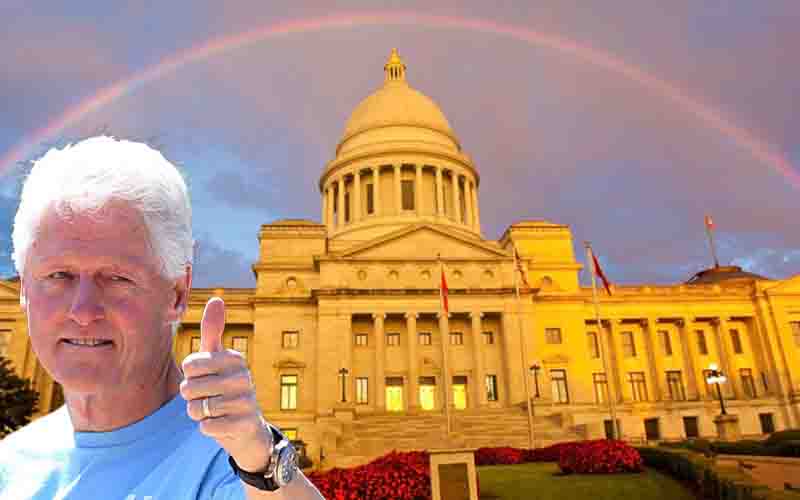 Back in March, legal sports betting in Arkansas received a major shot in the arm when the first mobile sportsbook applications were rolled out for gamblers to access online.
Betly Arkansas, the state's solitary mobile sports betting app, was expected to debut prior to the onset of the 2022 March Madness Tournament, but was only made available through Internet browsers on PCs and through the Google Play Store for Android devices.
That situation changed on April 26th when Betly uploaded their mobile sportsbook to Apple's App Store for download to iPhones and iPads.
As of Q4 of 2021, the percentage of iPhones in the United States dominates all other brands holding a 54% share of the smartphone market. As a result of this availability to Apple users, a significant uptick in their monthly sports betting revenue reports can be expected once the numbers for May are submitted.
While a doubling of overall revenue collections in Arkansas may be an exaggerated expectation at such an early stage, never underestimate the power of convenience when considering mobile sports betting via an iPhone.
A 50% increase in sportsbook intake in Arkansas was experienced once domestic online sports betting was introduced in March. February collection totals amounted to $5,876,444 but leaped to a staggering $10,686,501 when online sportsbooks debuted the following month.
The addition of online sports betting options allows for wagers to be placed from anywhere inside AR's state borders. Users can now conveniently bet on the NBA Playoffs, March Madness, or NFL games, all from the comfort of their own homes or while attending a major sporting event within Arkansas.
That means area gamblers can now legally bet on sports in Little Rock, Arkansas without having to get in their car and travel to an in-person sportsbook and stick around while waiting for their potential payout.
Current Arkansas sports betting laws have failed to address the elephant in the room – offshore sportsbooks that are able to legally accept wagers over the web from 18+ AR gamblers.
While the inclusion of domestic and online sports betting options in AR will lessen the impact of offshore gambling sites and their potential to cut into state tax collections, international venues will still command plenty of attention.
The reason? Offshore sports betting sites are able to remain competitive by accepting cryptocurrency deposits with Bitcoin and dozens of other altcoin favorites.
International sportsbooks also provide political betting odds on election results in the United States and around the globe – something domestic books in Arkansas won't touch.
Because gambling sites that are based overseas are not subject to gaming laws at the state or federal level in the USA, they're able to provide their services across America without getting their users into any trouble with authorities.
Arkansas' minimum gambling age of 21 years old will also leave open a gap for 18, 19, and 20-year-old regional sports gamblers to seek out offshore options. That demographic represents one of the largest growing sports betting groupings in the nation.
Before long, another option for domestic mobile sports betting will debut within AR. The Saracen Casino Resort located in Pine Bluff is preparing its own sportsbook app, but the actual release date is tentative as of this writing.
Counter Point Research, KAIT 8 News