Legally Betting On Sports In Little Rock, Arkansas
Online Sports Betting Available In Little Rock Via Offshore Sportsbooks
Arkansas Domestic Sports Betting Available Via In-Person Locations
Domestic Mobile Sportsbook Apps Now Available In Little Rock
The city of Little Rock, Arkansas, now features the best of all worlds with its i-person, online, and mobile sports betting services from both domestic and offshore vendors.
Arkansas is known as the Natural State, relying on natural resources such as diamonds for economic commerce. Whether it is uncovering a large cache of gems in a diamond mine, or the Razorbacks covering the spread against an SEC rival, the state of Arkansas and the city of Little Rock understand the logic behind hitting a large payout.
This guide has been designed specifically to guide bettors located in Little Rock, AR, through the fine points of legal sports betting. When it comes to betting in Arkansas, we've got you covered. Let the games begin.
Can I Legally Bet On Sports in Little Rock, AK?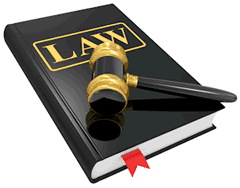 Yes, betting on sports in Little Rock is legal. Arkansas decided to pass legislation allowing for physical sportsbook locations within the state, and in 2022, debuted mobile sportsbook apps.
Those within the borders of Arkansas can visit an in-state sportsbook or mobile betting app and place a wager on sports. However, there are still no laws on the books that prevent wagering online with a licensed, offshore sportsbook operating online.
Because there are no laws against using an offshore sportsbook site in AR, bettors cannot get into any trouble when doing business with one.
The Best Sportsbooks In Little Rock
We've compiled a list of our top sportsbooks for sports betting in Little Rock, Arkansas. These sportsbooks have passed our exhaustive review process and provide the optimum betting experience for those bettors inside of the Little Rock area.
Little Rock Sports Betting FAQs
If your preference is to wager on sports in-person, at a brick-and-mortar sportsbook location, you currently have four options within the state of Arkansas that require travel.
The Oaklawn Racing Casino Resort in Hot Springs is the closest retail sportsbook in proximity to Little Rock, AR.
Our recommended offshore sportsbooks offer web apps that offer an app-like experience. The graphic interface is designed to fit your mobile device perfectly and uses the most popular mobile web browsers in use today, such as Google or Safari, and are open for betting 24 hours a day.
The domestic sports betting app Betly Arkansas debuted in 2022 and can be downloaded to Apple and Android phones and used by 21+ gamblers to wager on sports within Little Rock.
Absolutely. If you take a quick tour of the betting lines on any of our recommended sportsbooks, you'll find odds posted for athletic contests taking place across the entire globe.
Betting Strategies for Little Rock, AR Bettors
First and foremost, the budget is everything. Determine what amount of money you can afford to dedicate toward sports betting per month and don't go beyond that amount.
Set a bet limit. Most seasoned bettors will set a max bet that is based on a percentage of their total bankroll. A 3% max is common, but each bettor is different, so once you've got some experience under your belt, that percentage can fluctuate.
We advise belonging to multiple sportsbooks so that you can shop the odds. Each sportsbook offers different odds, so chances are there'll be one that provides odds that are more favorable to your needs and will offer a higher chance at a large payout.
Major Sports Teams Located in Little Rock, AK
There are no professional sports teams or major collegiate athletic programs located within proximity to Little Rock, Arkansas. Those interested in betting on NCAA football will be familiar with the University of Arkansas Razorbacks, which is located in Fayetteville, approximately 180 miles northwest of Little Rock.
The Razorbacks play in the extremely competitive Southeastern Conference, so they routinely compete against major programs such as the University of Alabama, Louisiana State University, and the University of Florida.