Sports Betting In Nashville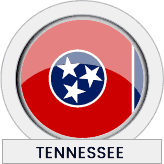 Nashville is the capital city of Tennessee and known for its rich culture in terms of music, food, and sports. The city plays home to 2 major professional franchises, leaving plenty of action for Nashville sports betting. Residents can bet on their favorite local teams through any of our recommended offshore sportsbooks or soon to come domestic state-based and licensed sportsbooks.
In the meantime, online offshore betting destinations are both legally licensed and regulated by a respected government outside of the US and legal. Since there are no online betting venues in Nashville at this time, these sportsbooks provide the only viable option until domestic operations start.
This page was generated exclusively with Nashville in mind and has relative information on sports gambling laws, the best available sportsbooks, Tennessee sports betting, Memphis betting, and more.
Is Sports Betting Legal In Nashville, Tennessee?
Federal Laws In Play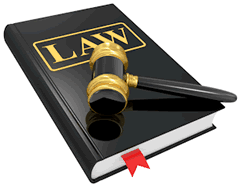 There are several US federal gambling laws that sports bettors must pay attention to. These laws form the legal framework on sports gambling in the US and each one plays an integral part. The laws are known as:
The Professional and Amateur Sports Protection Act (PASPA)
Federal Wire Act
The Unlawful Internet Gambling Enforcement Act (UIGEA)
The Professional and Amateur Sports Protection Act federally banned all forms of state-regulated betting when it was in effect. The law was passed in 1992 and affected a total of 46 states, including Tennessee. The PASPA act was repealed by the SCOTUS in May 2018, after they found it to be unconstitutional.
The Federal Wire Act denies US-based gambling businesses from accepting bets, information, or data across state lines. The Unlawful Internet Gambling Enforcement Act monitors US banks and other financial institutions and how they process transactions with Internet gambling websites. All 3 of these federal laws do not explicitly mention offshore betting sites as being illegal (so long as they are licensed and regulated), and Tennessee has no state laws against offshore sportsbooks as well.
 Top Rated Sportsbooks That Accept Bets From Nashville, TN Residents
When searching for online betting sites, you will see a wide range of options. Unfortunately, a lot of these options are not safe to use if you are a US citizen. This is why our team of Internet sports gambling experts made a list of the best available sportsbooks accepting Nashville residents.
You can find the results of our search in the table below.
Each one of our suggested sportsbooks has passed our inspection and are certified 100% legal for Nashville bettors to use. They boast at least 10 years of experience in the industry, accepting millions of bets daily from an international audience. You can review the sportsbooks for yourself by navigating to them via the links provided in the table.

Nashville, Tennessee Sports Betting FAQs
How Do Bonuses Work?
Bonuses are added to your sportsbook account balance, free of charge. For example, a match bonus is when a player deposit is matched by a percentage up to a predetermined amount. This percentage will be applied to your account for use within the sportsbook. Bonuses do come with their own terms and conditions, which could affect when you can request a payout.
Most sportsbooks require you reach a certain amount of balance or number of bets before being able to issue a withdrawal. These policies are designed to keep people betting.
What Do I Need To Register For An Account?
All that is required to sign up for a sportsbook account is some personal information such as your name, email address, age, location, phone number, etc. This is used to verify your eligibility as a bettor. These sportsbooks must adhere to federal laws from several countries, so they screen each potential bettor before accepting them.
You should not be asked for any financial information upon signing up. If you are, you can skip this step until you are ready to make a deposit.
Can I Make A Deposit From My Credit Card?
Yes. Visa and MasterCard credit/debit cards are accepted—in some cases, American Express. Other USA friendly deposit types include wire transfers, prepaid options, and cryptocurrencies. You may encounter other options, but we have found that these are the most common.
Sports Teams In Nashville, TN
Tennessee Titans (NFL)
The Tennessee Titans, originally known as the Houston Oilers before 1997, played their first season of professional football in 1960. The team currently competes in the AFC South and plays home games at Nissan Stadium.
The franchise has won nine division titles and two Pre-Super Bowl era AFL Championships. The team made an appearance in Super Bowl XXXIV (1999) but are still searching for their first Super Bowl title.
Nashville Predators (NHL)
The Predators are in the NHL's Central Division and are considered a middle team in terms of overall quality. They have yet to clinch a Stanley Cup, but they won a Conference Championship in the 2016-2017 season. The Predators currently hold the 7th spot for longest postseason appearance record with 3 consecutive seasons.
While they seem to not have a problem making the Playoffs, they cannot make a deep enough run to win it all. Still, the Predators are a solid bet in most matchups. Look out for Predator betting lines on any of the sportsbooks listed in this guide.
Nashville, TN Resources: