Sports Betting In Memphis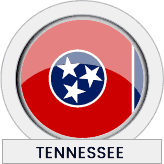 Online Sports Betting Available In Memphis Via Offshore Sportsbooks
Domestic Tennessee Sportsbooks Available Via Mobile Apps
Legislative Movement Toward In-Person Sportsbooks: Yes
Memphis is a major city in Tennessee and houses the Memphis Grizzlies, a professional franchise in the NBA. While Memphis sports betting centers on the Grizzlies, it is by no means limited to any particular team. Residents can use licensed offshore sportsbooks to place wagers on their favorite teams in a legal and safe manner at this time while Tn organizes its domestic online wagering offerings.
This page was created especially for Memphis residents and has information on the legalities of sports betting in Tennessee, which sportsbooks are best to use, and more.
Is Sports Betting Legal In Memphis, TN?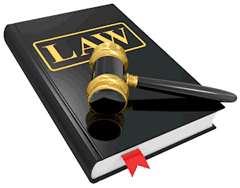 US federal gambling laws shape the enforcement of online sports betting. They are each designed to address a separate component of the domestic sports gambling market. The PASPA act was a federal ban on betting forms that extended to 46 states, including Tennessee until 2018.
PASPA was enacted in 1992 and prevented the Volunteer State from hosting any local sportsbooks. PASPA was ruled unconstitutional in a 7-2 decision by the Supreme Court in May 2018.
The Federal Wire Act handles US-based gambling businesses. This law prevents them from accepting wagers, data, or gaming information across state lines. At one point, lawmakers tried to pass off the Federal Wire Act as a law against all online gambling, however, the US Department of Justice deemed it only applies to online sports wagering in 2011.
However, in 2019 the DOJ reversed his opinion and considers it to apply to all domestic interstate gaming capabilities.
The UIGEA Act oversees banks, credit card companies, and other financial establishments and how transactions are completed in regards to Internet gambling sites. The UIGEA was passed in 2006 and works to prevent any illegal financial activity like money laundering, theft, etc.
Since our recommended sportsbooks are licensed offshore, they are technically outside US jurisdiction. Tennessee does not have any state laws against offshore sportsbooks as well.
Best Sportsbooks Accepting Memphis Bettors

If you look at the table below you will find a list of the best available sportsbooks accepting Memphis residents. Our team of Internet sports betting analysts sifted through the many different sportsbook options to determine which are USA friendly.
Without legal licensing and proper regulatory standards, an online sportsbook will not be considered legitimate in the eyes of the US government. After these have been established, you can begin looking for supplementary features that will elevate the experience.
Since there are no physical sportsbooks in Memphis, offshore sportsbooks are the closest thing to Las Vegas-style betting outside of a trip to Sin City. You can look through these sportsbooks for yourself by clicking on the links attached to each brand in the table.
Sports Teams In Memphis, TN
Memphis Grizzlies (NBA)
The Grizzlies play in the NBA's Western Conference and are still awaiting their first NBA Finals appearance. They have been in the Memphis area since 2001 after a stint in Vancounver. They play their home games at FedEx Forum.
Memphis, TN Sports Betting FAQs
Yes. Our recommended sportsbooks allow you to bet on any professional teams or college teams. You can also bet on teams from across the state or international leagues. Memphis residents can bet on Nashville teams such as the Tennessee Titans and vice versa. Betting lines are updated daily to keep up with the latest sports fixtures.
A deposit match bonus is when the sportsbook you are using matches your deposit by a specified percentage that is subject to a maximum amount. For example, you may see something like, "25% of deposit matched up to $3,000." This additional money is applied to your sportsbook account balance free of charge.
Deposit match bonuses are typically the first bonus type available to bettors. Other bonus types are reserved for live and mobile betting. Be sure to read the terms and conditions of each bonus before claiming them, as there may be certain stipulations required to make a successful payout request.
US players can make deposits using a number of methods. Our research indicates credit/debit cards, cryptocurrencies, wire transfers and prepaid options to be the most commonly accepted - options may vary pending the site you use.
Each deposit type has a minimum and maximum amount requirement. You should be able to access your deposited funds within 24 hours, but processing times vary for each method.
Bettors can make the point spread bets, totals (over/under), props, moneyline bets, futures, teasers, parlays, and pleasers. The first 3 wagering types are good for novice bettors to use, as they are more straightforward and come with less implied risk. Parlays, props, and futures tend to have much higher payouts, but that is because they come with more risk.
Yes. Our featured sportsbooks offer mobile sportsbooks running on web-based applications. These are accessible through your smartphone or tablet's browser.
Design and functionality are consistent across multiple screen size dimensions thanks to responsive design technology. The versatile sportsbooks have the same betting lines, wagering types, etc. Most reputable sportsbooks provide bonus incentives for mobile users. All Apple, Android, Blackberry and Windows devices will work with the mobile apps.