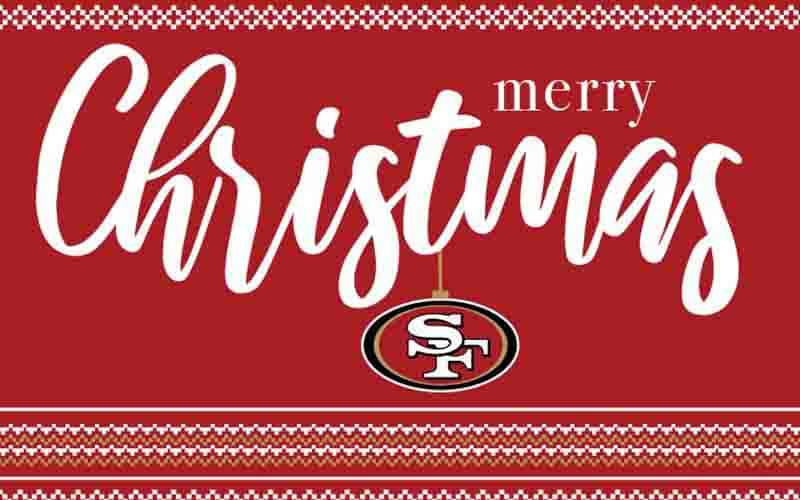 'Tis the night before Christmas Eve
So get your bets in
The NFL is on TV
and the 49ers are favored to win
Both teams will make the playoffs
But the Titans sure look weak
Consider taking San Fran to cover
If it is holiday cheer you seek
The National Football League has given bettors a gift for the holiday season with a premiere pre-Christmas Eve paring of two playoff-bound teams with plenty left to play for in 2021-22.
San Francisco 49ers @ Tennessee Titans
49ers Point Spread: -3.5
49ers Moneyline: -185
Titans Point Spread: +3.5
Titans Moneyline: +160
Over/Under: 44.5
Final Score Projection: 49ers 24, Titans 21
Odds Posted At Bovada Sportsbook
The Tennessee Titans have been without starting running back Derrick Henry for several weeks now and they've been maintaining their AFC South Division lead in his absence. The Indianapolis Colts are gaining on the Titans, but Tennessee has already beaten them twice.
Henry is expected to return in time for the playoffs, but he will not suit up for tonight's game against San Francisco. Without Henry's participation, the Titans struggle to be dynamic on offense and cannot put teams away.
The 49ers got off to a rugged start to the 2021-22 season, with injuries and losses piling up early on and calls for rookie quarterback Trey Lance to enter the lineup.
San Francisco is 5-1 over their last 6 games, and NFL Playoff betting sites assume they'll be the 6th seed in the NFC when 18 weeks of play are in the books.
The 49ers have the potential to be dangerous in the postseason, as they've shown the ability to knock off NFC powerhouses by large margins. San Francisco's 31-10 walloping of the Los Angeles Rams on November 15th should be evidence enough, but a beatdown of the Titans tonight will serve notice to pro football bettors around the country.
NFL point spreads grant roughly 2.5 points to home teams just for playing in their own house, so oddsmakers are acknowledging that San Francisco is a letter grade above the Titans right now.
San Francisco's success has a lot to do with their depth. While certain elements like tight end George Kittle, defensive end Joey Bosa, and QB Jimmy Garoppolo (for now) are indispensable, the remaining positions on the team operate under a next-man-up mentality.
All members of the 49ers roster are accountable and are expected to produce if called upon. It is how head coach Kyle Shannahan has built the team and it allows for players to come and go from the lineup without a significant dip in production.
Wide receiver Deebo Samuel has proven his worth to the 49ers, filling in at running back and handling most of the carries over the last few weeks while their RBs get healthy. As much value as Deebo provides, the most potent scoring combination on the 49ers is the QB-TE tandem of Garoppolo and Kittle.
Kittle and the Kansas City Chiefs' Travis Kelce are 1A and 1B when it comes to the top tight ends in the game. Without Kittle, San Francisco becomes more run-focused with conservative passing, but with him, the top can be peeled off of the secondary with wider lanes available underneath.
Tune in tonight to see if San Fran covers as we expect, or if the Titans have a few surprises left up their sleeve. Merry Christmas, and make sure to get your NFL betting done in before kickoff!