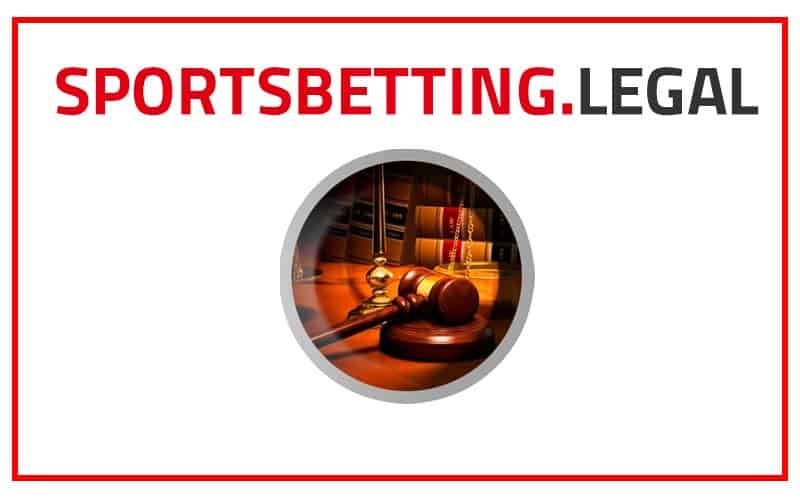 Millions of people across the United States have already legally bet on the NFL and college football seasons, with many sportsbooks indicating September 2019 revenue is expected to surpass figures from this time last year.
And it's not just football season that's drawing a lot of legal sports betting action.
As the 2020 presidential election on November 3 next year draws closer and closer, the Democratic candidates continue to hold debates ahead of the primaries.
The DNC will eventually select one nominee in hopes of upsetting Donald Trump's reelection bid for the White House, and oddsmakers have ramped up the number of political betting odds and prop bets made available due to the high demand and increased attention in the 2020 race.
Although no state-regulated sportsbook is allowed to accept wagers on politics, there have been quiet rumors of lawmakers wanting to legalize the activity ahead of the 2020 election due to the volume of bets placed outside the US on the general election every four years.
We'll keep our eyes open and ears peeled on this front, but for now, let's take a look at what the states are up to for the week of September 16.
Lawmakers in Georgia are reportedly considering whether to introduce a bill to legalize sports betting—and potentially even casinos—in the state, and Republican Gov. Brian Kemp recently said, "We would be remiss if we did not explore options for new sources of revenue to continue funding priorities while keeping the tax burden on Georgians as low as possible" in regards to possible gambling expansion.
And it appears Kemp has had a change of heart since during the 2018 midterms. In the months leading up to the election, he clearly stated that opposed sports betting in the Peach State while his opponent at the time, Democrat Stacey Abrams, supported legalization as long as the tax revenue would go to fund public education.
"I do not support sports betting in Georgia," Kemp told the Macon Telegraph in June 2018. "As a Georgia grad and diehard Dawg fan, losing the national championship was painful enough. Would have been even worse if I had money on the game!"
As for what caused Kemp to change his position, that remains a mystery. However, it's no longer a secret that the legislature is having discussions on whether to legalize sports betting and while 2019 may be out of reach, 2020 is certainly on the table.
The Iowa sports betting numbers are in, and in just two weeks, sportsbooks in the Hawkeye State accepted $8.6 million in wagers, generated $2.2 million in revenue, and contributed $146K in taxes to the state's budget.
Iowa opened its first sportsbooks on August 15, and currently has 13 locations—and an additional two options for mobile apps—contributing to the total. The football betting handle peaks traditionally from October to December, and with Iowa off to a fast start, expect to see their crop of sportsbooks continue to grow revenue in the coming months.
Massachusetts lawmakers are currently discussing several sports betting bills, but it appears the legalization of sports betting may have to wait until 2020. Part of the impasse has to do with Gov. Charlie Baker, who does not want to sign a bill that includes betting on college sports.
Supporters of full-scale sports betting argue that limiting what can be offered makes the state less competitive since residents will continue to cross the border to bet at another New England state's sportsbook. With the 2019 session ending in November, it's beginning to look like Massachusetts bettors will be left out in the cold when winter arrives.
The launch of Montana sportsbooks has been delayed at least until the end of the year—and possibly even longer—according to the Missoulian.
Despite becoming the first state of 2019 to legalize sports betting, Montana lawmakers have raised several concerns about whether the state Lottery is legally allowed to authorize Intralot, a gambling company with whom it has an existing contract, to provide its services for the state's licensed sportsbooks since that wasn't included in the bill that was signed by Gov. Steve Bullock in May.
The future of sports betting in Michigan will come down to whether Republican Rep. Brandt Iden can strike a deal with Democratic Gov. Gretchen Whitmer over an appropriate tax rate for sportsbook operators.
Iden believes an agreement will happen before Super Bowl 54 on February 2, 2020, but will likely need to raise the tax rate included in his bill to be more in line with the state's casinos before the Michigan governor signs off on the legislation.
New Jersey is the king of sports betting for the moment, and Gov. Phil Murphy raised the stakes last week when he signed a bill to allow Atlantic City's Golden Nugget casino to accept wagers on most NBA action.
Previously, Billionaire Tilman Fertitta—who owns both the Houston Rockets basketball franchise and the Golden Nugget casino—was prohibited from offering NBA betting lines and odds, but the new law allows his sportsbook to accept wagers on all NBA games as long as the Rockets are not involved.
And after remaining quiet in the months since launching sports betting, Rhode Island made the news last week when a strip club in Providence announced it would be opening a sports lounge and openly promoting the state's new mobile betting app.
Although it can't legally offer a sportsbook, Cadillac Lounge owner Dick Shappy hopes to give bettors a unique experience—one that offers all the games on big-screen TVs, drinks, and according to him "a beautiful woman at your side."
And finally, news broke last week that will impact all states offering and looking to legalize sports betting. US Senators Mitt Romney and Chuck Schumer are reportedly considering a federal sports betting bill that would establish minimum requirements to be met before states could launch a regulated sportsbook.
However, it's worth noting that the US Senate has a rough time passing anything these days thanks to the filibuster, and until it's gone, a federal framework will face longshot odds of becoming law.
If you want to stay up-to-date on the current legislation in your state, head on over to our US sports betting bill tracker to see if your elected officials intend to bring sportsbooks to your area anytime soon.
And lastly, with both the football and political betting seasons in full-swing, you may be looking to get in on the action yourself. Luckily, we've got you covered with our list of the top online sportsbooks legally available to everyone in the United States.