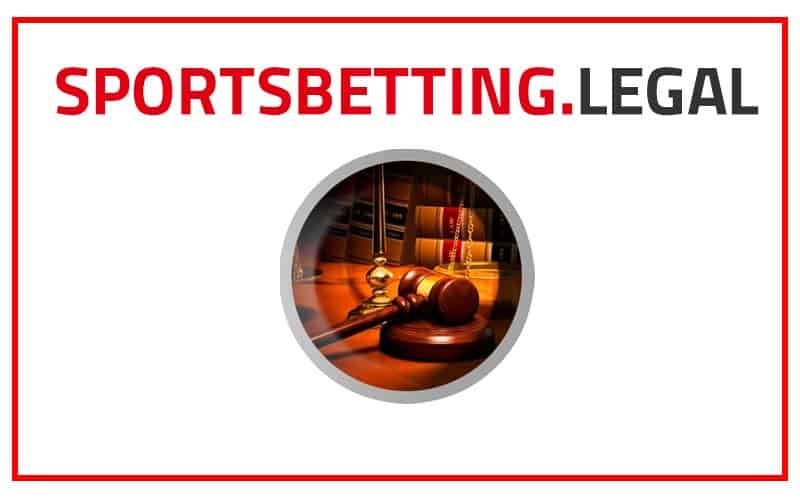 After surviving the annual 7-month pro football drought, sports fans and handicappers from all over the country got to wet their whistle Thursday night and wager on NFL action.
The 2019 season for college football and NFL has officially kicked off, and with it, the betting season for America's most popular sport is also underway.
So, which states currently offer legal sports betting—at brick-and-mortar casinos or state-wide betting via online and mobile apps—and who's next to offer a regulated sportsbook in the United States?
As of Monday, September 9, there are 13 states that legally offer licensed sportsbooks in the US. Those states, and what type of sports betting each offer, are as follows:
Arkansas ‒ In-person only
Delaware ‒ In-person only
Indiana ‒ In-person, online and mobile launch TBD
Iowa ‒ In-person, online and mobile
Mississippi ‒ In-person only
New Mexico ‒ In-person only
New York ‒ In-person only
New Jersey ‒ In-person, online and mobile
Nevada ‒ In-person, online and mobile
Oregon ‒ In-person, online and mobile launch TBD
Pennsylvania ‒ In-person, online and mobile
Rhode Island ‒ In-person, online and mobile
West Virginia ‒ In-person, online and mobile
Five states, including the District of Columbia, have legalized sports betting but have not yet begun accepting wagers on sports.
The following jurisdictions are expected to offer legal sports betting either before the end of the year or in the first half of 2020. Here's what each will eventually offer based on the legislation signed into law:
Illinois ‒ In-person, online and mobile
Montana ‒ In-person only
New Hampshire ‒ In-person, online and mobile
North Carolina ‒ in-person only
Tennessee ‒ Online and mobile only
Washington DC ‒ In-person, online and mobile
Puerto Rico—not a state (yet) but a US territory—legalized in-person, online, and mobile betting on sports, esports and fantasy sports.
The legislation was passed in July 2019 to help fund the rebuilding effort after much of its infrastructure was damaged or destroyed by Hurricane Maria. Puerto Rico is expected to launch sportsbooks in late 2019 or early 2020.
Voters in Colorado will get the final say on whether to allow all forms of sports betting in November after lawmakers passed and signed the legislation into law back in May. If approved by CO voters, the state will likely roll out its sportsbooks sometime in 2020.
Despite this past week was light on state news, Connecticut, Massachusetts, and Ohio all still have pending bills on the table that would legalize sports betting if signed into law before the legislative sessions end in November.
Although sportsbooks won't be coming to the Bluegrass State this year, Kentucky lawmakers have pre-filed a sports betting bill for the next session beginning in January 2020.
On the other hand, Michigan is no longer sitting still on the issue, and legislators introduced HB 4916 last week, which has since been referred to the House Regulatory Reform Committee.
If passed before the current session ends, the bill would legalize all forms of sports betting and allow operators to set up shop in Michigan before the 2020 NFL season begins.
Resorts World Catskills in Monticello, New York launched its sportsbook on Thursday, becoming the last of the four pre-approved upstate casinos to begin operations in the Empire State.
The long wait for online and mobile wagering options in Rhode Island is officially over as the Sports Book Rhode Island app went live on Thursday.
Anyone age 18 and over can place a bet inside state lines from their computers as well as Apple and Android smartphones after registering in-person at the Twin River Casino in Lincoln. Twin River Casino in Tiverton is expected to allow users to set up accounts from its physical location sometime this week.
Lastly, lawmakers in Wisconsin appear to have recently expressed interest in legalizing sports betting, but doing so requires a change in the state's constitution, which may draw out the process for several years, according to the Wisconsin State Journal.
The Wisconsin State Legislature would need to approve the sports betting bill in back-to-back legislative sessions as well as receive voter approval on a ballot measure before a bet can legally be placed within the state's jurisdiction.
If you're interested in seeing what your state representatives and senators are doing in regards to licensed and regulated sportsbooks, then head on over to our sports betting bill tracker to see the legislation happening for all 50 states!
Betting on football may have just begun, but if you don't want your to get left out in the cold as the Autumn wind sweeps across the nation, then check out our sportsbook reviews for the best legal wagering options available for online and mobile devices!