Sports Betting In Las Vegas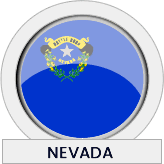 Online Sports Betting Available In NV Via Offshore Sportsbooks
Domestic Sportsbooks Are Available At Las Vegas Casinos
Mobile And Online Sports Betting Are Legal In Las Vegas
Las Vegas is the epicenter of sports betting in the United States and was built with the specific intention of creating a gambling mecca in the middle of the Nevada desert. Despite multiple Las Vegas sports betting options present within the city, residents and visitors also have a glut of options available when venturing online to an overseas betting site.
Offshore sportsbooks emulate the betting experience of a physical sportsbook but with additional perks that are described in the passages below. This page was made specifically for bettors in the Las Vegas region and is intended to inform you of federal gambling laws, how these offshore sportsbooks work, regulations regarding Nevada sports betting, and more.
Is Sports Betting Legal In Las Vegas, NV?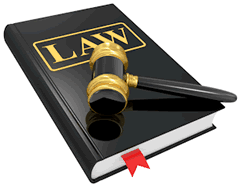 Yes. Local bettors have the option to wager on sports via domestic or international sportsbooks. Nevada allows for domestic sports betting via in-person books and online options.
Like most states in the USA, Nevada does not prevent offshore sportsbooks like the sites featured in the table below from doing business within the city limits of Las Vegas and accepting bets over the web.
None of the federal gambling laws in place mention licensed offshore betting being illegal. If you are gambling with a site that is both legally licensed and regulated by a respected body of government, you are not in violation of any laws.
Best Online Sportsbooks In Las Vegas
If you are looking for something outside of the typical brick-and-mortar sportsbook format, consider using our below recommended offshore sportsbooks. Each of the brands below has been put through our rigorous inspection that checks for strong security profiles, reliable customer support, generous bonus incentives, USA-friendly banking options, mobile/live betting capabilities, and more.
Legally Betting On Las Vegas Raiders' Odds (NFL)
After extensive stints in Oakland and Los Angeles, the Raiders began play in their permanent home of Las Vegas in 2020 following the construction of the brand new Allegiant Stadium.
The Las Vegas Raiders compete in the AFC West Division and have won three Super Bowl championships (1977, 1981, 1984). Fans of legal online NFL betting in the region are eager for the Raiders to hoist a Lombardi Trophy in Las Vegas.
Sports Teams In Las Vegas, NV
Despite being the sports betting capital of the USA, Las Vegas has long been without sports teams. Now, both the NHL and NFL have introduced teams to Sin City, giving residents home team representation. The Golden Knights are currently playing out of Las Vegas, while the Raiders are still in the process of moving from Oakland.
Las Vegas Golden Knights (NHL)
The Las Vegas Golden Knights had their inaugural season in 2017 as the newest expansion team in the National Hockey League. They play in the Pacific Division of the Western Conference and call the T-Mobile Arena home. Betting lines on the Golden Knights attract loads of action at local and international NHL sportsbook sites, and fans are expecting them to win a Stanley Cup any year now.
Bitcoin Betting In Vegas
We're still waiting on the first in-person Nevada sportsbook to accept Bitcoin (BTC) and other forms of cryptocurrency. There's no need to wait, however, as offshore sports betting sites are able to accept Bitcoin and other cryptocurrencies right now.
The added security benefits and bonus promotional offers attached make it a sportsbook banking option worth considering. Learn more about the benefits of legal online sports betting with Bitcoin by investigating our page dedicated to it here.
Las Vegas, Nevada Sports Betting FAQs
Local brick-and-mortar sportsbooks and licensed offshore sportsbooks feature similar betting lines, wagering types, and odds. Licensed offshore sportsbooks tend to have more variance with acceptable transaction methods and a much wider selection of sports categories to bet on
Betting online offers the option to enjoy live, in-play betting from your computer or mobile device, allowing you to enjoy this type of betting entertainment on the go. These destinations also offer bonuses, which are financial rewards given to bettors at no additional charge.
Yes, the Raiders, and other NFL teams, can be wagered on inside of Las Vegas at physical locations, online, and through the use of mobile sportsbooks applications. Offshore NFL betting sites and web-based mobile sportsbook apps are also available for betting on the Las Vegas Raiders games, or wagering on the Super Bowl, but double-check to make sure they serve the Nevada area first.
No. There are no state or federal gambling laws that prohibit Las Vegas, NV residents from enjoying offshore sports betting that is legally sanctioned through a legitimate governing jurisdiction located outside of the United States. Residents of and visitors to Las Vegas have the best of both worlds with access to reputable state-regulated sportsbooks as well as licensed offshore options.
Credit/debit cards, cryptocurrencies, prepaid options, and wire transfers are the most commonly accepted deposit methods for LV bettors. Pay attention to the imposed minimum and maximum deposit requirements. Deposited funds should be available within 24 hours in most instances, but Bitcoin and cryptocurrency offer faster transaction times.
Bonuses are what separate offshore sportsbooks from their brick-and-mortar counterparts. Only in an offshore sportsbook can you receive a percentage match on your deposit(s)—known as a match bonus. For example, you may see your deposit matched 75% up to $1,000.
This additional money is available for use within the sportsbook. Other bonus types extend to mobile and live betting options. Bonuses are updated throughout the year.
In-play betting, or live betting, is a wagering format where you can place a bet during a sports event. For example, you could place a wager in the middle of the first period on the Golden Knights to score a goal by the end of the first. In-play betting lines expire quickly but often provide higher payouts.
There are special circumstances and rules associated with each sports category in live betting and these can be found on the website. Look out for in-play betting bonuses.
Resources For Las Vegas, Nevada Sports Fans: