Sports Betting In Virginia Beach
Online Sportsbooks In Virginia Beach Via Domestic & Offshore
Domestic Sports Betting In VA Available Via Mobile Betting Apps
In-Person VA Sportsbook Locations Are Currently Being Built
Virginia Beach is nestled right along the southeastern coast of Virginia. You will find tons of oceanfront restaurants, attractions, and more, but you will not find any professional sports action. For residents looking to place wagers on their favorite sports teams, Virginia Beach sports betting can be done through licensed offshore sportsbooks and domestic betting apps.
The state recently legalized sports betting but it has yet to launch in-person locations because they have yet to be built. Licensed offshore sportsbooks are considered legal in the eyes of the US government if they are legally licensed and regulated, and they are available to VA patrons.
This page, which was created exclusively for Virginia Beach bettors, has everything you need to know regarding the legalities of licensed offshore sportsbooks, and Virginia sports betting.
Is Sports Betting Legal In Virginia Beach, Virginia?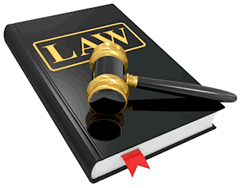 Only if done under the proper conditions. There are several major federal US gambling laws applicable to sports betting. These are:
The Professional and Amateur Sports Protection Act (PASPA)
Federal Wire Act
The Unlawful Internet Gambling Enforcement Act (UIGEA)
The Professional and Amateur Sports Protection Act was a federal ban on all state-regulated forms of betting in 46 states, including Virginia. The ban was enacted in 1992 and has prevented there being any brick-and-mortar sportsbooks or lottery betting options in Virginia for over 25 years. PASPA was repealed by the SCOTUS in 2018 after a lengthy trial.
The Federal Wire Act blocks US-based gambling businesses from accepting any wagers, betting data, or information across state lines. The Unlawful Internet Gambling Enforcement Act checks banks and other financial institutions and how they handle transactions with online gambling sites.
Virginia has not passed any state laws restricting its residents from using these sites. If you look through the exact language of each of the aforementioned federal laws, you will not find any explicit mention of licensed offshore sportsbooks being illegal.
Best Sportsbooks In Virginia Beach, VA

There are many different online sportsbooks out there. Trying to figure out which sportsbooks are USA-friendly and considered legitimate can be a daunting task. Lucky for you, our team of online gambling experts went through the tedious process of screening multiple operators to determine the best available sportsbooks accepting Virginia Beach residents.
We've compiled our results into the table below:
Legal licensing
Regulation
Betting line selection
Wagering type variance
Strong security profiles
Reliable customer support
Generous bonus incentives
USA-friendly banking options
Mobile/live betting capabilities
Each one of our recommended brands has passed our quality assurance test.
Virginia Beach, VA Sports Betting FAQs
You will often find the same betting lines, odds, and wagering types in both online and brick-and-mortar sportsbooks. The differences lie in the convenience of online accessibility, security features, 24/7 customer support, bonuses, mobile versions, and more accommodating banking options.
Yes. Visa and MasterCard are accepted with each of our recommended brands. In some cases, American Express is a viable option. Other common deposit methods are cryptocurrencies (like Bitcoin), prepaid cards, and wire transfers.
Pay attention to the minimum and maximum deposit amount requirements associated with each method.
All of the odds listed in our recommended sportsbooks are similar to what you would find in Las Vegas. Odds are adjusted based on team performance, injuries, analysis, predictions, etc.
The sportsbooks listed in this guide feature sections dedicated to analysis and predictions, so even novice bettors can make informed wagering decisions. It is important to stay up to date with teams in each major league to know how to place your wagers accordingly.
Bonuses are what truly differentiate offshore sportsbooks from their land-based counterparts. They are offered throughout the year as incentives to keep people betting. The most common type of sportsbook bonus is what is known as a match bonus, or when the sportsbook matches your deposit by a percentage up to a specific amount.
There are Other bonus types are for mobile and live betting. It is not uncommon for special bonuses to be released in time with major sporting events like the NBA Finals, World Cup or Wimbledon.
Sports Teams In Virginia Beach, VA
There are no significant sports teams located in Virginia Beach. The state lacks any professional franchises, but there are 2 notable college programs in the University of Virginia and Virginia Tech. Virginia Beach bettors are able to access betting on the NFL, NBA, NHL, MLB, and NCAA.
There are also international betting lines available for those who follow sports abroad.